Have you always wanted to design an outdoor dining room but didn't know where to start or how much it would cost? Today we are going to break down everything you need to create the dining room of your dreams, within your perfect budget. From intimate dining for your immediate family only to huge extension tables that are perfect for entertaining, we are going to explore it all levels of outdoor dining rooms.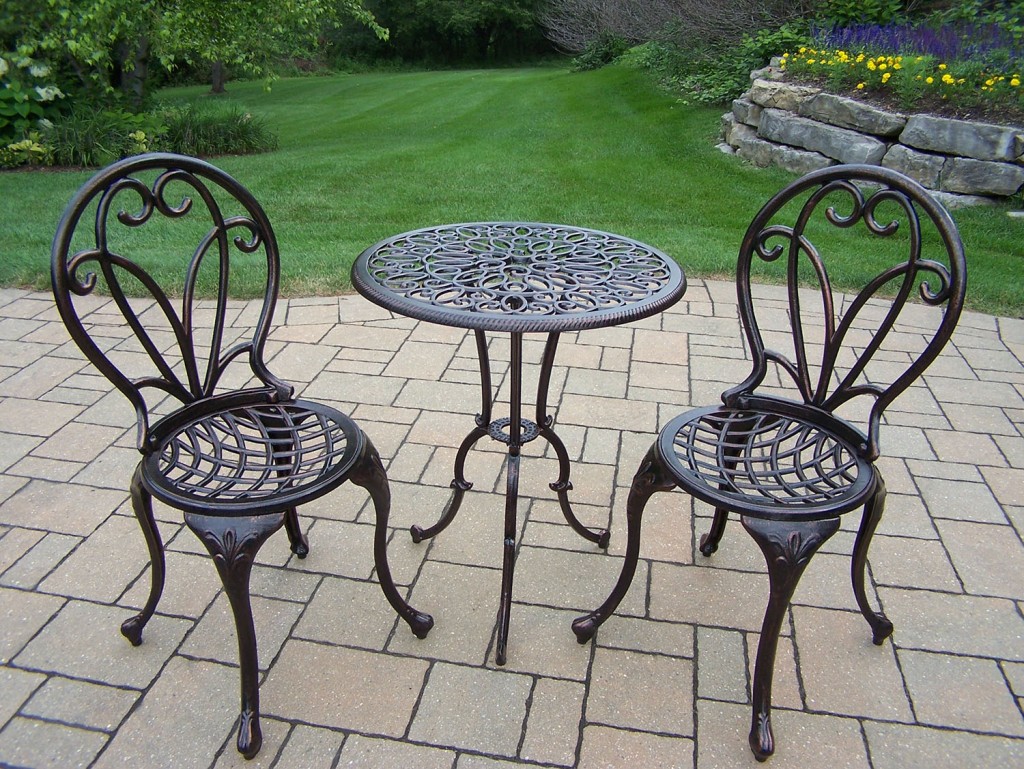 Beautiful Bistro for Two −
$240
Oakland living proves that even the smallest decks and balconies can be turned into an outdoor dining room for two. This cast iron bistro set may be small on size, but not on style. The central hole in the middle of the table allows you to add a patio umbrella if you want a little bit more shade.  The curved bottoms of these chairs makes them nice and comfortable while the ornate style lines dresses them up.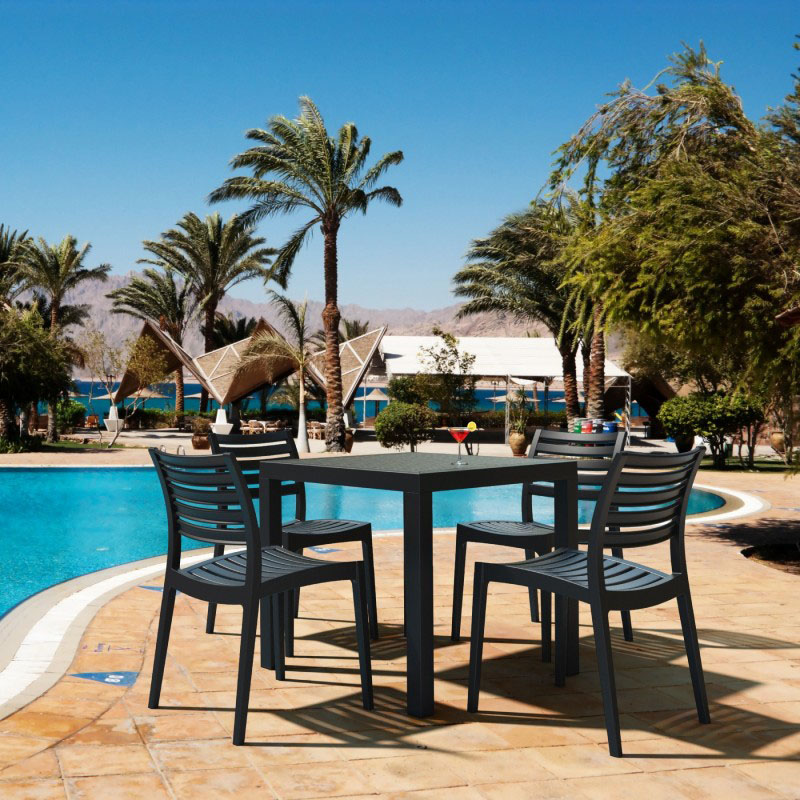 Fine Dining for Four −
$639
This clean, contemporary dining set for four is the perfect outdoor dining set for nightly family gatherings. This table and chair set comes in five beautiful color options, including black, brown, white, dark gray, and teak brown. With so many colors available, it will be easy to choose one that accentuates your home's style and color scheme.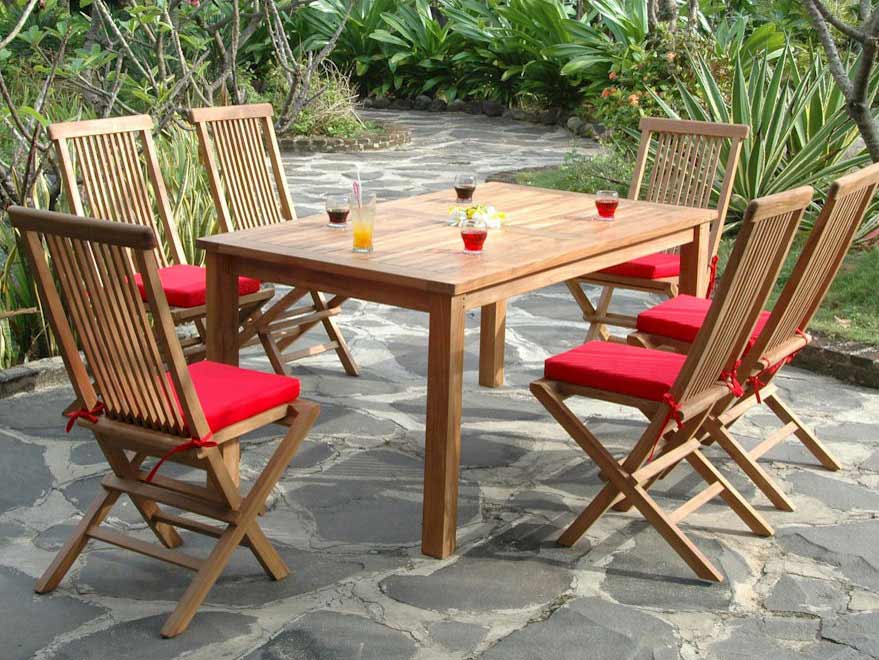 Style for Six −
$1660
When it comes to outdoor furniture, teak is a classic design choice. This durable wood reflects your natural surroundings and looks great while doing it. Plush tie-on seat cushions add a pop of color and tons of comfort to these chairs. When you aren't using these chairs, simply fold them up and store them away. This is great for seasonal locations that have harsh winter conditions.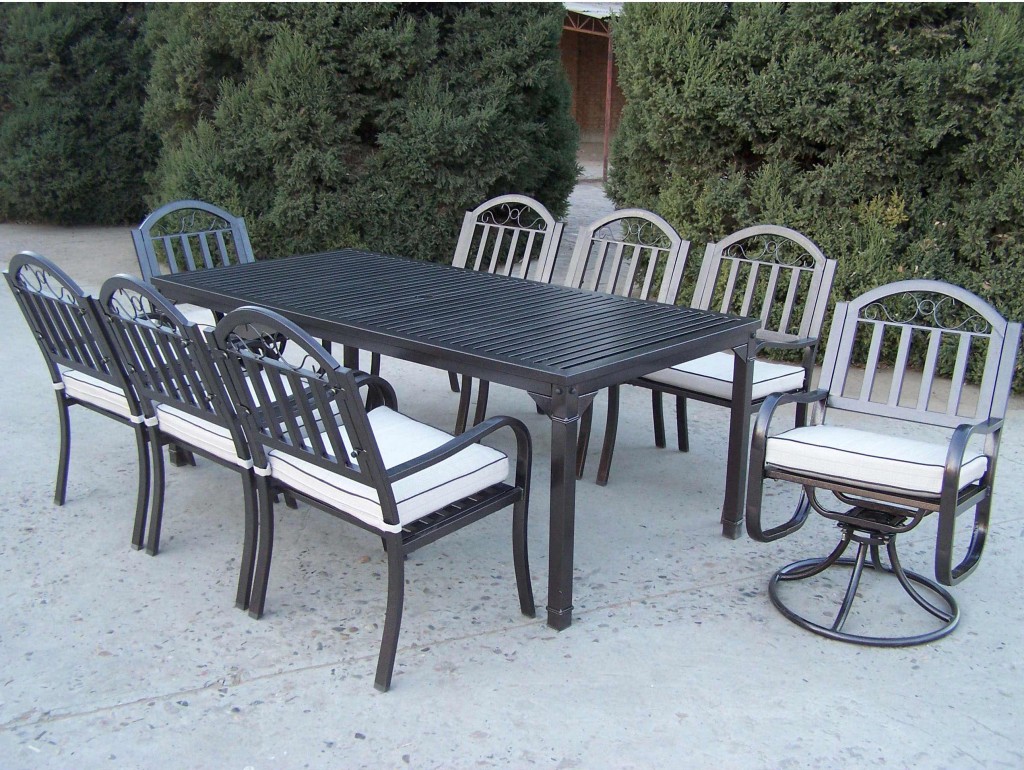 Enjoyment for Eight −
$2637
Entertain your family and friends around this beautiful outdoor dining table. Eight people can comfortably gather around this inviting outdoor dining table. The hole in the center of the table gives you the option of adding a colorful patio umbrella during the hot summer months.