While Christmas is a time for long standing traditions, there is a trend today toward combining the old with the new. This trend can be seen in the bold colors and unusual decorations being offered. If you are looking for something different, mix things up with artificial Christmas trees. Add some nontraditional colors and you have an interesting new look this holiday season.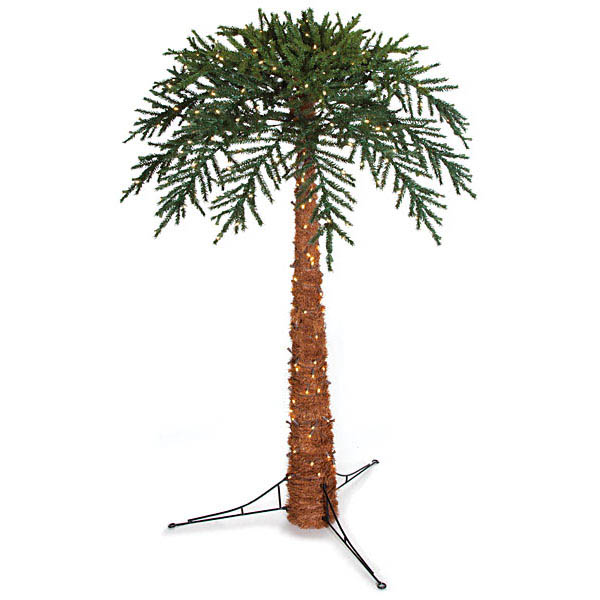 Mix Things Up With Artificial Christmas Tree Shape
While the Christmas tree is often the focal point of living room holiday decorations, with today's artificial Christmas trees, there is a shape to suit any location. There is a growing trend of mixing things up by using multiple trees to decorate different rooms in the house. The pencil tree is a wonderful choice where space is limited. The slim footprint of this tree makes it a logical choice anywhere space is limited. They fit beautifully in a narrow dining room, a small apartment living room, or even a stair landing while still giving a 360 degree surface for decorating.
If even the skinniest pencil tree is too large, consider one of the half artificial trees. These flat-back trees fit  neatly against a wall and take up much less floor space making them a perfect choice for an entryway or smaller room. If your living room or bay window has plenty of space, consider the lush look of a fuller artificial tree. A more traditional choice, these trees provide a beautiful focal point to a larger space.
To really mix things up with an artificial Christmas tree, choose a more non-traditional shape. Spiral topiary trees comes either with or without lights and beautifully showcase special ornaments. For a humorous touch in a sunroom or patio, consider a lit palm tree. This pre-lit tree would be a great backdrop for a tropical Christmas party.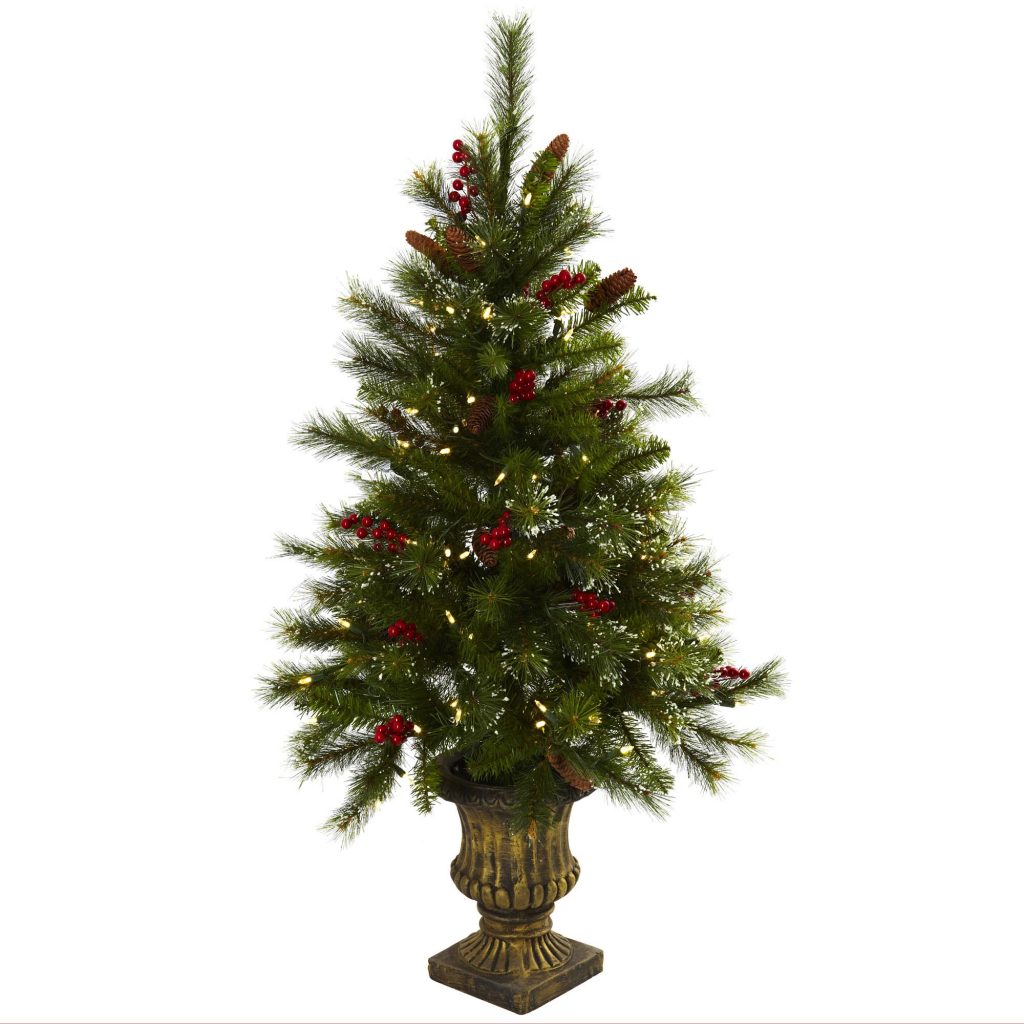 Mix Things Up With the Size of Your Artificial Christmas Tree
Why stop with one artificial Christmas tree? With the many available sizes, there is a perfect tree for any location. With the modern architectural trend of two story entryways, a large 12-foot artificial Christmas tree is a dramatic choice. These majestic trees make a commanding focal point for a large space.
A seven- or eight-foot artificial tree is perfect for a living room. A taller tree makes a bold statement and gives a large area to showcase your special ornaments. For smaller spaces or when grouping decorations, mix it up with a smaller 4 foot Christmas tree. I love the decorative urn base on this tree making it the perfect choice for a tabletop decoration.
For a perfect tree for a mantle or table centerpiece, consider small 9 inch trees. Alone or in a grouping, these small trees add a nice Christmas touch to any table scape.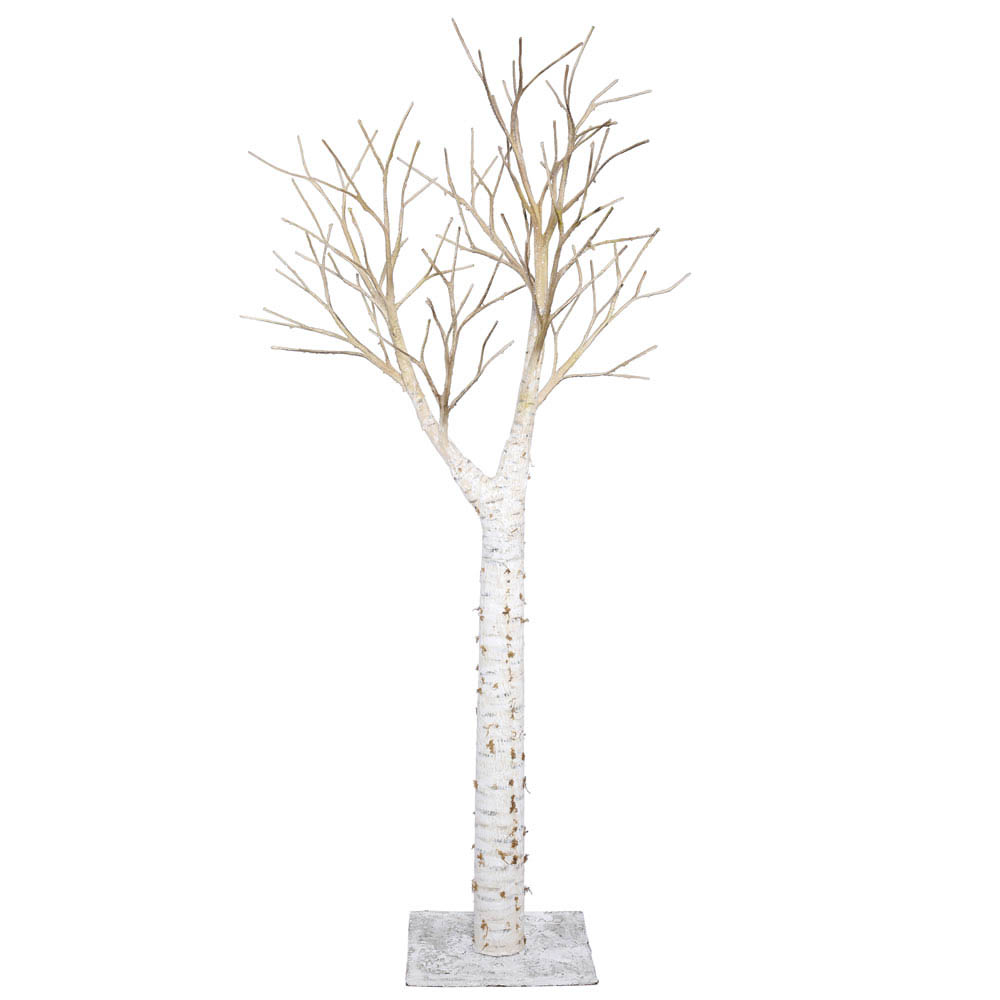 Mix Things Up With Artificial Christmas Tree Material
While most of today's artificial Christmas trees are made of PVC, there are many other materials from which to choose. For a very natural look, mix things up with a beautiful birch bark Christmas tree. These beautiful trees come in several sizes and need no ornaments.
For a larger presence, consider a 6-foot birch tree.  These stately trees are beautifully lit and provide a wonderful backdrop for your special ornaments. When you want to be completely unconventional, choose a finial Christmas tree in a bold red. The triangular shape of these stacked ornaments gives the impression of a Christmas tree.
LED lights are another nontraditional choice. This Christmas tree shaped light display would look great on any wall. I love the architectural look of these acrylic cone Christmas trees. These sculptural trees would be a great choice for any space where you want some added drama. These pre-lit trees come in two heights and several color choices to match your décor.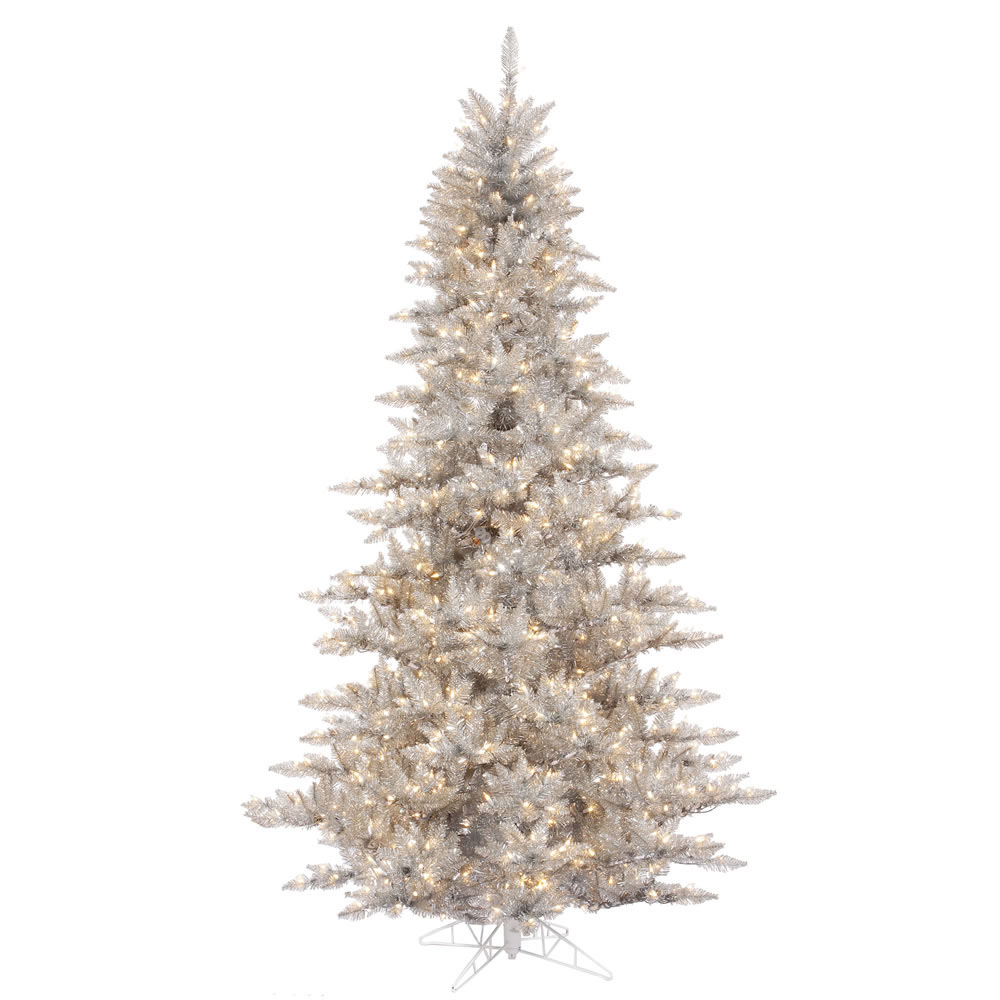 Mix Things Up With The Color of Your Artificial Tree
Today's artificial Christmas trees come in many color choices. The chocolate colored artificial trees are a great compliment to a color scheme of earthy tones. If your living room palette offers shades of brown, orange, or cream choose one of these beautiful trees.
For a bolder look, consider one of the bright PVC artificial trees. Imagine the impact this 9 foot purple tree would make. It is easy to match your décor with one of these colored artificial trees. With color choices ranging from raspberry to orange, there is a tree for any taste.
If you want to mix it up with color but like a more traditional tree, consider a beautiful flocked tree as a backdrop to colorful decorations. Picture this stately tree with beautiful poinsettia stems tucked between the branches. The contrast of the red flowers and the white tree would be a dramatic addition to any Christmas decoration.
Another bold choice would be a flocked tree with stunning black and white ornaments. The contrast of a white tree and black, white and silver ornaments would be an elegant touch to your holiday decorations. These beautiful trees could be paired with any color you desire.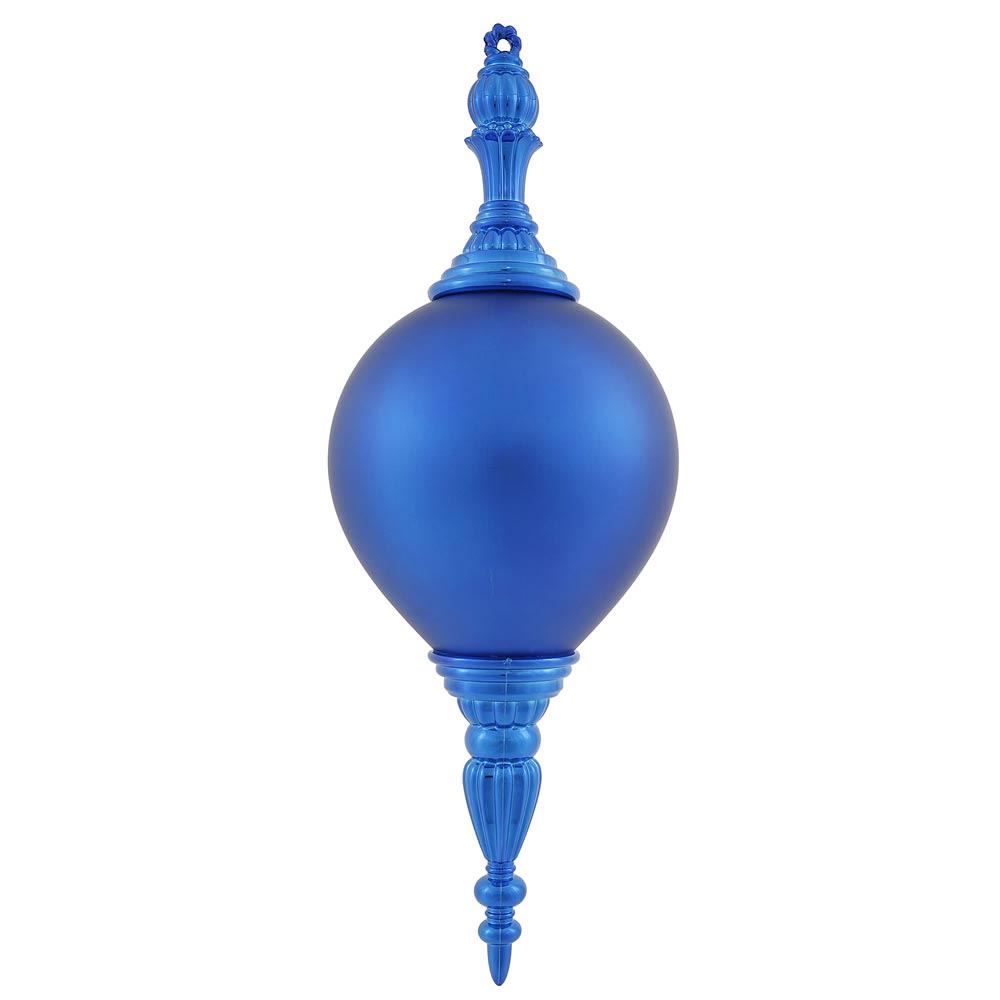 Mix Things Up With Your Outdoor Decorations
If you want to mix things up with your outdoor decorations, there are quite a few choices. Bring back fond memories of a tropical vacation with this pre-lit palm tree. Decorate the tree with ornaments or leave it bare for a whimsical touch.
I love the drama of these outdoor finial ornaments. At 21 inches, these ornaments would make a bold statement. With many fun colors from which to choose, these ornaments would look great hanging from a tree or arbor.
When considering Christmas garlands, mix things up with this unique crabapple strand.  Combine these garlands with outdoor ornaments in dramatic new colors for a bold statement. Whether indoors or outdoors, there are many ways to mix things up with artificial Christmas trees this holiday season.