We talk a lot about the importance of adding heating elements to your outdoor rooms, especially during these cold winter months. That is why we offer such a wide range of outdoor heating elements. One particular brand that we carry, FireSense by Well Traveled Living, has recently been featured by HGTV on their "14 Toasty Outdoor Space Heaters" feature . Each of the stunning patio heaters below made this short list and we are happy to say that we offer each and every one of them.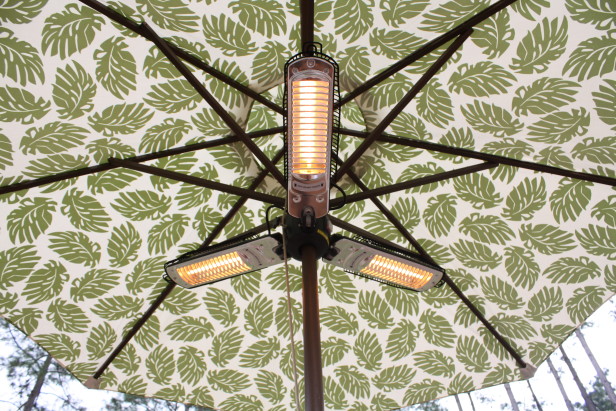 Fire Sense Umbrella Heater
Now you can enjoy a nice, warm dining area without giving up any precious square footage on your deck or patio. This tricky little 3-spoke heater attaches right to your patio umbrella and provides your whole family with enough heat to dine during those long chilly months. This is such an innovative concept by Well Traveled Living and an absolute must-have for outdoor dining rooms.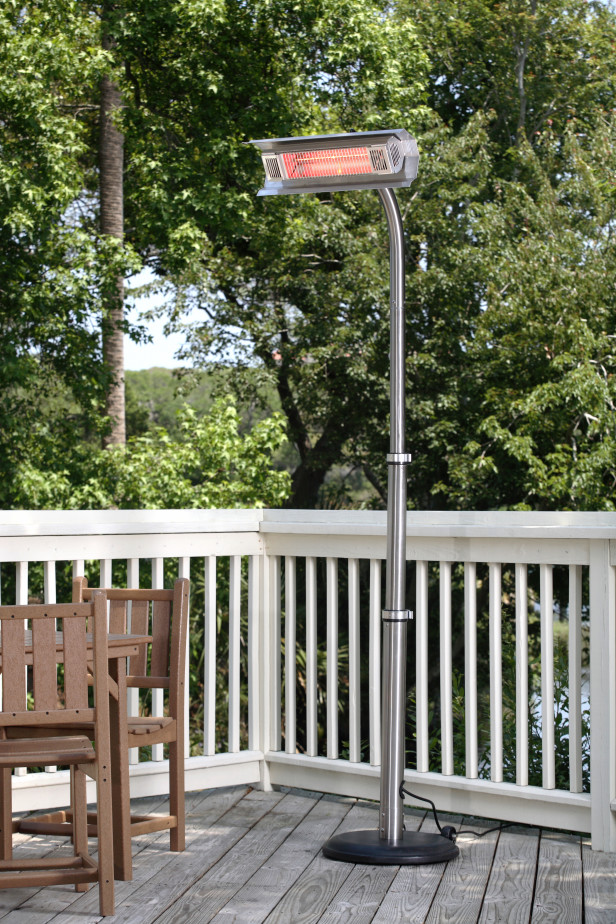 Fire Sense Infrared Pole Mounted Heater
This slim and modern infrared heater emits a great amount of heat to the surrounding area. The small base can easily be placed between a pair of chairs in your outdoor dining room. Because it plugs into an electrical outlet, you never have to worry about refilling a propane tank. These patio heaters offer unbelievable versatility because they can be moved anywhere you need and can be stored away when you aren't going to be in town.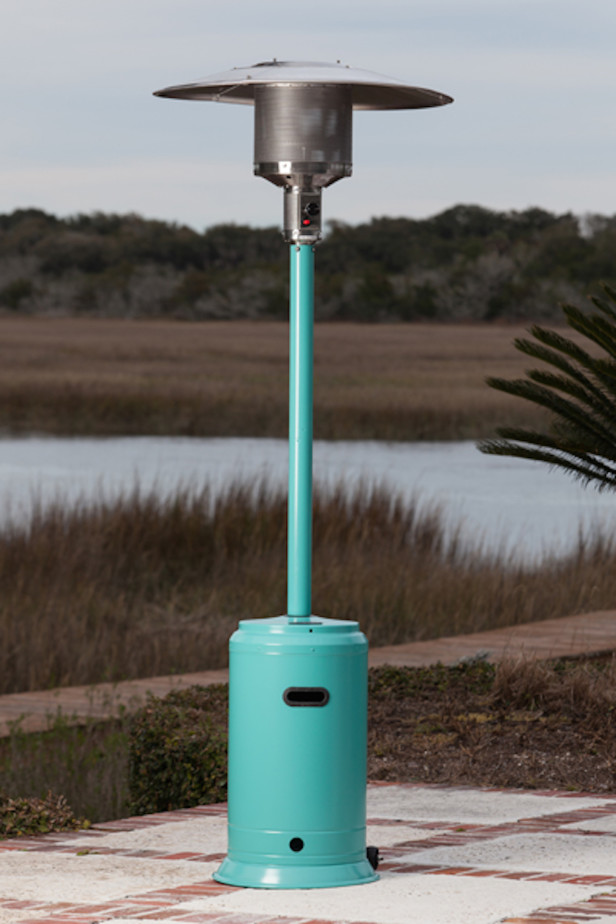 Fire Sense Aqua Blue Patio Heater
Who knew that heating your deck or patio could be so colorful? This patio heater adds a cheerful pop of color as well as the heat you need. The wide pedestal base conceals a prop ante tank that fuels the heater. This is a great option if you are using it somewhere that you do not have access to an electrical outlet. The slightly domed top redirects the heat back down to you. If blue is not for you, don't worry. We also carry many other styles of propane patio heaters by Well Traveled Living.