Did you find yourself shoveling snow this Thanksgiving? If you live up north you certainly understand the beauty of a fresh snowfall. This cold burst of weather has inspired us to share with you some of our favorite snowflake ornaments. Each of these glisten and twinkle with the reflection of the Christmas lights on your tree. In addition to sharing with you their beauty, we will also offer up our favorite ways to use these wintery decorations.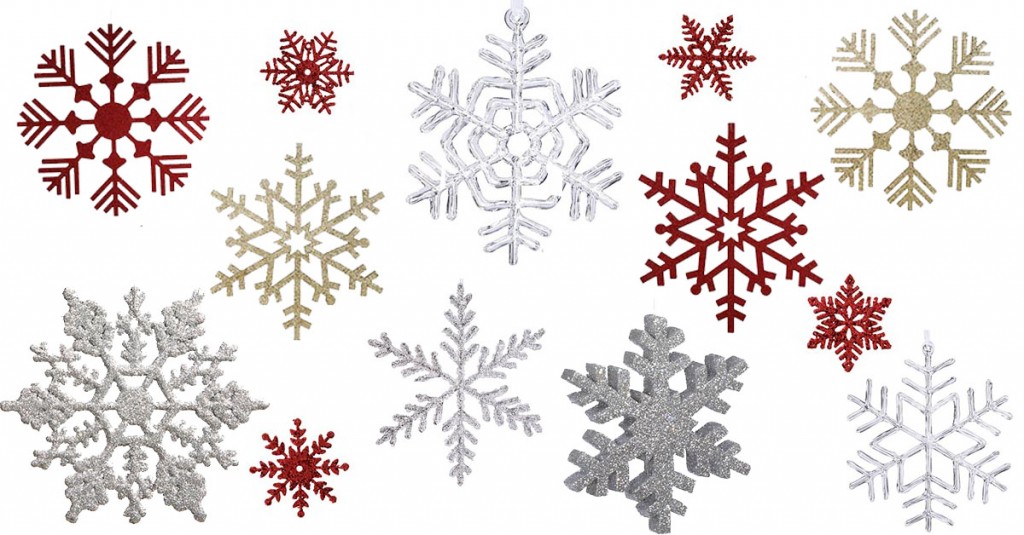 Accentuate a Holiday Wreath
We all have standard pine and fir wreaths that we use during the holidays. The perfect way to update them this year is to add a couple beautiful snowflake ornaments. Simply adhere them to the wreath using a little bit of floral wire and finish off the wreath with a wire edged ribbon bow.
A Holiday Kitchen Accessory
Decorating your kitchen for the holidays is as easy as hanging snowflake ornaments from the knobs on your cabinets. It is such a simple way to add a touch to your kitchen in an unexpected way.
A Snowy Chandelier
Make it look like your dining room is snowing by hanging an assortment of snowflake ornaments from your chandelier at varying heights. Colored ribbons tie them into your color scheme while fishing line makes them look as if they are suspended in air.
Hanging in a Window
Decorate your home from both the inside and outside when you hang your favorite snowflake ornaments from the top of your windowsill. You can do this easily with flat thumbtacks and a length of holiday ribbon.