The holidays are over and it is now time for one of my monthly wreath projects. For our January wreath DIY project, I started with a twig wreath and added some crisp white foliage and a festive "Let it Snow" Ribbon. I love the bare nature of this wreath base because it is in keeping with the leaf barren trees of the outdoors in winter. The snowy quality of this artificial foliage adds just the right touch for the first year of the month. You can check out a full step-by-step video of my process creating this wreath on the Artificial Plants and Trees you tube channel or you can check out these easy steps below.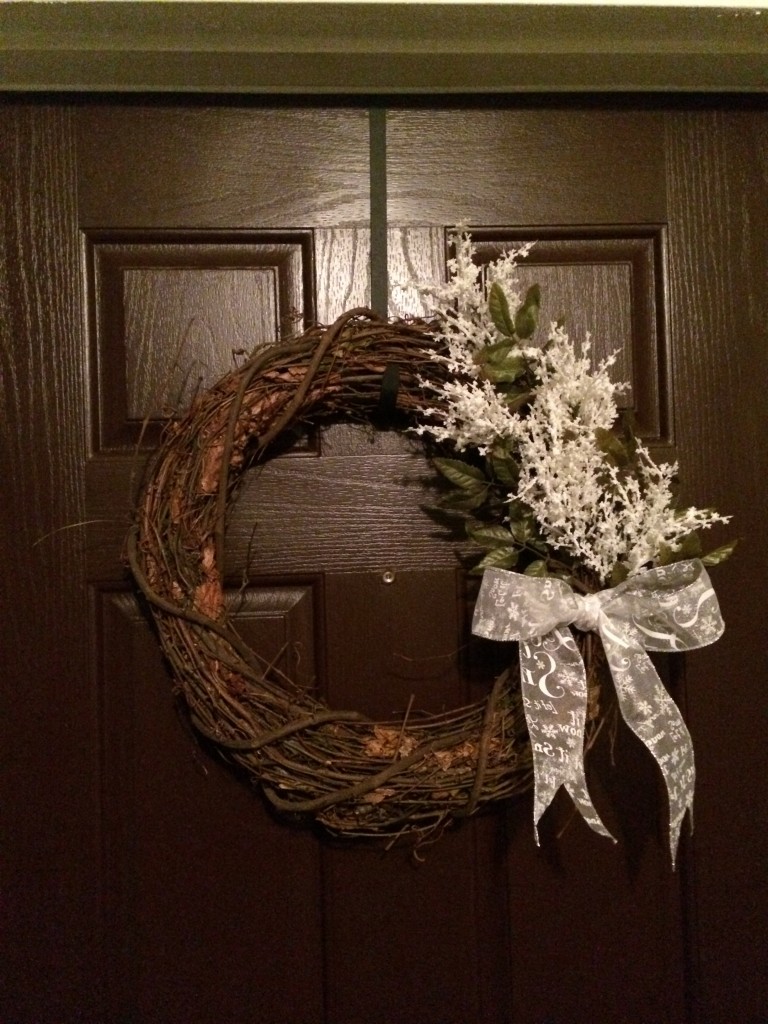 Step 1:
Cut the individual branches of your foliage from the main stem. You can do this with wire cutters or with a pair of sturdy scissors.
Step 2:
One at a time, poke the end of the foliage directly into the space between the twigs, working your way from the top down. You want the foliage to overlap and to eventually cover between one quarter and one third of your total wreath.
Step 3:
If any leaves have fallen off of your artificial stems, go ahead and add them back in wherever it looks as though you could use some extra greenery.
Step 4:
Using some festive wire edged ribbon, tie a simple bow around the wreath. This bow should be positioned at the base of your final stem of artificial flowers. Once your bow has been tied, use your fingers to shape each loop of the bow. Finally, take a pair of scissors and trim both ends of the ribbon.
Step 5:
Hang your wreath over your mantle or on your front door and enjoy it all month long.
Make this project your own by choosing foliage and a ribbon that speaks to you. If you want the exact products that I did, check out your local Hobby Lobby. I purchased the wreath for just 4.99 and the step of artificial foliage for 6.99. The ribbon is one that I have had for years but I believe that I originally purchased it at JoAnn Fabrics.