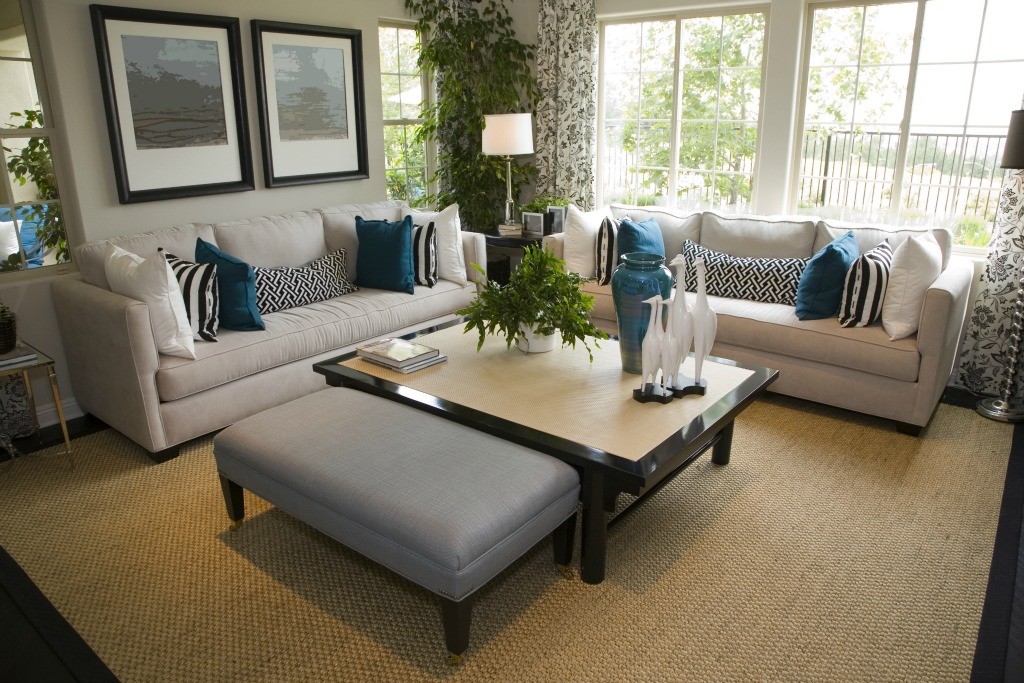 If you're a homeowner looking to sell, there are plenty of things you can do to improve your chances of receiving top dollar within a matter of days of listing. Instead of spending thousands of dollars renovating every room in your home, simply rearranging the features you already own can make all the difference. The process of refreshing a room's décor is known as home staging.
What is home staging exactly? Professional stager and co-founder of HomeZada, John Bodrozic, explains, "The goal of home staging is usually to make the physical space of the home visually attractive and to get potential buyers to start imagining themselves living in this home."
Owner of Your Home Matters Staging & Redesign, Sheila Schostok, describes the process of home staging and why it can improve your home's chances of selling at top dollar:
"Before a home goes on the market, we'll rearrange the furniture and décor to leverage its appeal. We'll remove some items to de-clutter—we're just pre-packing—then rearrange what's left in the most pleasing way."
And believe it or not, simply rearranging your home's features makes a big difference. According to the National Association of Realtors, professionally staged homes sell faster and for higher prices than those that are not.
Now is a great time of year to try and sell your home, despite opinions that say winter is a hard time for real estate. Lead Designer for Express Homebuyers, Tracy Kay Griffin, says that many people take their homes off the market in the winter, which can be advantageous for others looking to sell. There is less competition in the housing market, but there are factors that will still affect the success of your showing:
"Remove all clutter and personal items and if something's broken, fix it! Many buyers are only interested in homes that are in move-in condition."
Whether you're showing your home this winter or this coming summer, keep these tips in mind from professional home stagers:
Put away all family photos, personal items like diplomas, and holiday décor.
Clear away snow and ice from your driveway, walkways, and front steps.
Set your heat at 70ish so buyers are comfortable walking around (and maybe won't want to leave!).
"Especially for winter, layer with textures to add interest," advises Sean Juneja, CEO and co-founder of Décor Aid. "Warm neutrals (and) plush throws placed around the home enhance for a warm and inviting environment."
Turn on all the lights and leave on a few outside, even if you're not at home during the showing.
Pay attention to your curb appeal, even in the winter: Clean your gutters, wash your windows inside and out, and clear the entryway from leaves and debris.
De-clutter! "Clutter can actually take off 5 to 15 percent of a home's value, just because buyers are less inclined to make a high offer for a house that looks messy," says Sissy Lappin, real estate broker and founder of ListingDoor, "the Uber for real estate sales."
Update your listing photos. "Because buyers will shop online for a house before calling their agent, it is important that your home's' photos are flawless," says Corie Conroy, President of First Impression Home Staging and Interior Design.
Purchase fresh flowers before a showing or invest in high-quality artificial plants to add color and texture inside your home. Artificial plants and flowers are one of the best and most affordable ways to add vibrancy and a welcoming feeling to a room, and you'll never have to remember to take care of them.
If you're getting your home ready to sell, be sure to look into the amazing services of a professional home stager. Harness the power of a great first impression and create the dream space your buyers are looking for!