Yesterday we showed you how to properly fluff and shape an artificial plant. Today, we are going to show you how to use that 3-foot artificial Zebra plant to brighten up a drab corner of your home. This is a great example of how to decorate with artificial plants. We decorated a corner of a living room but the same technique could be used to decorate a foyer, dining room, bedroom, or landing. At the end of this blog is a video that takes you through the entire decorating process.
Before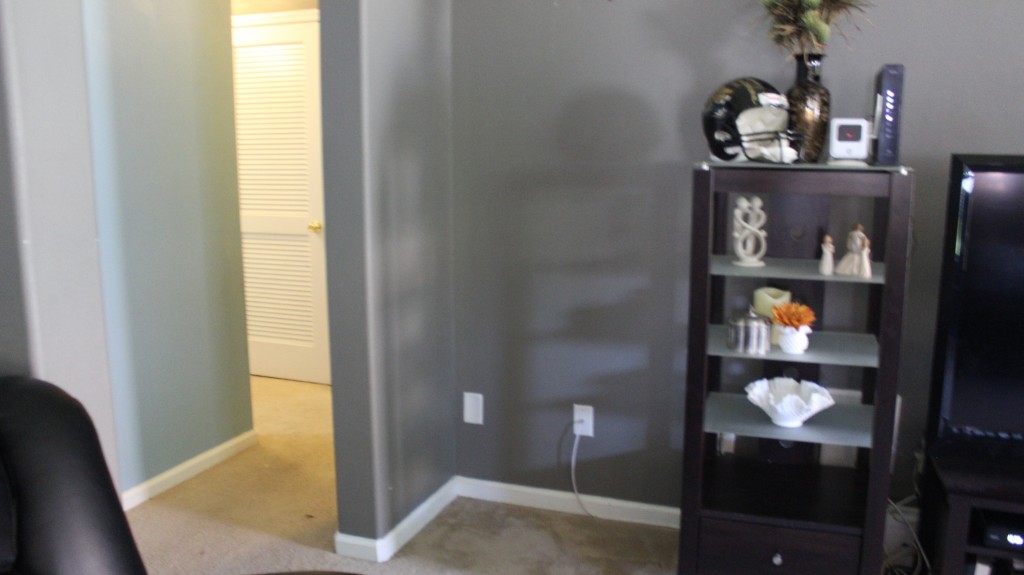 This corner is next to an entertainment center and features exposed outlets that are not pretty to look at but essential to the operation of the television. This area is too small for a piece of furniture but needs a little something to brighten it up. Our after photo reveals how we did just that.
After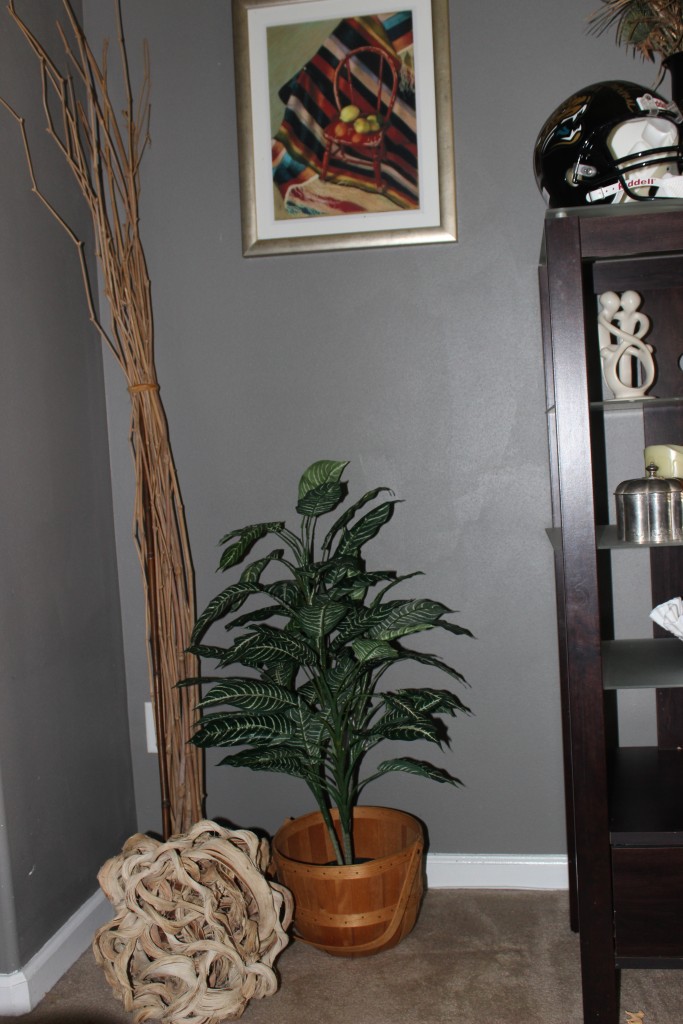 Four simple accessories work together to transform this space into a decorative addition of the living room. The framed art on the wall is the perfect size and orientation for the little nook. Below, we added a trio of design elements that are all in the same natural color scheme. The branches in the corner add much-needed height while the ball adds tons of texture. The star of the show is absolutely the 3-foot zebra plant that is placed inside of the decorative basket. The plant adds a pop of color and really draws the eye into the area.
Watch the Full Tutorial
Watch us transform this space step-by-step in this YouTube video. If you love this video tutorial, check out all our other ones on our YouTube channel.