Today, we are happy to be able to share with you some beautiful photos of window box displays you can recreate using some of the outdoor artificial plants we sell. We hope you will get a better idea about how artificial plants appear to a spectator, and we think you'll be pleasantly surprised by their realism.
Below is a lush display of artificial outdoor hanging azalea bushes and artificial grass. You'll notice that this display includes a combination of pink and crème azalea bushes, as well as assorted grass. It's a good mixture of colors and textures, which prevents a look that is too matchy-matchy.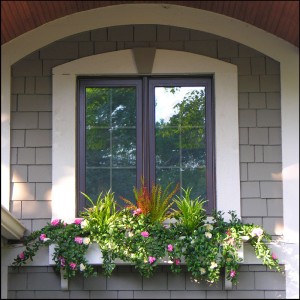 To keep your home's exterior from looking too busy, only use artificial grass in some of your window displays. You might try using flowering plants on second-story windows, and grass only on first-story windows. Two-tone grass has a lovely effect, as you can see here.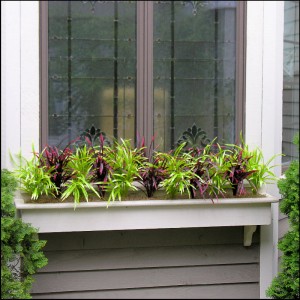 If you love the look of cascading greenery, add artificial outdoor ivy to your window box displays. Look at the window boxes shown here; doesn't the addition of ivy just make everything look more graceful?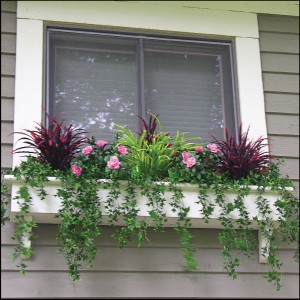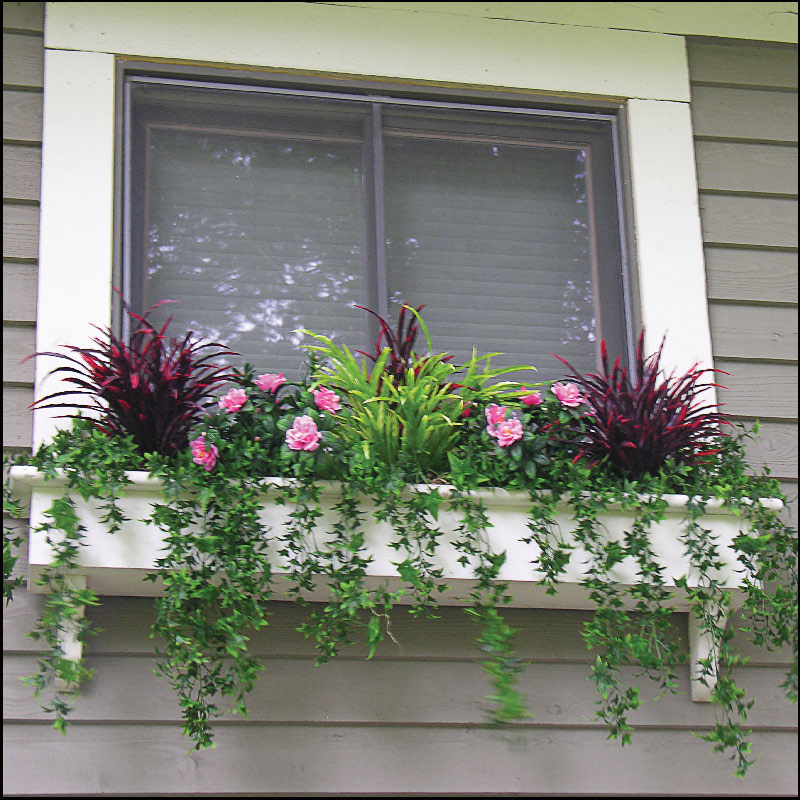 Any time you are creating an artificial outdoor plant display, it is of the utmost importance to choose plants that are designed for outdoor use. You cannot use indoor silk plants in window boxes, because they will quickly fade and fall apart. All plants shown in these photos, courtesy of our vendor, Commercial Silk International, are infused with UV inhibitors to protect against fading. Plus, the leaves are made with plastic for weather-resistance.
Do you have a window box display you'd like to share with us? Send your photos to
cs@artificialplantsandtrees.com.