For day two of our total week of fall decorating I would love to share with you my "mantel." It isn't really a mantel at all, but rather the top of the bookshelf that is in our living room. Since we live in Florida and don't have a fireplace in our living room, I use our bookshelf in much the same way as a mantel. I love finding new inspirations for fall mantel decorations and my inspiration for this one started with the glass jar we put together yesterday.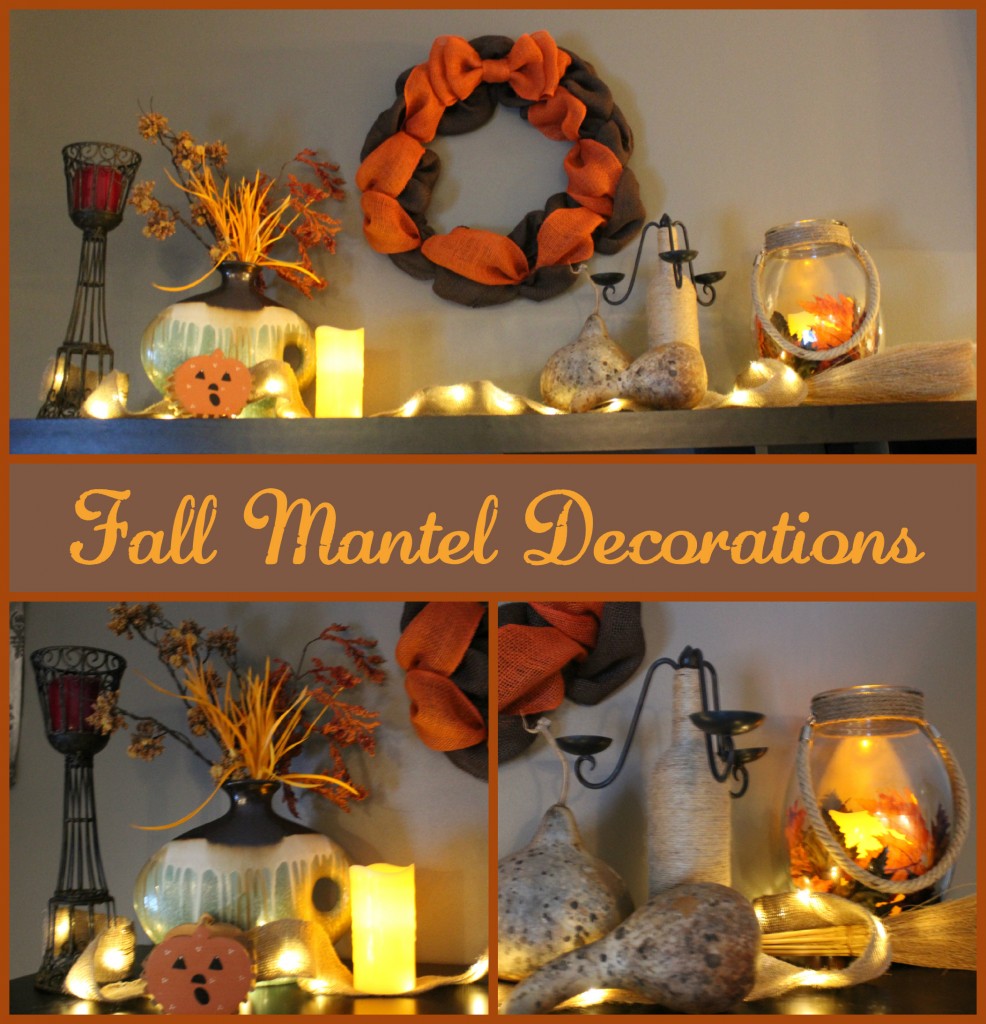 Mixing Old and New
It can be way too expensive to reinvent the wheel every year so instead, I like to take one or two new and trendy elements and accentuate them with the classic decorations that I already own from previous years. This year, the fall jar and the burlap wreath are my two new elements and the rest came straight out of my plastic bin of autumn decorations.
Varying Heights
No matter what you decorate your mantel with, you want to make sure that the items you use are of varying heights. This helps to guide your eye along the length of the mantel and makes use of the vertical space available.
Add Lighting
You want your mantel to be gorgeous at all times of the day, that is why it is so important to add to lighted elements to the display. This fall mantel has three examples of this: the illuminated burlap ribbon, the left pillar candle, and the candle inside the glass jar.
Use a Cohesive Color Scheme
One of the most important things about any tablescape or mantel display is that you use a cohesive color scheme. I relied on the classic colors of autumn leaves and accented those golds, oranges, browns, and burgundies with natural burlap and jute elements.