Dr. Seuss has been teaching generations of children to read with the rhythmic rhymes of his incredible children's books. One of the most prolific and famous children's book authors of all time, it is Seuss that we choose to honor today with our Dr. Seuss inspired Christmas Decorations. These colorful trees, wreaths, ornaments, and garlands would be an adorable way to decorate a playroom or child's bedroom for the holidays.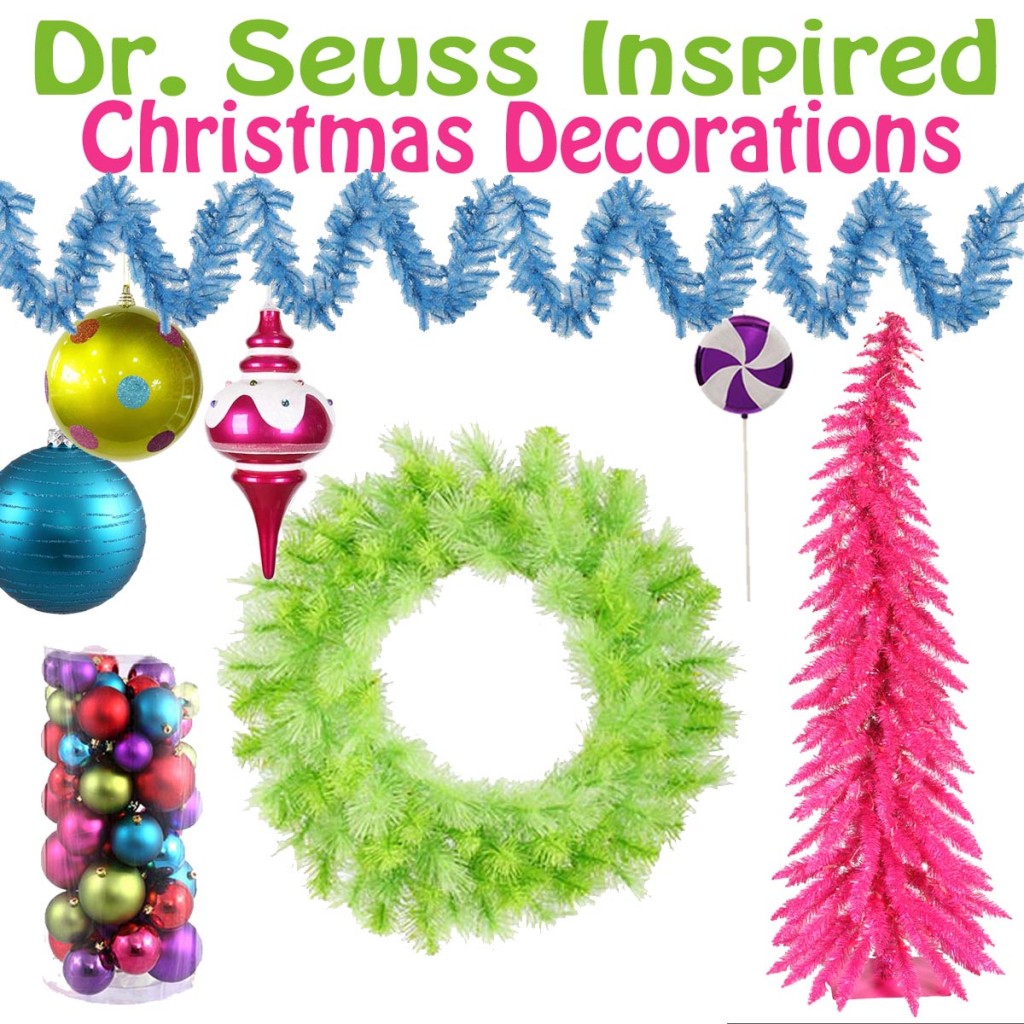 Whimsical Trees
What is more indicative of Dr. Seuss than our selection of whimsical trees. These curvy trees come in a wide range of colors and are sure to be a hit with the kids. These trees come in your choice of pre lit or unlit and are easy to assemble. Next, you are going to need an assortment of colorful ornaments.
Celebrate Color
One of the magical things about Dr. Seuss books is the artwork. Bright colors and imaginative characters fill the pages. Colorful ornaments are sure to spark your child's imagination and remind them of their favorite books. Pink, lime green, blue, and purple are just some of the joyful colors that you can use to decorate your Dr. Seuss wonderland.
Make a Wreath
Colorful wreaths are a great way to dress up a child's bedroom door but they would also be a great addition to a day care center, classroom, pediatrician's office, or child's section of a library. Pick out your favorite colorful wreath, hang it from a contrasting wire edged ribbon, and you will have a festive Christmas decoration children of all ages will enjoy.