Did you know that wreath forms can be used for much more than just hanging on your wall? Today, we are going to show you how to take some small grapevine wreath forms and turn them into festive spring place settings that are perfect for Easter Sunday.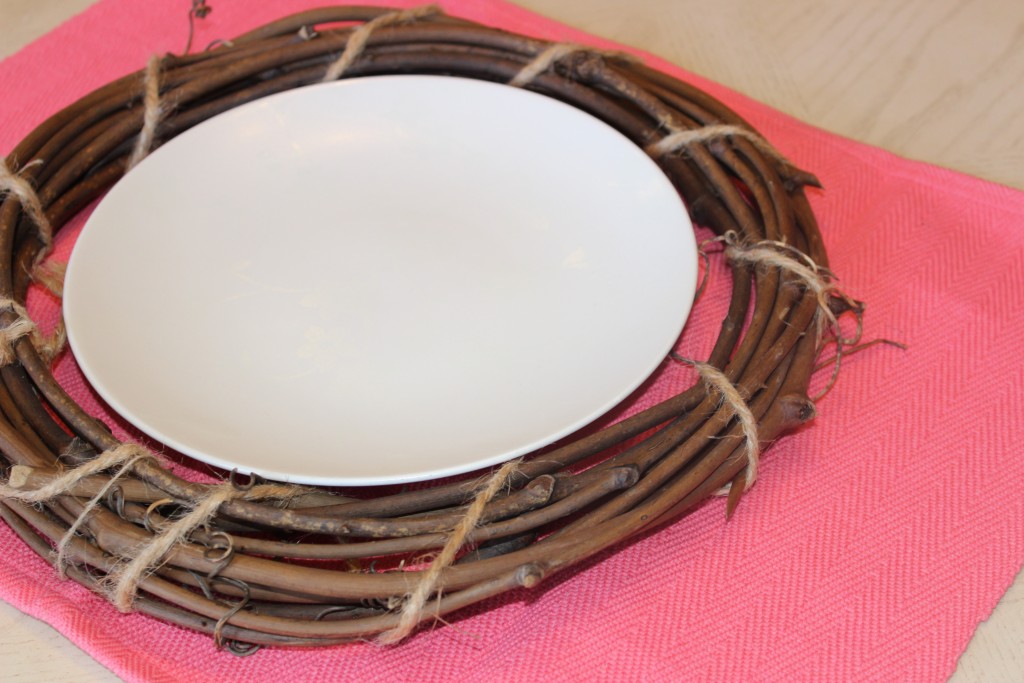 1. Start with Colorful Placemats
Spring is all about the reemergence of color. Celebrate the beauty of the season by selecting placemats in bright, floral-inspired hues.
2. Add a Wreath
Place a small grapevine wreath in the center of your placemat. We found these small wreath forms in the seasonal section at Target for just $3 each. That is less expensive than most chargers and so much more fun!
3. Layer a Plate on Top
Treating the wreath like a charger, place the dinner plate of your choice on top. We chose a simple white plate with shiny white dogwood flowers on it.
4. Add Silverware and Cups
Once your plate is in place you can add the cups and silverware of your choice. You could even add little place cards.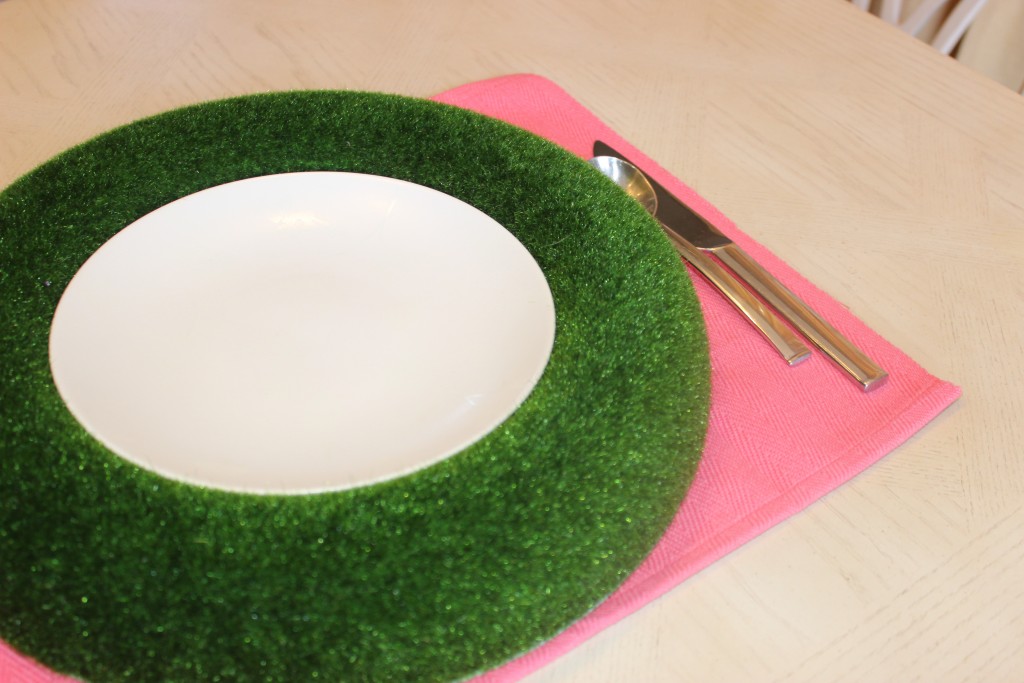 Variation:
You aren't limited to using grapevine wreath forms as chargers. We trading ours out for an artificial grass wreath form to show you the difference a little change can make.