Olive branches and trees hold a very special place in weddings because they symbolize abundance, glory, peace, purity, and fertility. For hundreds of years that have been used to create lovely decorations. Lately, the trend for olive branch wedding decor has returned and the results are simply stunning. These beautiful stems of greenery can go ultra elegant when paired with fine silks and beautiful roses or can add a rustic charm to a more casual wedding when paired with fine burlap and rope accents. Let is inspire you to use these artificial olive branches, garlands, and wreaths as part of your wedding decor. The best part is, whatever items you use, you can then take into your new home as a reminder of your wedding day.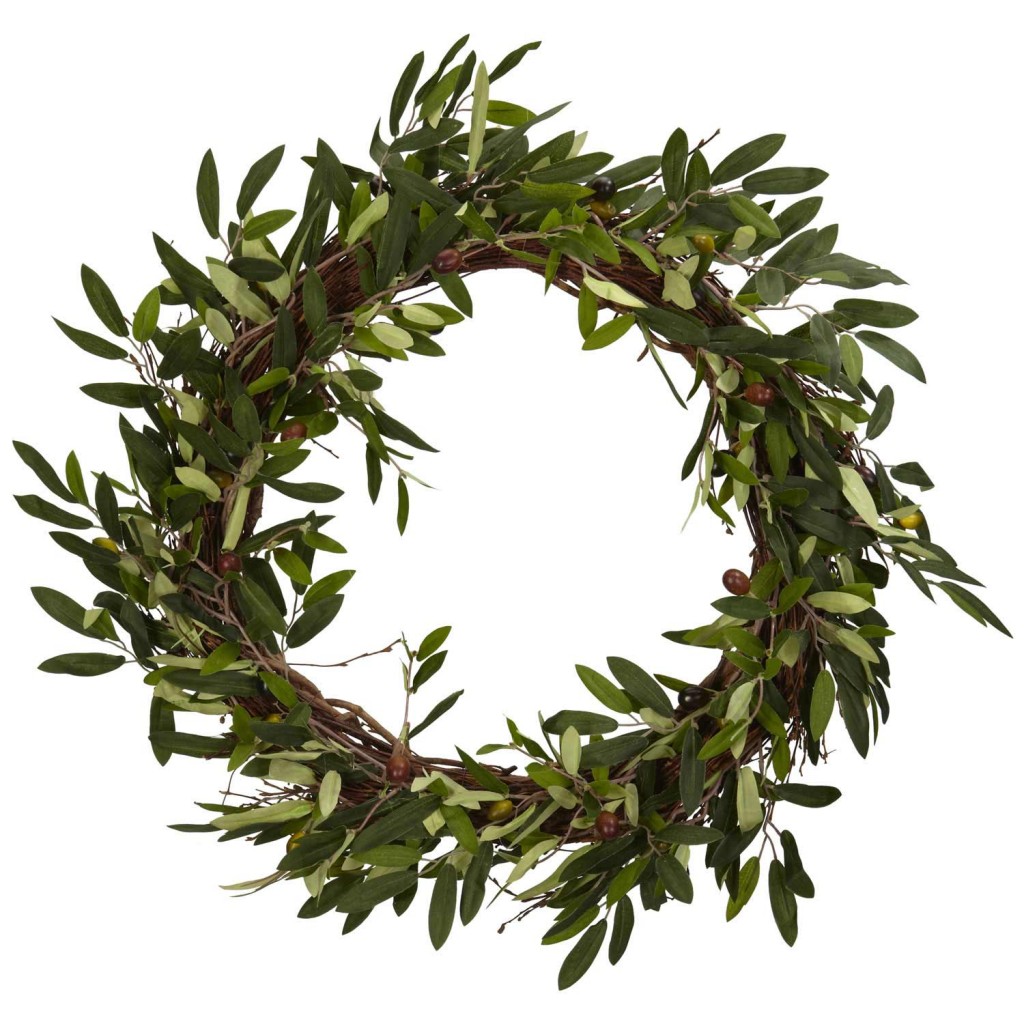 Create an Olive Wreath Table Centerpiece
Creating a table centerpiece that is both affordable and impactful is as easy as taking an olive wreath and pairing it with some cables and a lantern. To start, purchase a 20-inch olive wreath for each of the large round tables at your reception. Lay the wreath in the center of the table. In the center of each wreath, place a large, rustic lantern filled with a pillar candle. Sprinkle in some small votive candles or tea lights and you have gorgeous centerpieces with a rustic touch.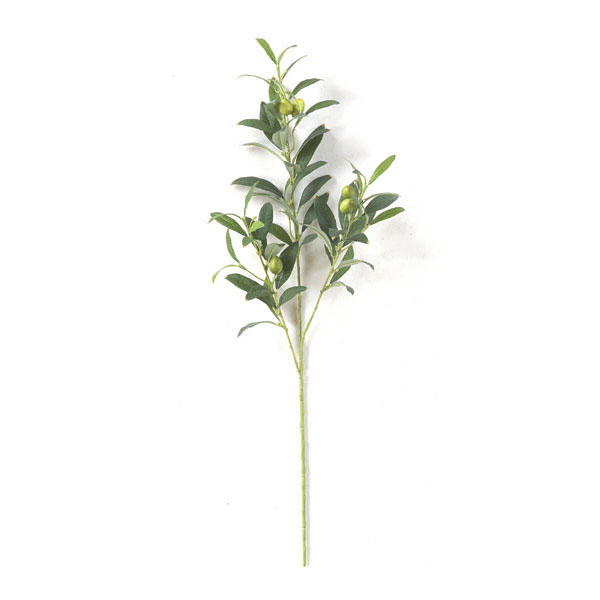 Make an Olive Branch Garland Table Runner
Our artificial olive branches come in sets of 12 and can be used to create a gorgeous table runner. Start by laying down a fabric table runner that coordinates with your color scheme. Then start laying artificial olive branches down the center of the table. Use the leaves of one stem to cover up the bare stem of the one before it. Continue until you make it the whole way down the table. Add numerous candles of varying heights and you will have an olive branch garland table runner that is perfect for the rectangular head table featuring your wedding party.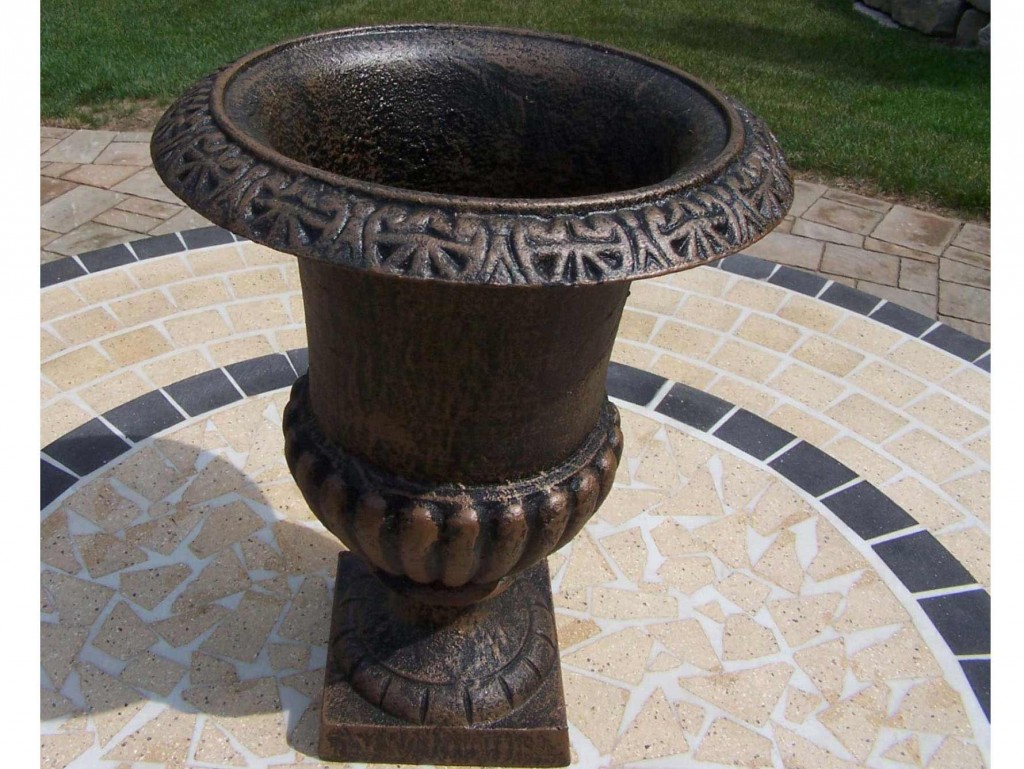 Fill A Decorative Urn with Artificial Olive Branches
Pack the urn of your choice with sturdy floral foam and use a variety of our artificial olive branches to create a custom floral arrangement that is totally wedding-worthy. Start by layering in tons of our olive branch stems in your choice of variety. One the urn is nice and full, add in some large, white flowers such as our artificial peony or white rose. The crisp white against the dark green of the olive branches is striking and gorgeous. If you want to make the arrangement coordinate with the rest of your color scheme, add in some flowers in your wedding color.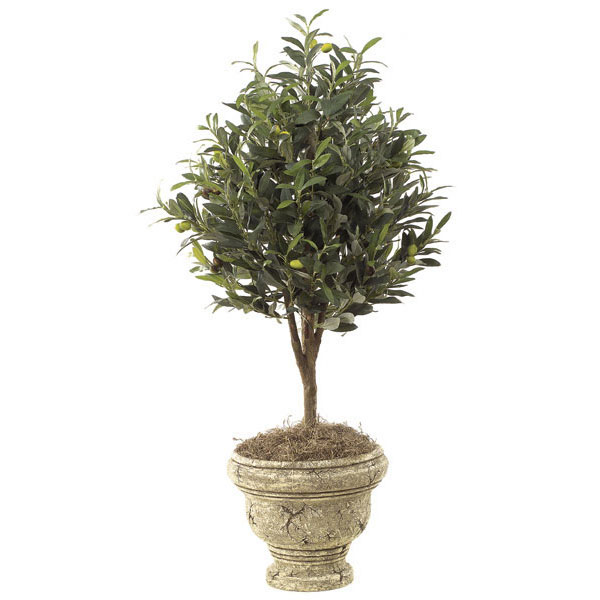 Flank the Aisle with Potted Olive Trees
Mark your aisle by placing a pair of these stunning artificial olive trees at either end. These trees are of such high quality that you will swear they are real and when the wedding is over they can be used to decorate a formal dining room, entry way, kitchen, or bedroom in your new home together.