Easter is a great time to spend with family and we have a DIY Easter centerpiece that would look lovely gracing any dining table. This beautiful display of artificial flowers took less than 10 minutes to put together and is nice and low, making it easy to look over it at the guests across the table. This is a great DIY floral arrangement for beginners. You can even get the kids involved.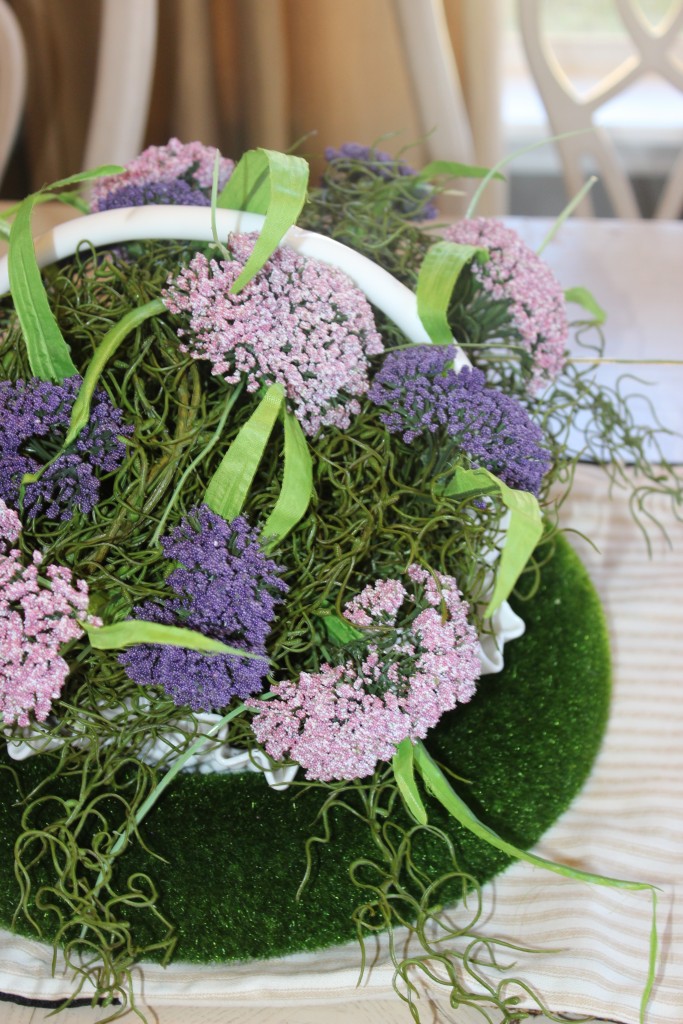 Supplies
Artificial Grass Wreath
Beautiful Basket
Artificial Spanish Moss
Assortment of Artificial Flowers
Step 1:
Make sure you have the tablecloth or runner down that you would like to feature on Easter day. We are going to build our centerpiece right on top of it.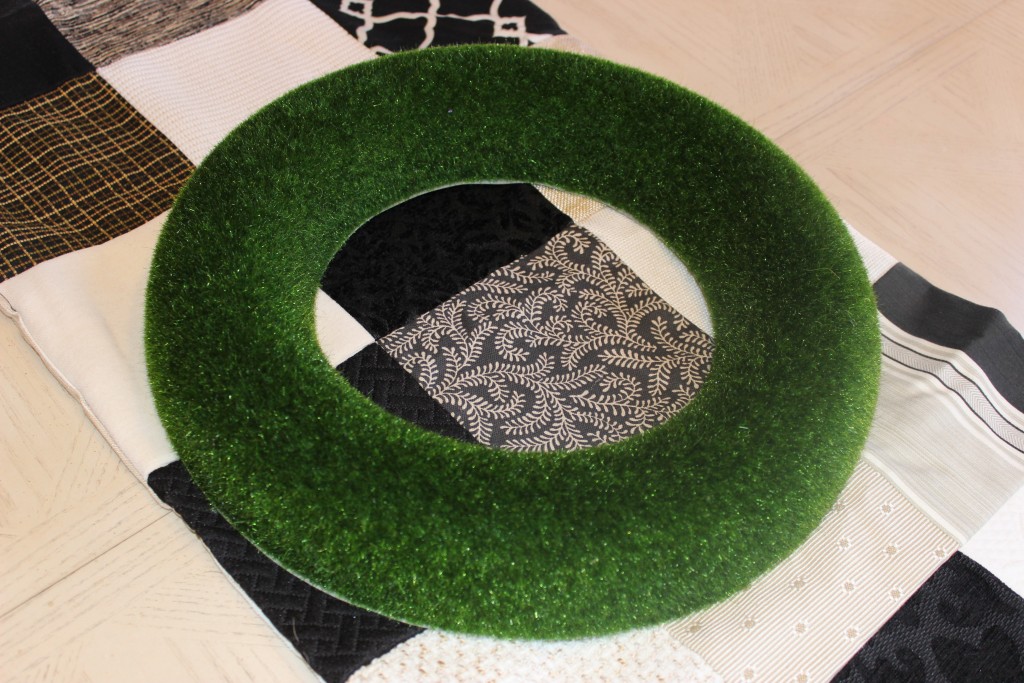 Step 2:
Lay the artificial grass wreath down in the center of the table. We chose a half-round wreath so that it lays flat on the table.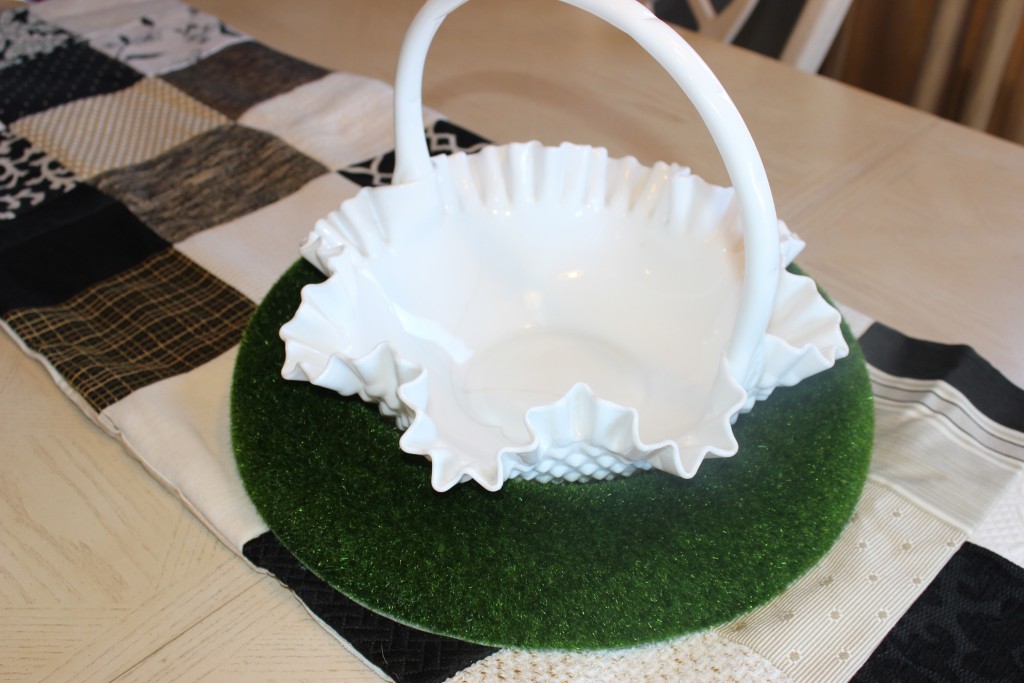 Step 3:
Choose a basket that can be nestled down inside of the wreath. We love this antique milk glass basket. It is just the right size to fit down inside the opening of the wreath.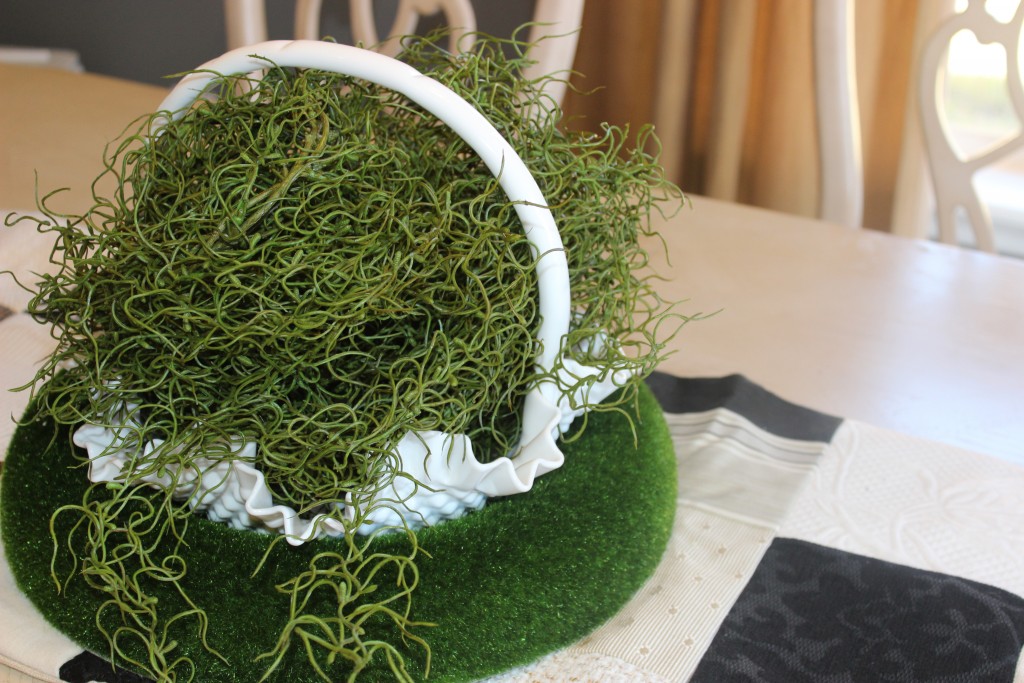 Step 4:
To fill the basket, we used a beautiful artificial spanish moss garland that we rolled up into a ball and placed into the basket. This textural addition acts as a framework for our flowers and looks great too. You could do this step with any artificial garland of your choice.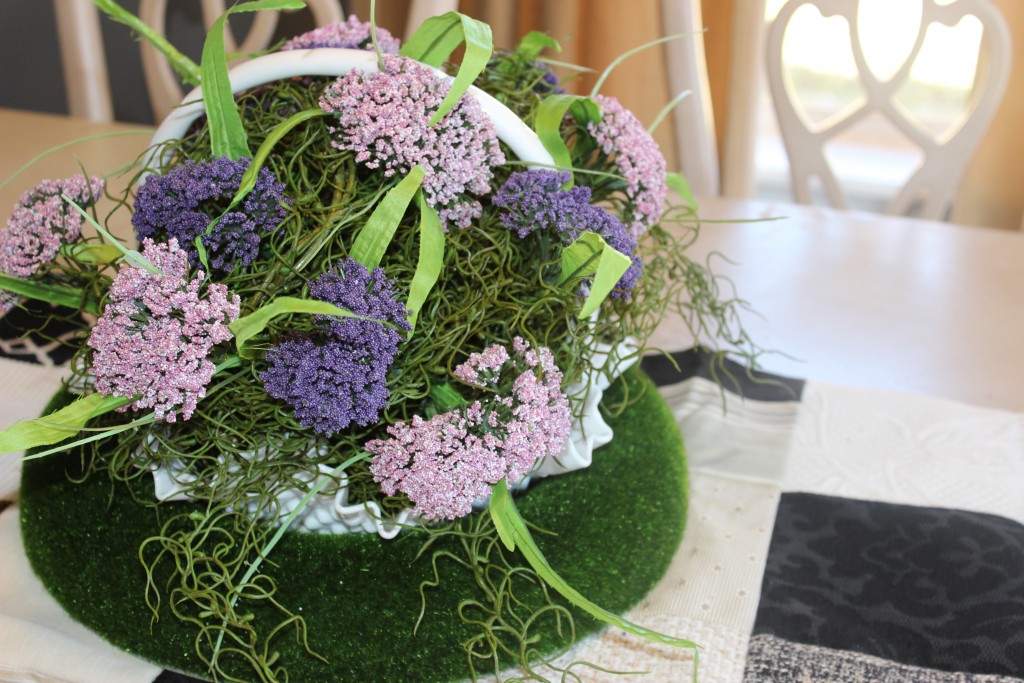 Step 5:
With your filler in place it is time to start adding your artificial flower stems. We chose these great pink and purple flowers with long leaves attached. Clip the stems to the desired length with a pair of wire snips and then place them sporadically into the arrangement.
Try this same technique using any combination of filler and flowers that you like. The possibilities are endless. With a project this easy, you will be changing out your floral arrangements often.