Hanging baskets are a great way to add height to your front yard or back yard landscape. These convenient dangling planters are a great choice for any yard because they are so versatile. This weekend, I went to visit my parents in South Florida and as we took our morning walks around their neighborhood, I noticed how many people utilized hanging baskets in their front yard to add both interest and height to their landscape. I took a picture of my favorite in the hopes to inspire you to bring back this traditional planting method.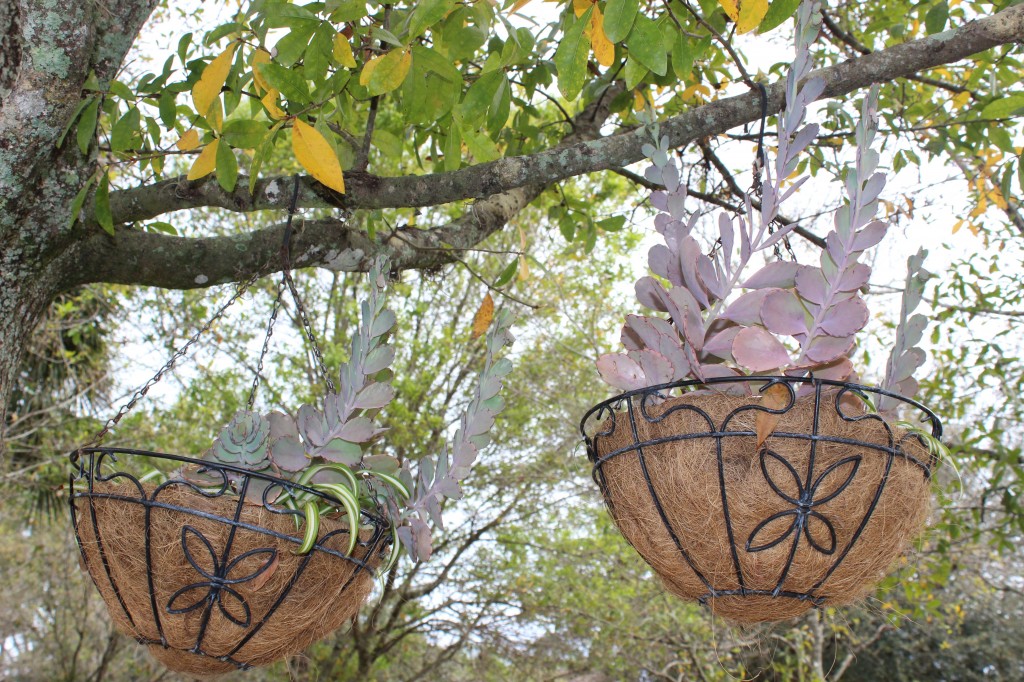 Succulents Hanging from Trees
I absolutely fell in love with these modern hanging baskets filled with succulents. They were hanging from the trees in the medians and added a nice custom touch to otherwise average trees. If you haven't purchased hanging baskets in the past because you do not have a front porch to hang them from, this is a great alternative.
Hanging Baskets from Shepherd's Hooks
If you don't have a tree with low branches around, you could always hang these baskets from a shepherd's hook as well. Shepherds hooks can be inserted into the ground and placed in a flower bed, island arrangement, or in front of a fence. Shepherd's hooks come in a wide variety of heights and designs, allowing you to get varying heights of plants in a single landscape.
When you are working on your spring plantings, make sure to choose a wide range of plants in a variety of heights and sizes. Place taller plants in the back and gradually work your way to your shortest plants in the front. Have fun adding hanging baskets to your home this spring and be sure to send us pictures of the finished result.