Christmas trees have long held their place in our living rooms but now they can hold center stage in our yards as well. This year, we offer a line of outdoor artificial Christmas trees that will take your decorating to the next level. Make your home the most spectacularly decorated house in the neighborhood when you start with a big and beautiful Christmas tree and layer in the rest of our outdoor Christmas lights, ornaments, and decorations around it.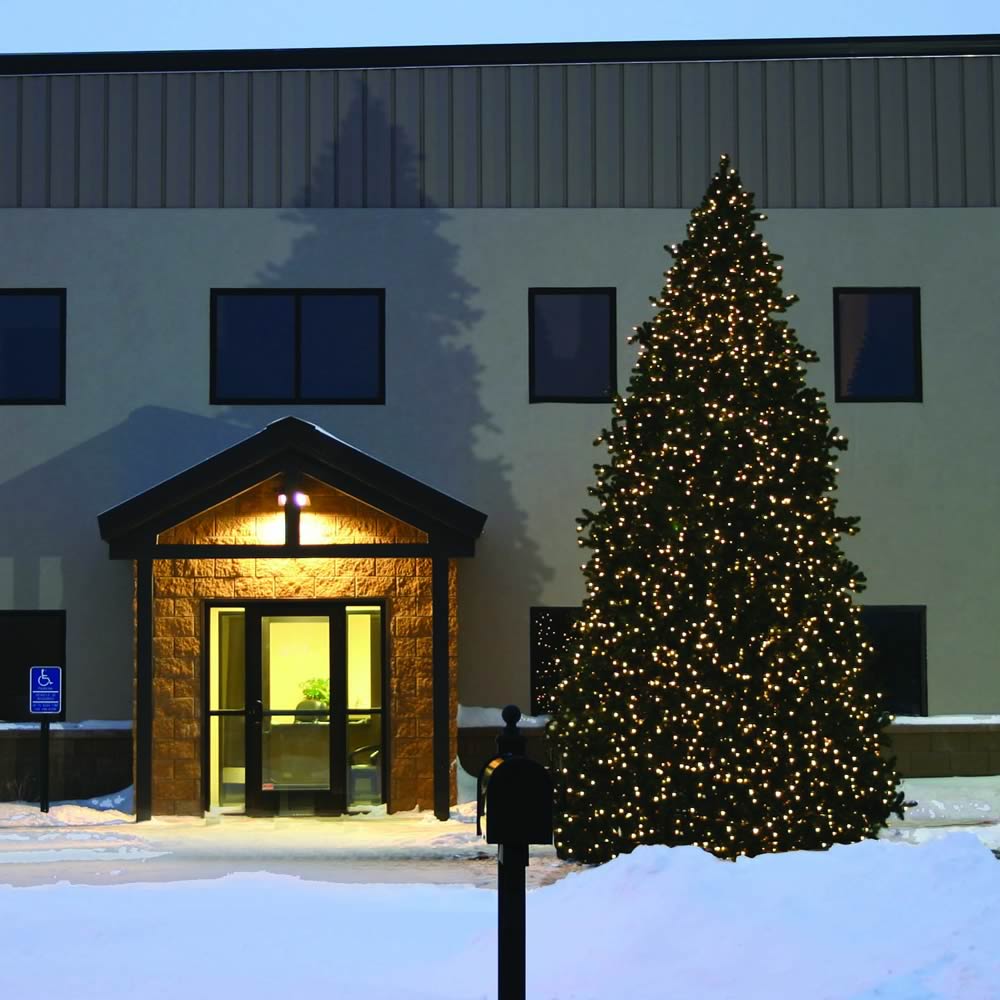 Types of Outdoor Christmas Trees
We feature a wide range of artificial Christmas trees that are suitable for outdoor use. From small trees that can flank a doorway to this grand 23.5 foot Grand Teton Christmas tree, there is something for every home and every budget. We even have small solar-powered pathway trees that can be used to line a driveway or guide guest up your front walkway.
Benefits of Outdoor Artificial Christmas Trees
May of these trees come pre-lit with outdoor rated Christmas lights. Once they are assembled, simply plug them into an outdoor extension cord and they will illuminate your yard throughout the evening. The PVC branches are designed with the elements in mind and can stand up to all the natural elements, including rain and snow.
These maintenance-free trees simply get taken down after the holidays and stored away until next winter. Invest once and enjoy these trees for many more years to come. This is a great benefit for everyone who likes to add a few new decorations every year. Before you know it you will have a fantastic collection of outdoor Christmas decor.
Decorations for Outdoor Artificial Christmas Trees
Outdoor Christmas trees can be decorated in all the same ways as indoor trees, as long as you choose outdoor rated ornaments. Fortunately, we have a wide selection of outdoor Christmas ornaments that are ideal for decorating these beautiful trees. Finish off the rest of your outdoor Christmas decorations with some of these great products. If you happen to be selling your home right now, decorating it for the holidays is a great way to enhance curb appeal and attract buyers. They will be able to picture what the holidays would be like in your home.