Are you interested in transforming your deck or patio into the ultimate outdoor man cave? Doing so is easier than you may think, especially with the help of this grill, cooler, seating area, and fire table. These 5 iems are just what you need in order to create a guy's dream back yard, all in time for the holidays.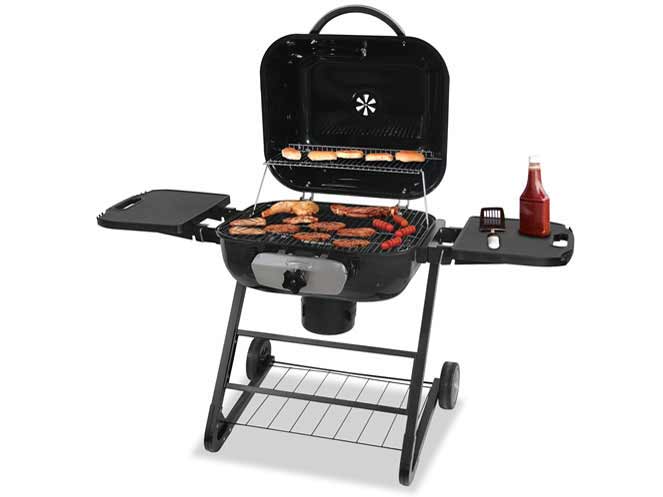 1. Uniflame Deluxe Outdoor Grill
Every guy loves to fire up a grill and throw on some hot dogs and hamburgers. This back-yard essential is the perfect place to start building your outdoor man cave. Place it on the deck or patio, a safe distance away from the home itself, and pair it with a propane tank, which are readily available at gas stations.

2. Well Traveled Living Fire Table Bar Set
Once you have grilled out you need a place to eat that amazing cuisine. This Well Traveled Living fire table bar set is just that. This set includes an elevated table with a center that lifts off to reveal a concealed fire pit. The propane tank can be stored beneath the table in an included compartment. Four comfortable stools surround the table, offering a place for your friends and family to gather around as you are grilling out.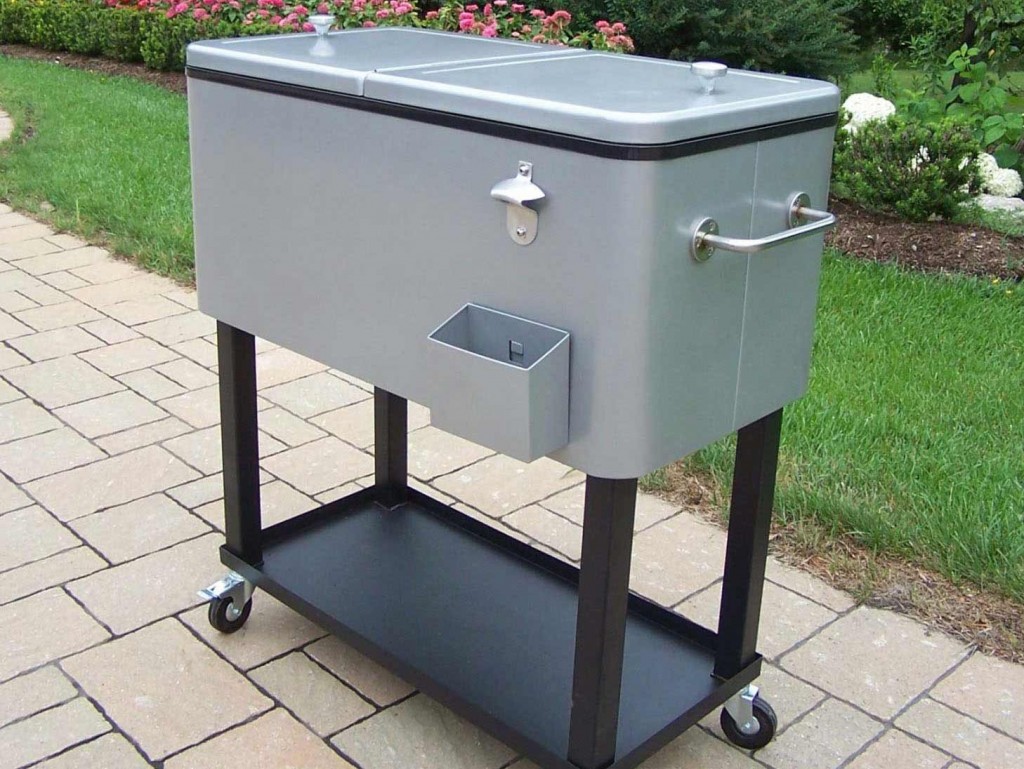 3. Oakland Living Metallic Patio Cooler
You are going to want something cold to drink when you serve up that delicious grilled food. This huge cooler comes complete with a bottle opener right on the side. The handle and locking wheels make it easy to move around your space while the hinged lids offer convenient access to ice cold beverages.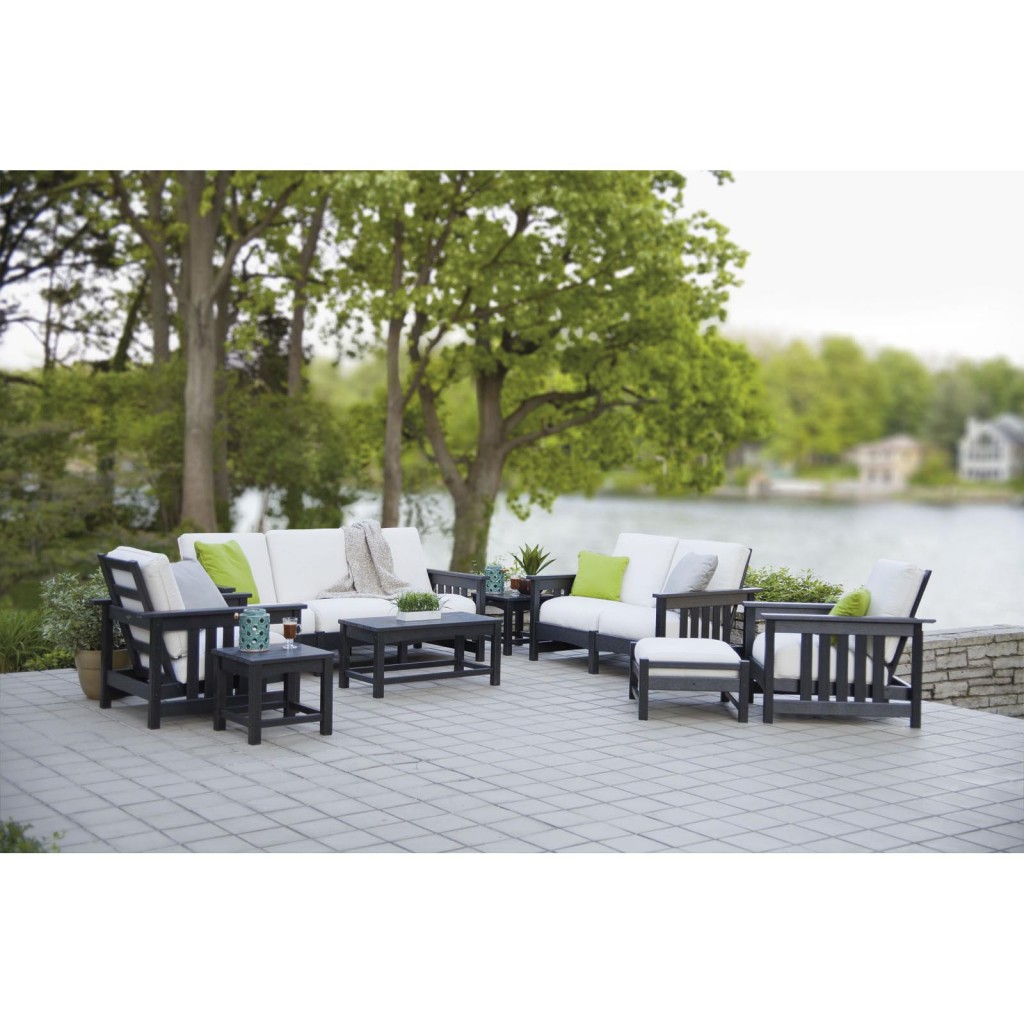 4. Polywood Mission 8 Piece Black Deep Seating
Outdoor spaces are used far more often when they offer comfortable seating in which to lounge in. This beautiful set by Polywood is a fantastic option because it includes so many different pieces, all of which can be arranged in many different ways and used throughout your outdoor space. the included tables offer up the ideal place to rest small plates of food and beverages.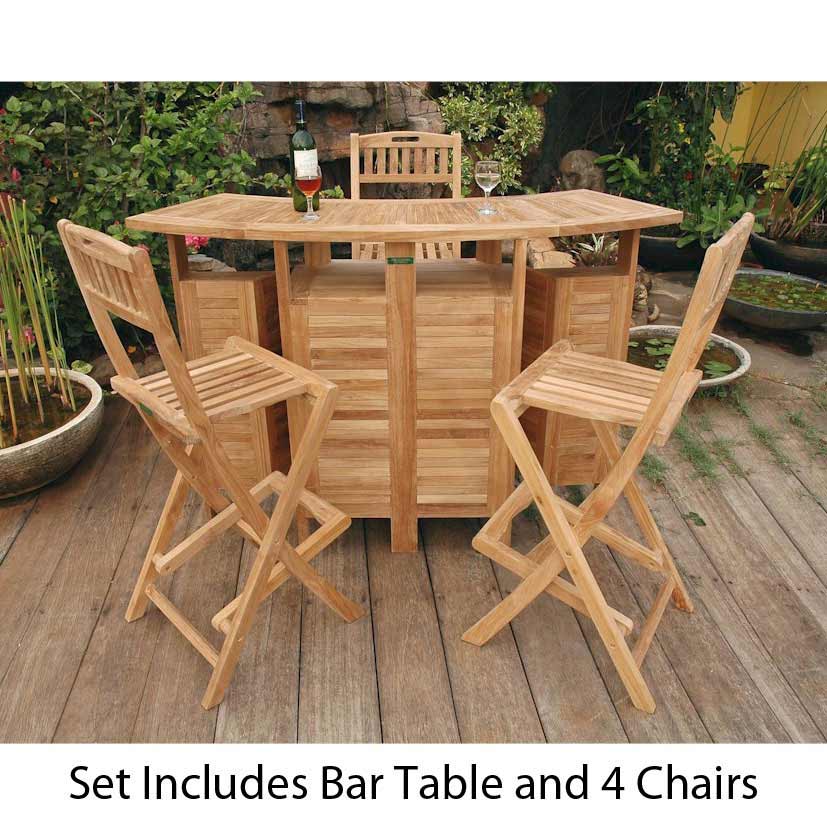 5. Anderson Teak Bar Set
Serve your guests in style with the addition of the Anderson Teak Bar Set. This beautiful solid wood bar set gives you a place to store glasses, coasters, and bottles. It also features two bar stools on which your guests can sit as they are visiting with you.
Use these items separately or together to create a man cave anyone would be proud of.