Southwestern desert style is identified by the presence of a ton of cacti. Show your love for this region, whether you live there or not, with our beautiful artificial cactus arrangements. From small and simple to large and eye-catching, we offer a wide assortment of artificial cacti for you to choose from. Let's show you a couple of our favorites so you can see for yourself how beautiful these textural artificial plants can be.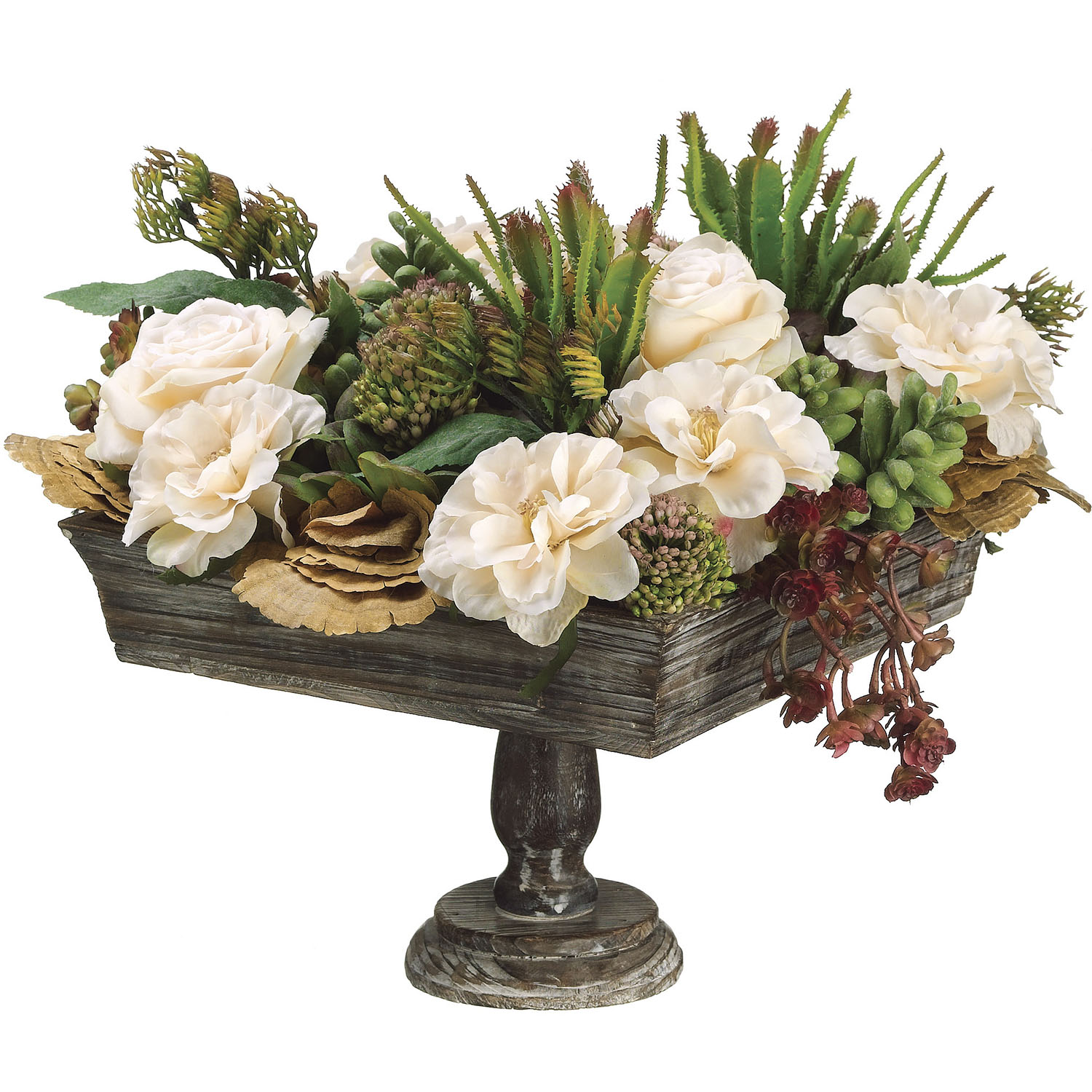 Artificial Cactus Arrangement
This is just one example of how beautiful an artificial cactus arrangement can be. This particular arrangement stands 13 inches tall and 16 inches wide. Elevated by a wooden planter, this artificial arrangement combines roses, cacti, mushrooms, and ageratum in a spectacular fashion. The artificial rose petals soften up thee hard and aggressive style of the cacti perfectly. The added color and texture offered by the mushrooms finish off this arrangement perfectly. Imagine how beautiful this cacti arrangement would be in the center of a large kitchen island, dining room table, or entryway console.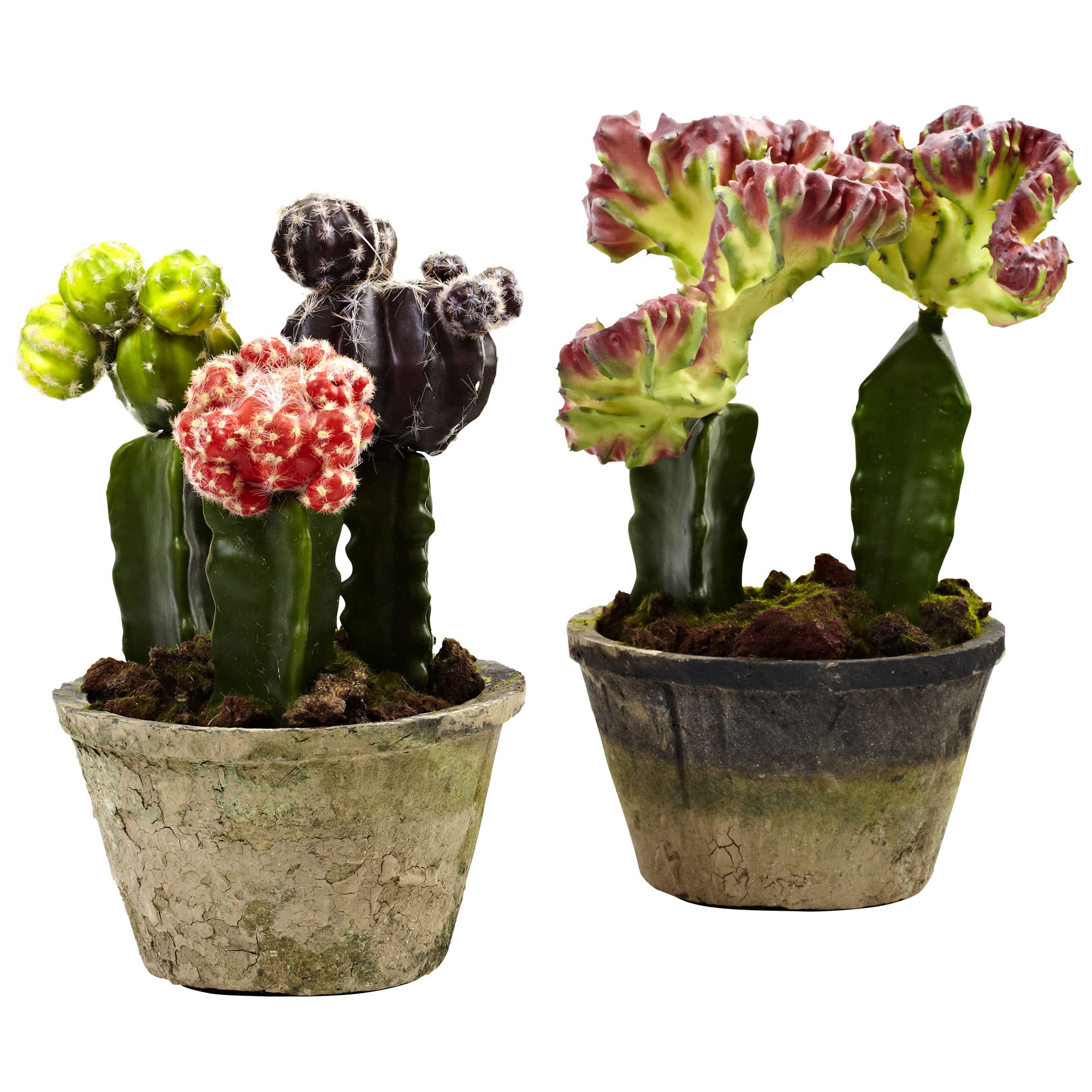 Small But Stylish
When you think of cacti, most people thing of prickly green plants. What most people don't know is that these desert-loving plants often feature bright and beautiful blooms. The natural color profiles of cacti has been recreated in this gorgeous synthetic version. Made of polyester silk, this duo stands just under a foot tall and offers up vibrant hues not often seen in artificial cactus arrangements.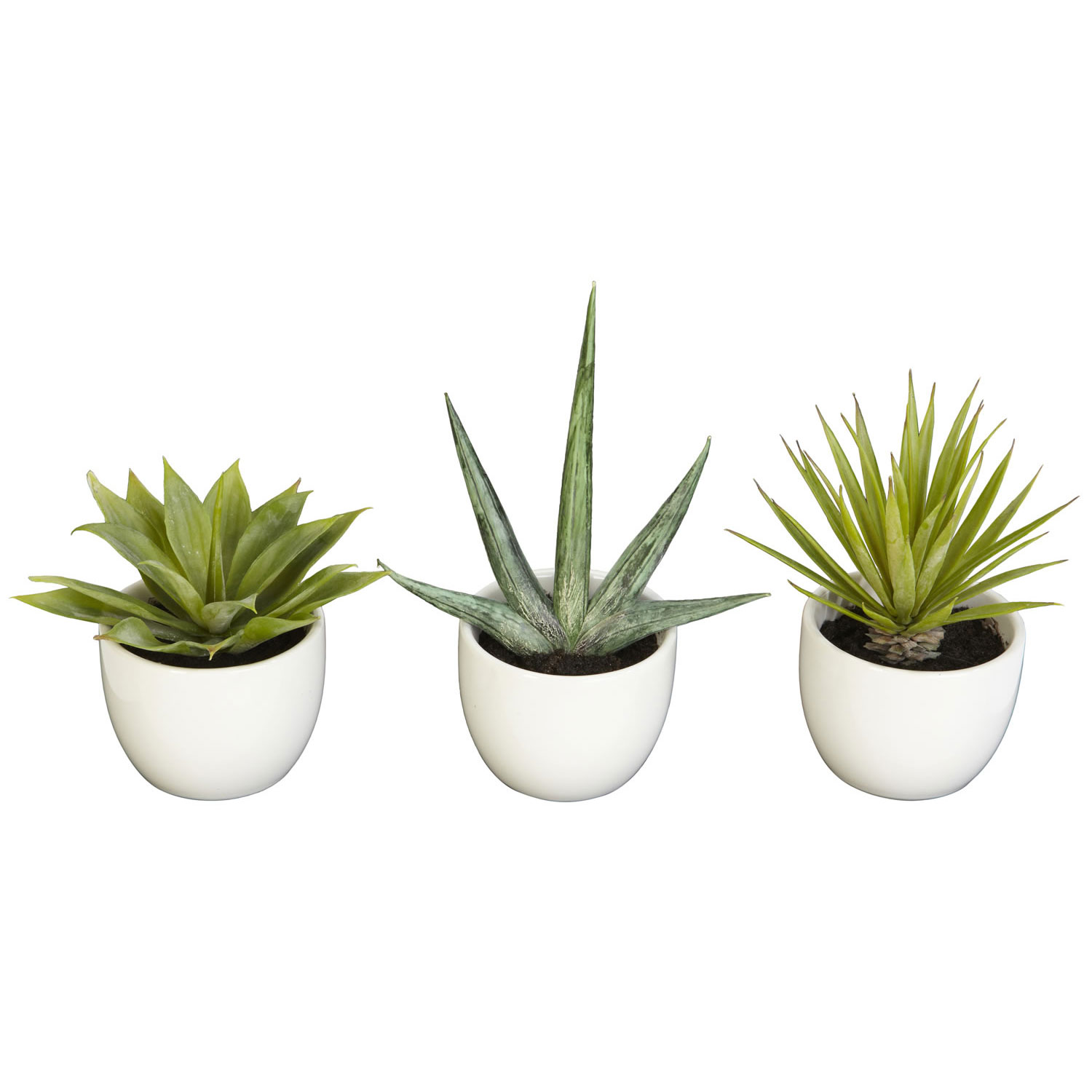 Choosing Your Cacti
If you have fallen in love with these artificial cactus arrangements, you are going to love our full collection. We have everything from tall saguaro to tiny little potted cacti such as these, and everything in between. Browse the assortment for yourself, thinking about where in your home you would like to feature these plants. Choose cacti that are sized appropriately for the space and which enhance the style of the room. If you already have a vessel or pot that you know you want to feature, purchase an assortment of our cacti stems and create a custom arrangement all your own. Do you feature cacti in your home? If so, share it with us on our Facebook page.