Do you love clean modern lines and spending time outdoors? If so, you are going to fall in love with the amazing outdoor furniture selections by Compamia. We are now proud to carry this collection of commercial outdoor furniture. The dining chairs, chaise lounges, coffee tables, tables, and furniture sets that are part of this collection will help you create stunning outdoor spaces for your business.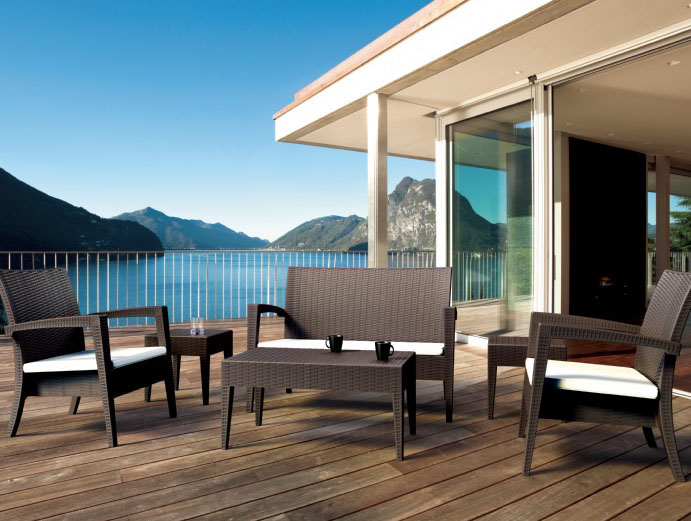 About Compamia
Located in Miami, Florida, Compamia really has their finger on the pulse of current design and style trends. Their modern, eye-catching furniture has been used by trendy restaurants, hotels, and retailers all over the city and nationwide.
This furniture may be designed for commercial spaced but it would be a lovely addition to residence as well. If you want top-quality furniture that is built to last, look no further than Compamia.
Hotels
Make your outdoor spaces every bit as inviting for guests as your indoor spaces. Large seating areas will help maximize your views and improve the guest experience. Choose a combination of casual seating and dining chairs to provide the most versatility. With so many finishes and cushion options available, it is easy to choose pieces that work with your hotel's color scheme.
Restaurants
Expand the number of customers you can seat by adding an outdoor dining space. The commercial dining tables and chairs created by Compamia hold up to outdoor use without forcing you to sacrifice style. Mix and match chairs and tables until you create a look that reflects the personality of your restaurant perfectly.
Retail
Give your customers the perfect place to sit and relax while waiting on loved ones when you add any of our chairs or sofas to your store. This commercial-grade furniture is perfect for dressing rooms, lounges, and entryways.