If you live in the south, you know the beauty of seeing a magnolia tree in full bloom. These deciduous trees produce showy flowers, most commonly a soft white color. These trees also produce large leaves that are a rich green on the top and a light brown or brownish-green underneath. These southern staples come in many different varieties, the most common of which are Magnolia grandiflora and Magnolia virginiana (Sweet Bay Magnolia).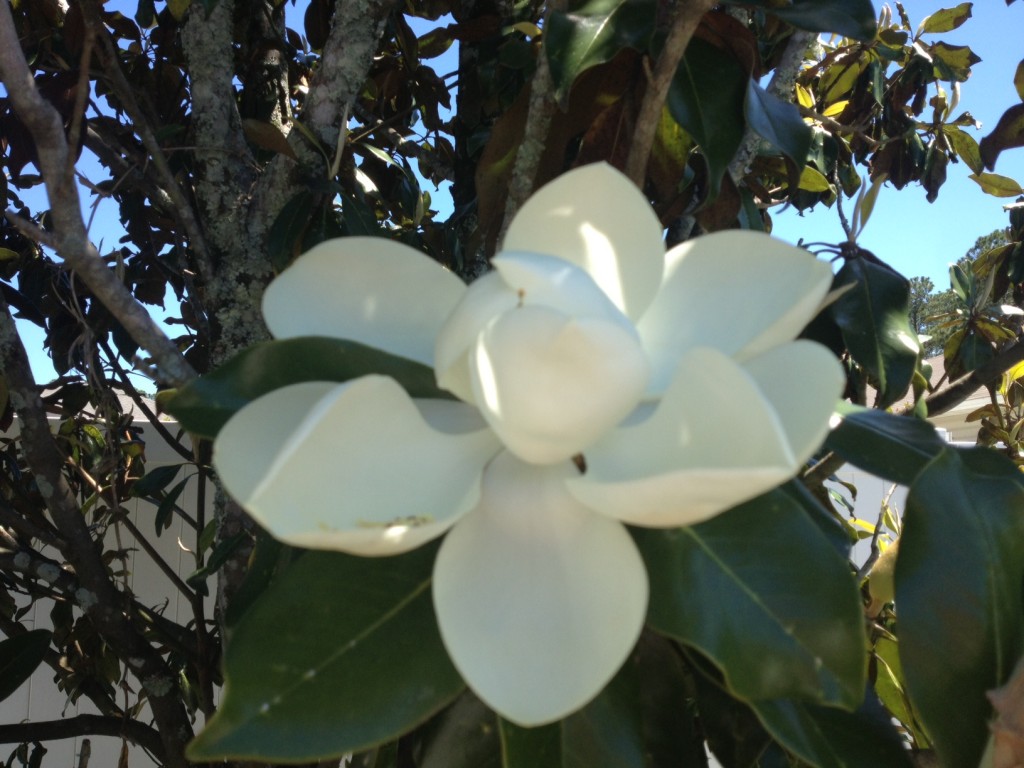 Magnolia grandiflora
The grandifloras are large trees that are capable of measuring between 60 and 80 feet tall when they are fully matured. Because of this, they should not be used for residential properties. They will take up too much real estate and the root system is capable of damaging any concrete within the vicinity of the three.
Sweet Bay
The sweet bay variety is much more common in a residential setting. Like the grandiflora, it produces large white flowers; it just does so at a much smaller size. This variety matures to reach a height of 10 to 20 feet. If you plant this variety while it is still young, make sure to allow plenty of space for it to mature, because it is often just as wide as it is tall.
Artificial Magnolias
If you love this iconic blossom, you can use it in artificial varieties to decorate your home. Nothing says late spring like an artificial magnolia wreath hung on your front door. Inside, you can always use a few stems in a cylindrical vase for a clean and modern look.