Don't settle for uncomfortable thin plastic outdoor furniture when designing your outdoor living room. Creating an outdoor living room the whole family will enjoy is all about comfort and quality patio furniture makes all the difference. Today, we will show you how to achieve a gorgeous outdoor living room with proper planning.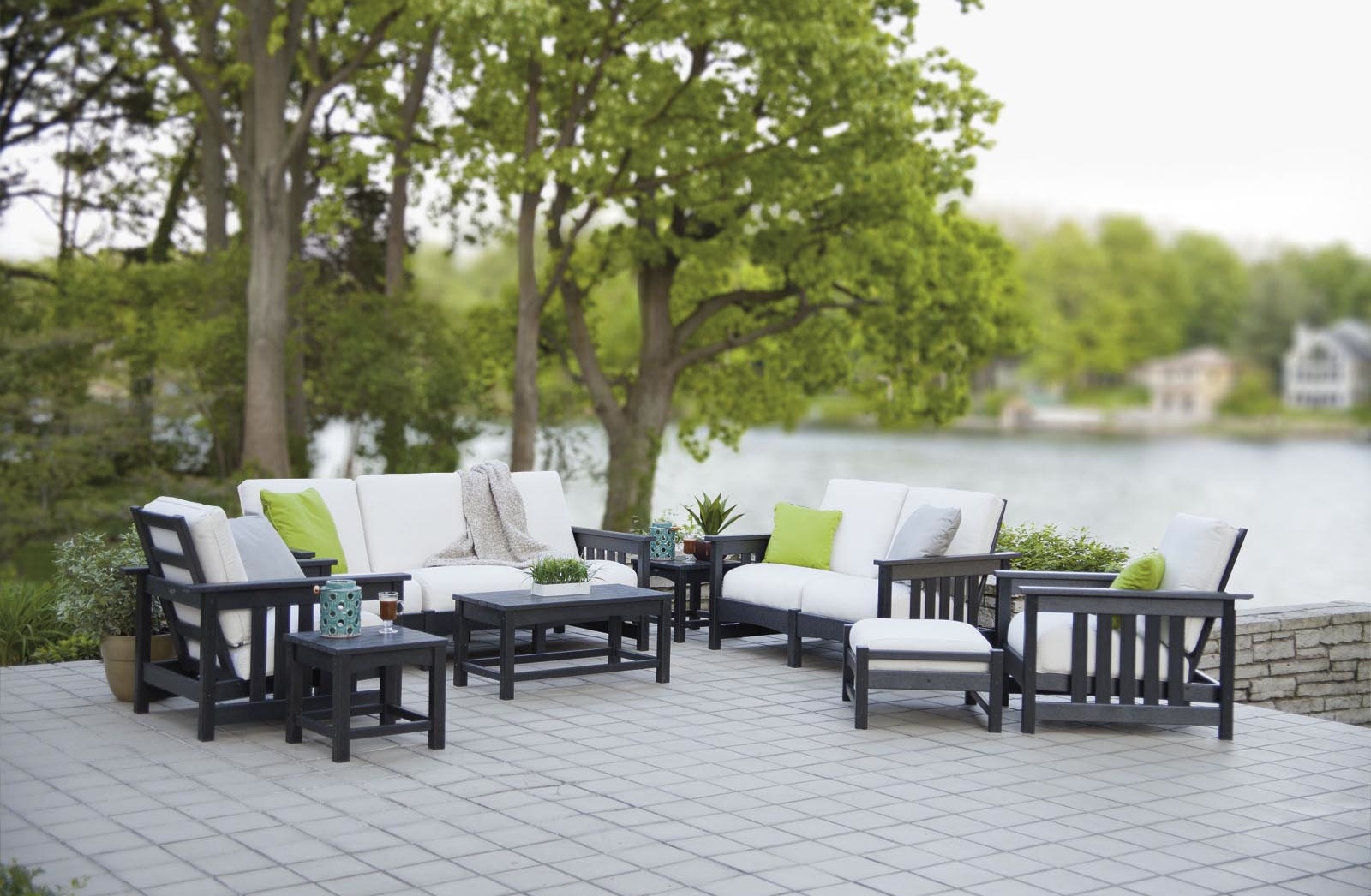 Add Enough Seating for Everyone
Before you can decide on what furniture  you want to place in your outdoor living room, you must first decide how many people are going to be using your space on a regular basis. You want to make sure that you have enough seating for at least all the people in your immediate family and possibly for your most frequent guests as well.
So what if your porch is not big enough for all that seating? Start with some large furniture and then add extra ottomans with cushions that can be pulled up for seating when you need them and used as coffee tables other times.
Position Accent Tables

Accent tables are an essential part to any living room design. Not only do they give you a place to showcase your favorite potted plants and home decor items, but they also give you a convenient place to rest a drink, book, or plate. Ideally, every seat will have a table within easy reach.

Add Pops of Color

If you want an outdoor living room that will look stylish year after year, start with neutral furniture cushions and then layer on color with trendy pillows. The neutral cushions will stand up to the test of time while the less expensive pillows can allow you to showcase your favorite color of the season.

Position Furniture Towards the View
One of the most important things that you can do when designing an outdoor living room is making sure that you position your furniture towards the view. If you have a neighbor's house right behind yours, position the furniture to face your home so the whole space seems more intimate. If your yard faces a lake, ocean, pool, or woodlands area, you may want to position the furniture to look in that direction. When you use these tips to design your space, you are sure to get the results you wants. Be sure to share your finished photos with us.
For More Great Ideas, Check Out Our Pinterest Board