Boldly reflect your personal style by choosing the console table that speaks to you. These tall, narrow tables are available in virtually every style, making it easy to find the one that would look perfect in your home. Not sure how to use a console table? Not to worry. We are going to share with your our five favorite ways to decorate with console tables.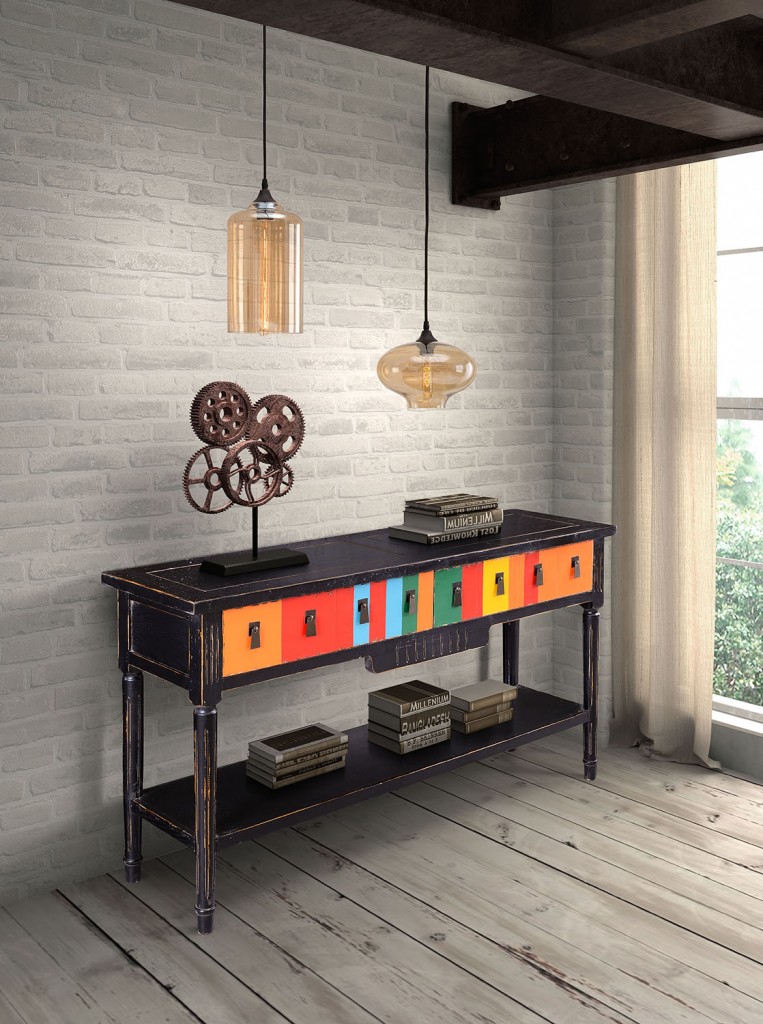 1. To Create a Fantastic Foyer
Console tables are one of the most common pieces of furniture to find in a foyer, no matter how big or small. these tables are available in a wide range of sizes, making it easy to find one that will fit perfectly right in front of your front door. Console tables push right up against the wall, making them easy to walk past, yet large enough to support a lamp and a catch-all tray. Your foyer gives guests a first impression of your home; why not make it spectacular.
2. To Create a Drop Zone
Homes often have two points of entry; the main foyer inside the front door and a second are right inside of the door to the garage. This second area is more hidden from guests and the ideal place to create a drop zone that is functional for the whole family. Start with a console table pushed up against the wall. Add a catch all tray and a small lamp to the table. On the wall above the table, hang a series of baskets for homework, mail, newspapers, and anything else that seems to pile up.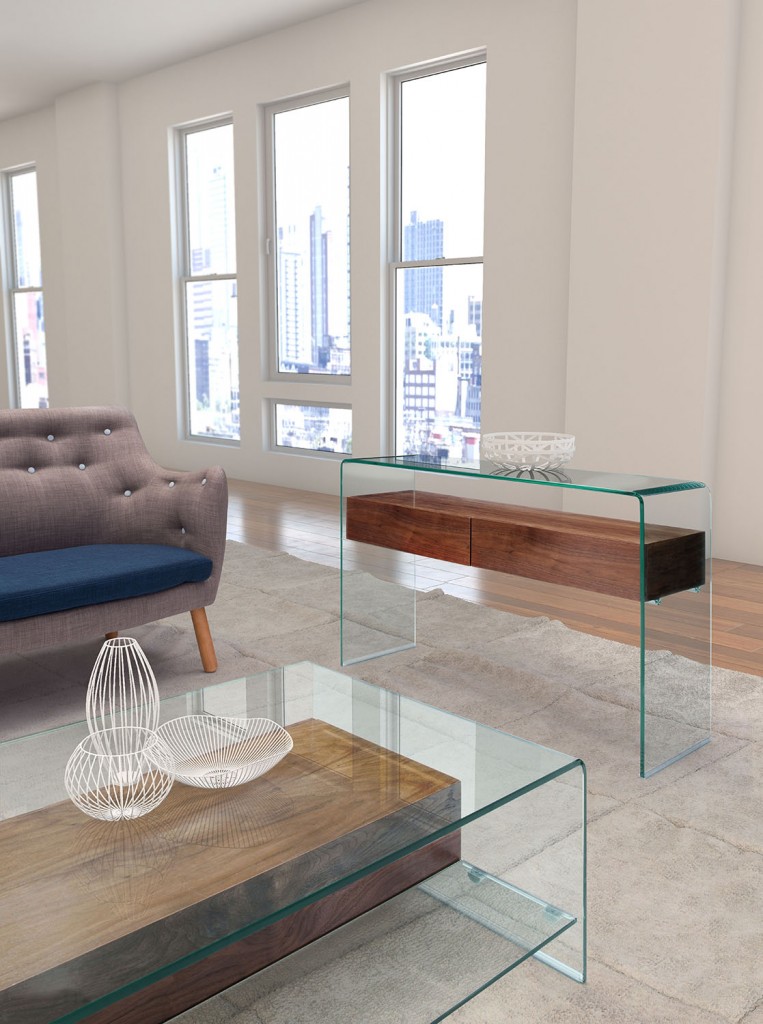 3. Behind a Sofa or Loveseat
Console tables can also be referred to as sofa tables because of their functional use when placed behind a sofa. Not only do they conceal the uglier back of a couch that is placed in the center of a room, but they also prove a place to display lamps, accessories, and more. When choosing those accessories, consider a basket or box designated to contain remotes and all the other items that seem to get misplaced in the living room.
4. Transform it Into a Vanity
Give yourself a designated place to get ready in the morning by turning a console table into a beautiful vanity. Hang a gorgeous mirror above it and stock the top with all your favorite cosmetics. Mason and apothecary jars make great brush holders while trays and drawers provide designated storage for eye shadows, lip glosses, mascaras, and more. Choose a table with drawers for additional storage options.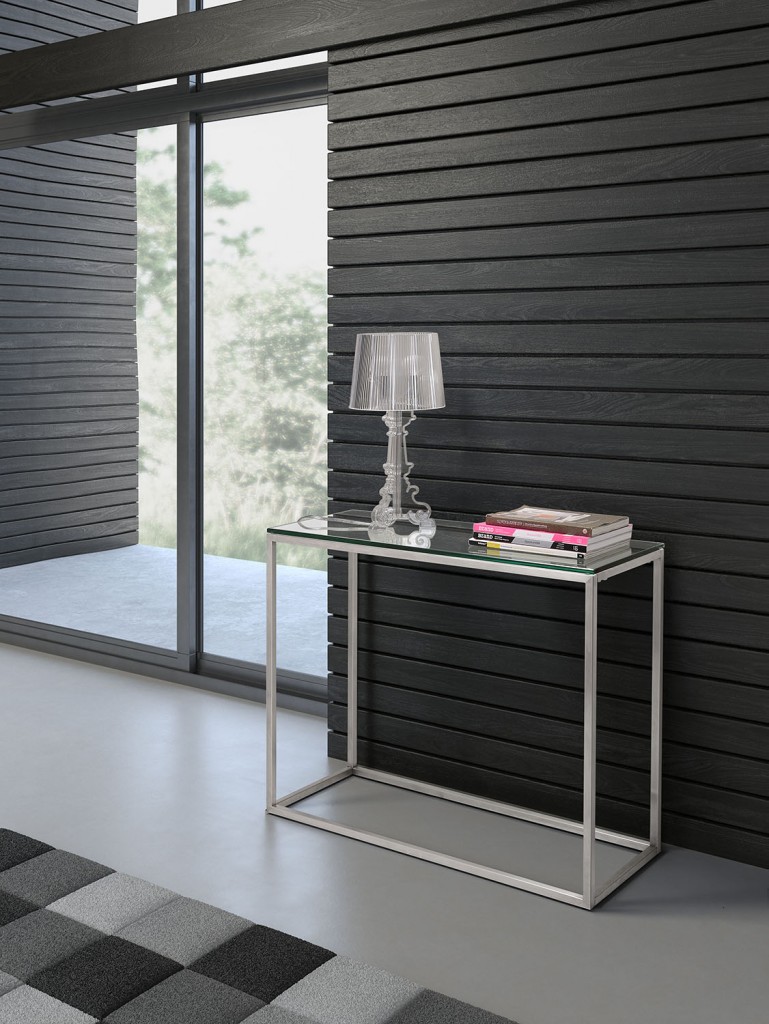 5. To Anchor a Seating Area
A Console table fits snuggly between two windows or on a long, boring wall. Place to chairs, angled towards one another, in front of the table and you will have the perfect place to set a cup of coffee, a stack of books, or anything else you like to have close at hand. This use looks fantastic in a bay window or off to the side of a living room.