The decision to purchase an artificial Christmas tree can be overwhelming. With so many different options available, where do you start? These five simple questions will help you narrow down what you are looking for until you have found the perfect tree for your home or office. If you are shopping our site, you can actually filter your search using these factors. Start by going to our Christmas trees page. One the left hand side you will see filters that allow you to narrow the scope of the results until you find just what you are looking for.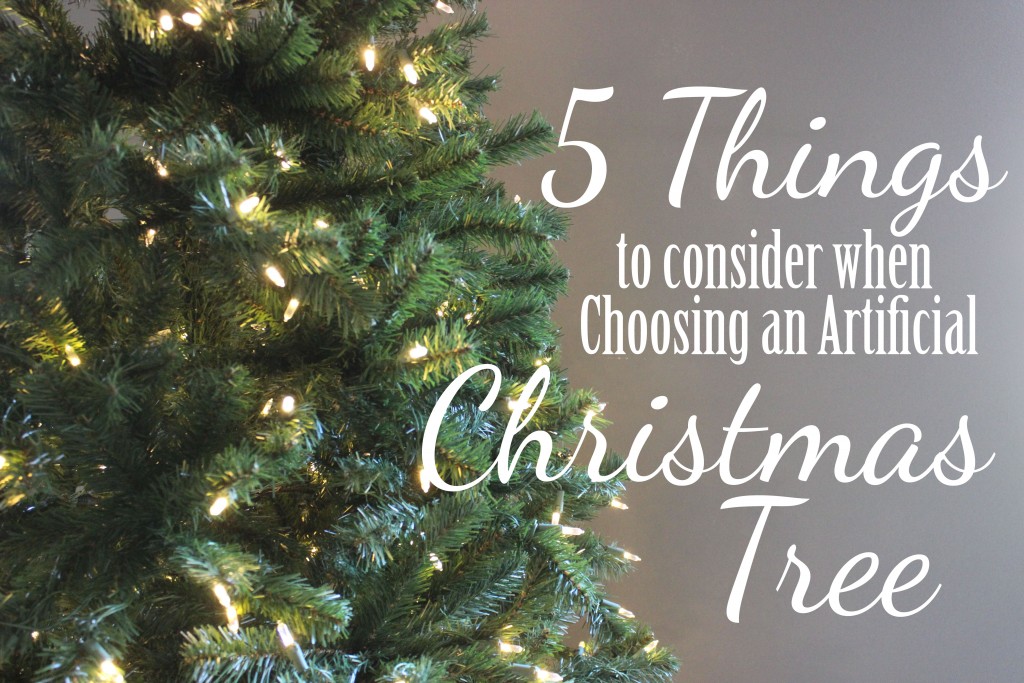 5 Questions to Answer when Choosing an Artificial Christmas Tree
1. How Tall and Wide Can the Tree Be?
The first step is to decide where you are going to place the artificial Christmas tree. How tall of a tree can fit in that space? Keep in mind the height of your tree topper as well. One you have determined the height of the tree, consider how wide you would like the tree to be. Narrow your search by each of these measurements.
2. Would You Prefer Pre-Lit or Unlit?
This is one of the biggest decisions when choosing an artificial Christmas tree. There are benefits to both. Unlit trees give you the freedom of choosing the lights of your choice and determining how many lights are on the tree. Pre-lit trees, on the other hand, take a major step out of the set-up process. No longer will you have to spend a half hour carefully wrapping your trees with strand upon strand of lights.
3. What Color Lights Would You Like the Tree to Have?
There are four primary options when it comes to what light color you would like to have. White, clear, and multi-colored are the most common. Some trees do offer the added convenience of dual colored LED lights that switch from white to multi-colored with the press of a foot switch.
4. What Type of Tree Appeals to You?
Are you a fan of a classic pine or are you more partial to a nice, full spruce? Perhaps colored tinsel trees are your favorite. Look at the various options and decide which type of tree is your favorite. If you can't pick just one, narrow your search down to a couple of your favorites.
5. How much do you want to spend?
This may seem like an obvious question, but everyone has a different budget. Think about what your is and check all the boxes that fall within that range. This will filter Trees that are too expensive or inexpensive from your results.