Have you always wondered how to get a designer-looking room in your back yard, without hiring a professional designer? It all starts with having a clear plan for the space and then filling the space with these 5 key elements. Use these tips and tricks to get the best outdoor room you can imagine in your space.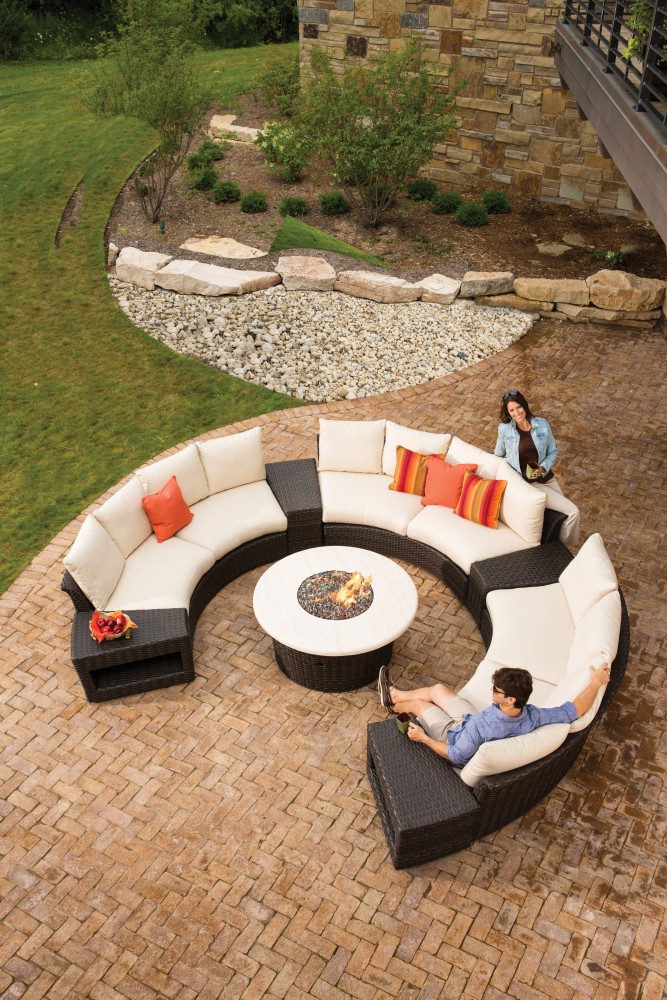 1. Comfortable Seating
This one seems obvious enough but we truly cannot express the importance of comfortable seating…in any room of the home. Outdoor furniture has come a long way in recent years. New, durable materials make it possible for us to have elegant outdoor furniture with plush seat cushions, very similar to that which you use indoors. There are a few things to take into consideration when choosing your outdoor furniture:
How many people do you need to accommodate?
What is the design style of your home?
What colors will coordinate well with your exterior home color and existing surroundings?
2. Temperature Control
It doesn't matter how comfortable your sating is, if it is too hot or too cold, you simply won't use your outdoor space. Fortunately, there are things that you can add to your deck to help regulate temperature and create the ideal outdoor climate for entertaining. When all else fails and summer is at its hottest, rely on patio coolers to provide ice-cold beverages to you and your guests.
Outdoor Heaters
Cantilever Patio Umbrellas
Pergolas
3. Clearly Defined Use
The most inviting outdoor rooms are those that have a clearly defined use and one that is desired by the family. Think about how you would be most likely to use your outdoor space. Do you need an outdoor dining room, an outdoor living room, or a special man cave complete with bar and grill? Make sure that the furniture you choose and the accessories you add help to serve that purpose.
4. Plenty of Plants
Outdoor rooms are intended to be a transitional space between the home and the yard. Help blend those two areas seamlessly by adding plenty of potted and hanging plants. Plants are the perfect accessories for outdoor rooms but if you are apprehensive because you don't have a teen thumb, artificial outdoor plants make a great alternative. They look just like the real thing but don't require any of the upkeep.
5. Various Forms of Lighting
Make your outdoor room a safe and enjoyable place to be after dark with the addition of various forms of outdoor lighting. From small solar powered lights that illuminate steps to decorative lanterns hanging above a dining table, we have everything you need to enjoy your deck after dark.