We talk about designing decks and patios all the time but we don't often talk about the sunroom. A sunroom is typically a room positioned in the back or side of the house that is enclosed but which offers many views of the outdoors. The walls of these rooms are typically lined up with windows but the furniture within it is still protected from the elements.
Sunrooms are extremely popular, especially in Southern regions where the weather is good. Make the most of your sunroom by designing it to function in a way that enhances your outdoor experience.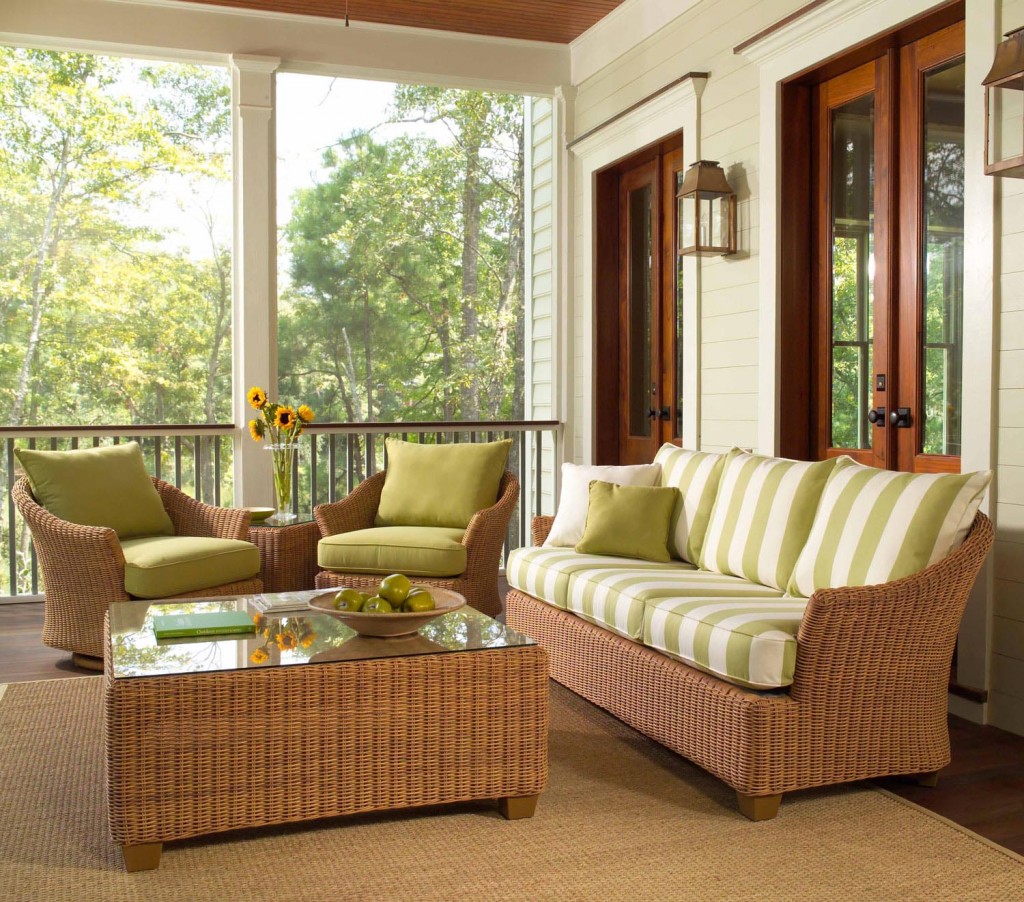 Tip 1: Position Furniture with the View in Mind
Placing furniture properly can make or break the success of a room. As you are positioning your furniture, do so that each person gets a great view of the outdoors. Consider a U-shape that allows your friends and family to interact without blocking the view.
Tip 2: Control the Climate
Sometimes sunrooms are part of the home's existing heating and cooling system and other times they are not, especially if they were added after the initial construction of the house. If your is not climate controlled you can do that by adding an indoor infrared heater or a wall mounted fireplace. Both are great options and extend the number of months that you can use the sunroom.
Tip 3: Use Transitional Furniture with Cushions
Sunrooms offer a really unique opportunity because outdoor furniture looks great in them but they remain protected from the elements. Consider purchasing a really nice set of wicker or wood furniture that has been outfitted with plush cushions for added comfort. Add a couple of toss pillows in coordinating fabrics and perhaps a throw blanket draped over the arm or back of the chair.