One of the best things about fall and winter is heading out into the crisp cool air and gathering around a warm fire pit. Not only is it a chance for the whole family to get together and visit, but it is also a great way to extend the number of months that you can enjoy your deck or patio. When you choose a wood-burning fire pit you also get the added benefit of that great wood burning scent and crackle. The fire pit that we are featuring today is not just affordable, it also serves three distinct functions.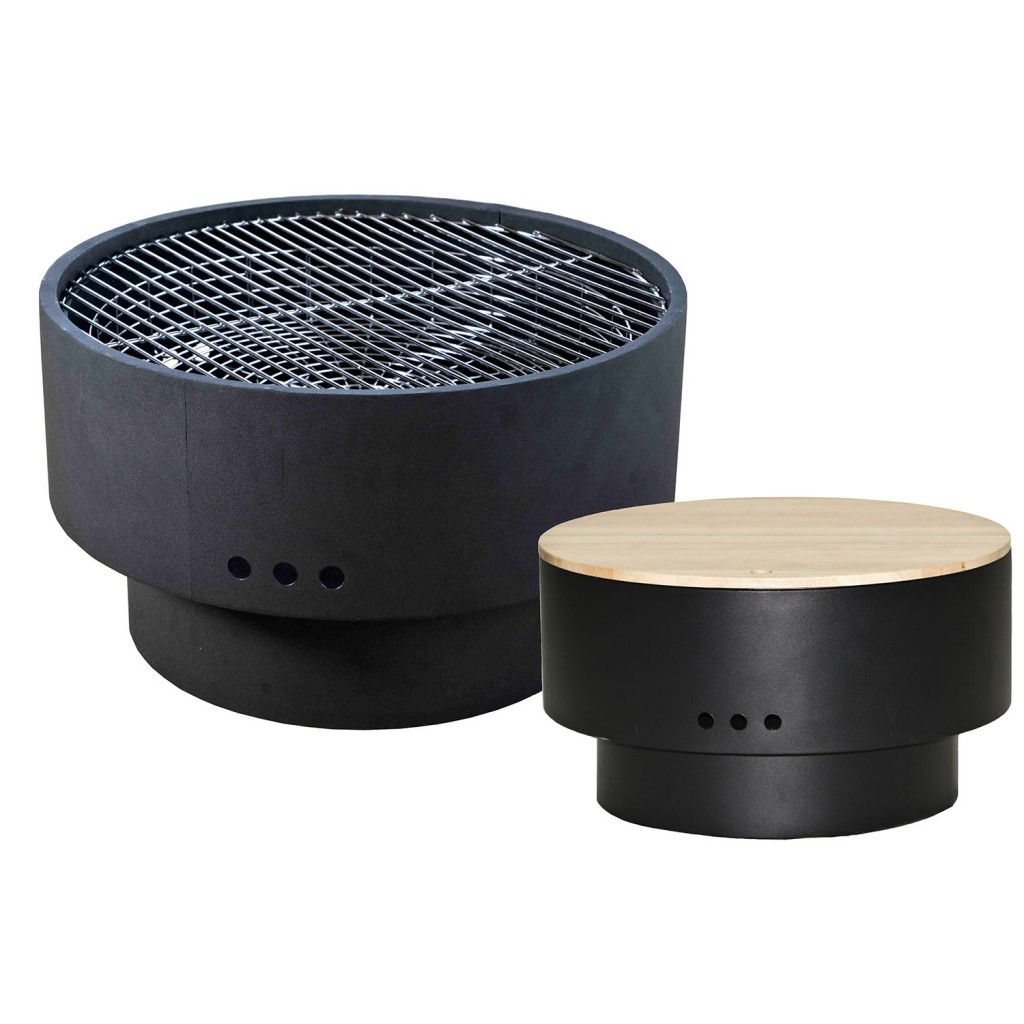 Once summer is on the horizon, fire pits get a lot less use, especially if you live in a hot climate. Fire-Sense has thought of everything with the design of the Solid Base Revolver Fire Pit because it also comes with a beautiful wood tabletop that fits on top of the fire pit and converts it into a stylish end table.
Place it between a pair of comfortable patio chairs for everyday use and simply lift off the cover and load it up with firewood when you are ready to warm things up. The sleek black base conceals the fire pit when it is being used as a table and coordinates perfectly with nearly any type of outdoor furniture.
As a third and final bonus feature, this fire pit includes a grill top to turn it into a backyard barbecue.  Whether you want to roast smores with the family or grill up some hot dogs, this fire pit lets you do it. With so many features, this is a great multi-purpose fire pit to add to your back yard.