Houseplants are commonly used to bring the outdoors into transitional spaces such as foyers, sunrooms and living rooms but they aren't always a first thought for other rooms in your home. If you have a space in your home that feels as though it is missing a layer of color, texture, or life, consider using an artificial plant to liven up the space. This week, we had one customer that did just that and we can't wait to share it with you.
How to Liven Up a Corner With Artificial Plants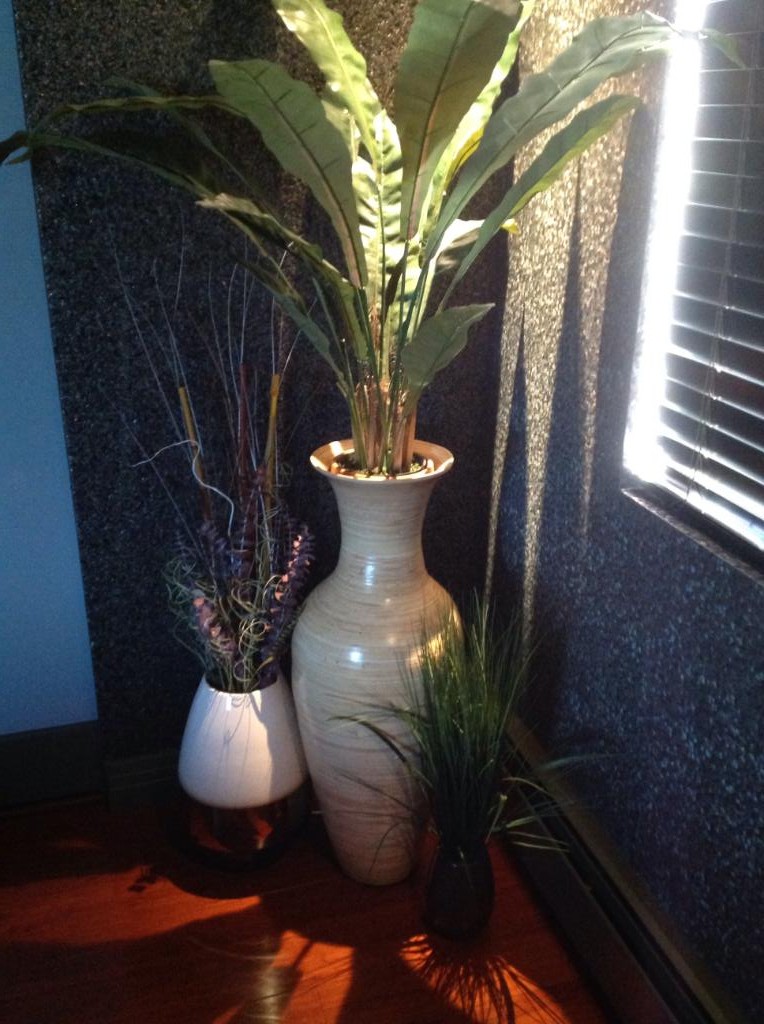 Choose Artificial Plants
Before you can start your arrangement you have to first choose your plants. Think about the overall design aesthetic of your room and choose an assortment of plants that fit within that design style. This couple chose an assortment of grasses and palms to give the corner a tropical flair. Here are a few things to consider when selecting your plants
Purchase three different sizes (small, medium and large)
Un-potted plants allow you to choose the planter of your choice
Choose a mixture of colors and textures
Place Them in Decorative Planters
Un-potted plants and plants that are only housed in black holders can be spruced up and integrated into your decor with decorative planters. The height of a planter can also be used to elevate an otherwise short plant. In this instance, the Bird of Paradise is placed inside a tall vase, elevating the 3.5-foot plant even more. The grasses, on the other hand, are housed in a small vase and kept to their original height.
Mix colors, textures, and shapes for visual interest
Choose planters of varying heights and widths
Choose planters that coordinate with your overall design aesthetic
Arrange Them By Size
Once you have chosen all of your plants and planters, it is time to arrange them. Try placing the grades of the plants in the corner. In front of it, start layering shorter plants. If you don't have a trio of plants such as is depicted here, get the same effect by placing a low basket or candle in front of an artificial plant.
Share Your Space
We could not be happier that this customer shared their photo with us. If you have used any of our artificial plants in or around your home, feel free to write a review on our website. Your photo may be featured in a future blog.