If your home is like mine, the front of your home features a large garage bay that adds nothing but straight lines and a complete lack of style to the front of your home. Today, we are going to talk about how you can soften the look of your garage with the addition of artificial plants in a variety of shapes and sizes. The home pictured below is a great example of how you can turn an otherwise boring entry into a true showstopper.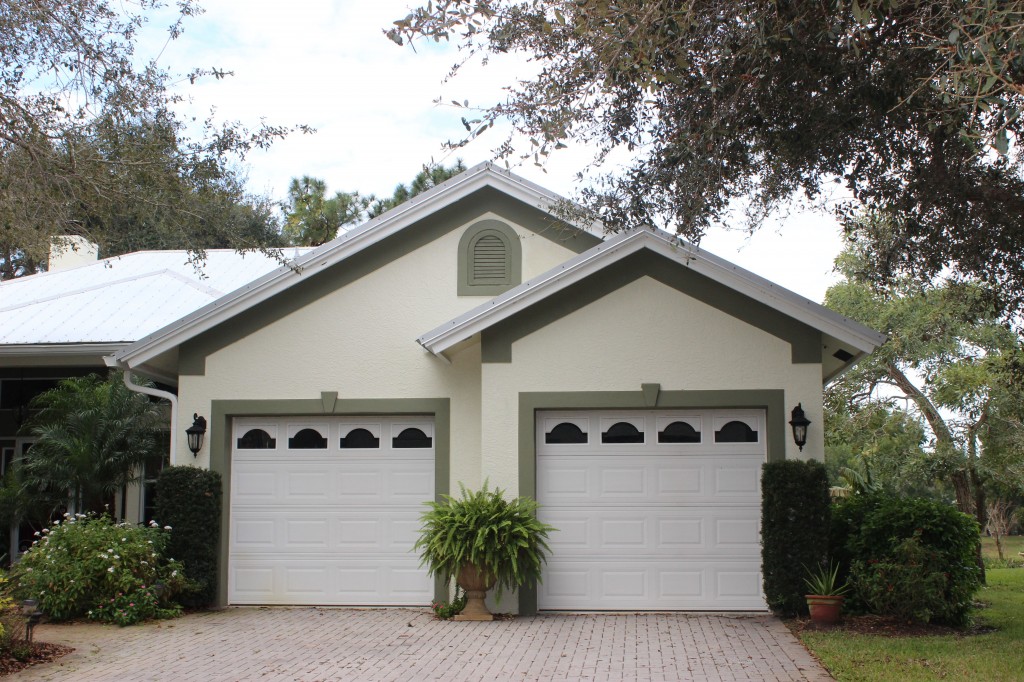 Artificial Hedges
This home started with a pair of artificial hedges that are positioned to the left and the right of the garage doors. These hedges don't just add greenery to the front of the home, but they also add some vertical interest to the landscaping. Because these hedges are small, yet narrow, they are able to soften the corners of the house while still allowing cars to enter and exit the garage without obstruction. The benefit of using artificial hedges in a scenario such as this is that you don't have to worry about having soil located on your driveway and you never have to worry about keeping them tightly trimmed to fit into the space provided. Once you have these artificial in place, you can forget about upkeep because they will always be completely uniform in size and shape.
A Fern and Urn
Beautiful urns are a great way to infuse some personality in your landscape. Choose your favorite large urn, making sure that it does measure wider than the space between your two garage bays. Once you know the height and width of your urn, go ahead and select a beautiful artificial fern to place inside of it. Because artificial ferns don't require sunlight or water, they are perfect for high-traffic areas such as this that are otherwise difficult to maintain.
Blending it In
Once you have placed all your artificial plants around your garage, go ahead and blend in these items with your natural landscaping. You can do this by placing a small potted plant to the side of the hedges or by placing an artificial hedge in front of a natural plant. Once you are done you will have a beautifully landscaped garage area that is a true "welcome home."