A big, wrap-around front porch just isn't complete without a fantastic porch swing. Get this iconic piece of southern outdoor furniture and your front porch will quickly become your favorite outdoor room. Porch swings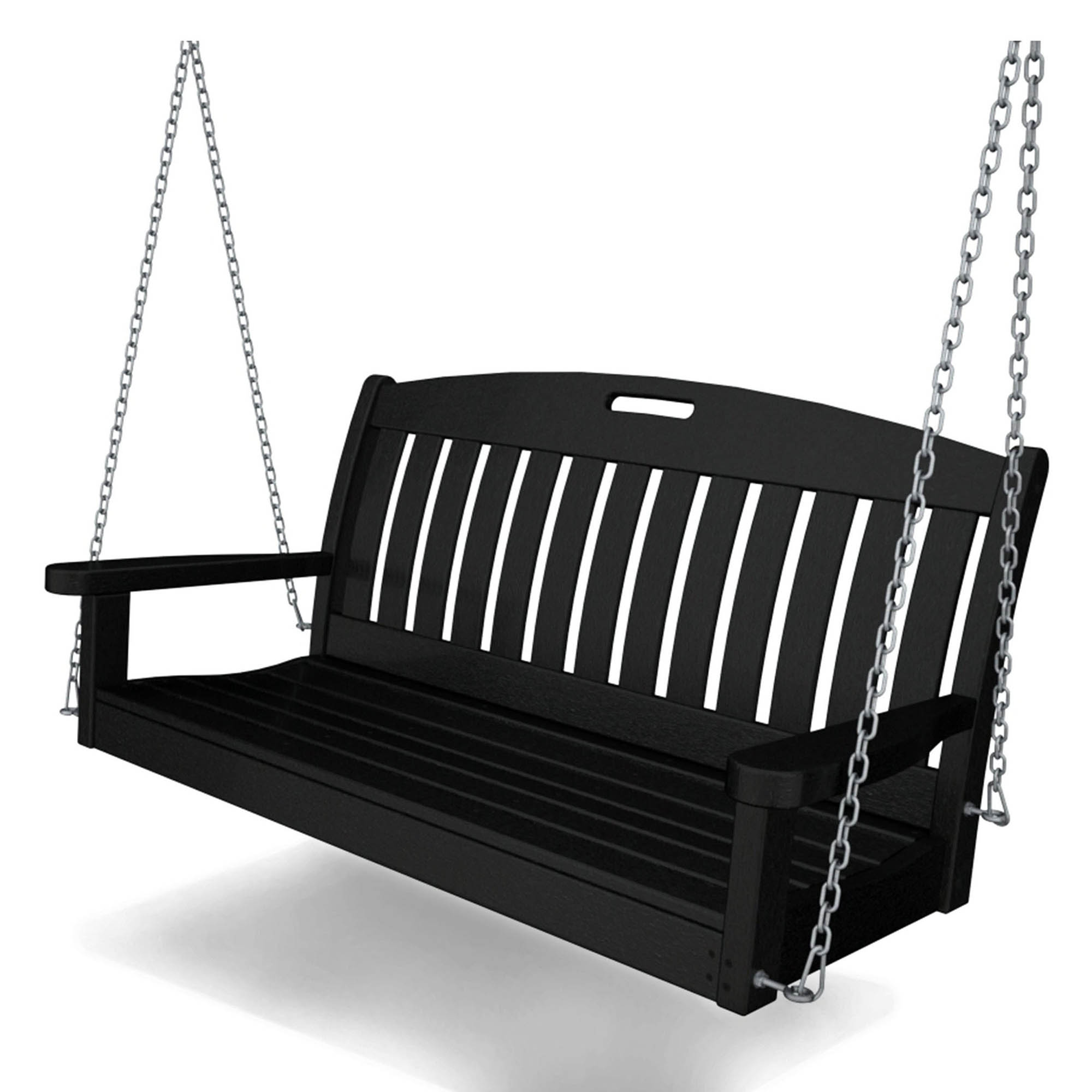 The POLYWOOD Porch Swing
If you are looking for a porch swing that is built to last, you have got to start with a POLYWOOD porch swing. This swing is made out of a durable synthetic wood that is actually made out of recycled plastic bottles. The product is colored the entire way through and won't fade in the sunlight, making it ideal for bright, sunny areas. If you want the same look in a smaller space, consider a POLYWOOD bench instead.
Colors Available:
Black
Green
Slate Gray
Mahogany
Sand
Teak
White
Accessorize
Sure, a porch sing looks great on it's own, but they look even better when you add a couple layers of accessories. Start by placing a side table beside the porch swing. It won't interfere with the swinging motion but it will provide you with a place to set drinks, a book, or a little snack. A blanket and a couple of outdoor throw pillows are also great additions to an outdoor porch swing.
Covered porches are not nearly as exposed to the elements, offering the opportunity to play with accessories more than you would otherwise. Finish things off with a couple of artificial potted plants and you will have an unbelievably inviting outdoor room.