Manicured gardens such as this one are absolutely stunning. The tall, spiral topiaries offer height while the low plants, arranged in rows of alternating colors adds visual interest. Low hedges not only define the perimeter of each garden bed, but they also enhance the overall look with some lovely greenery. Enjoy  beautifully manicured gardens when you design them with artificial outdoor plants.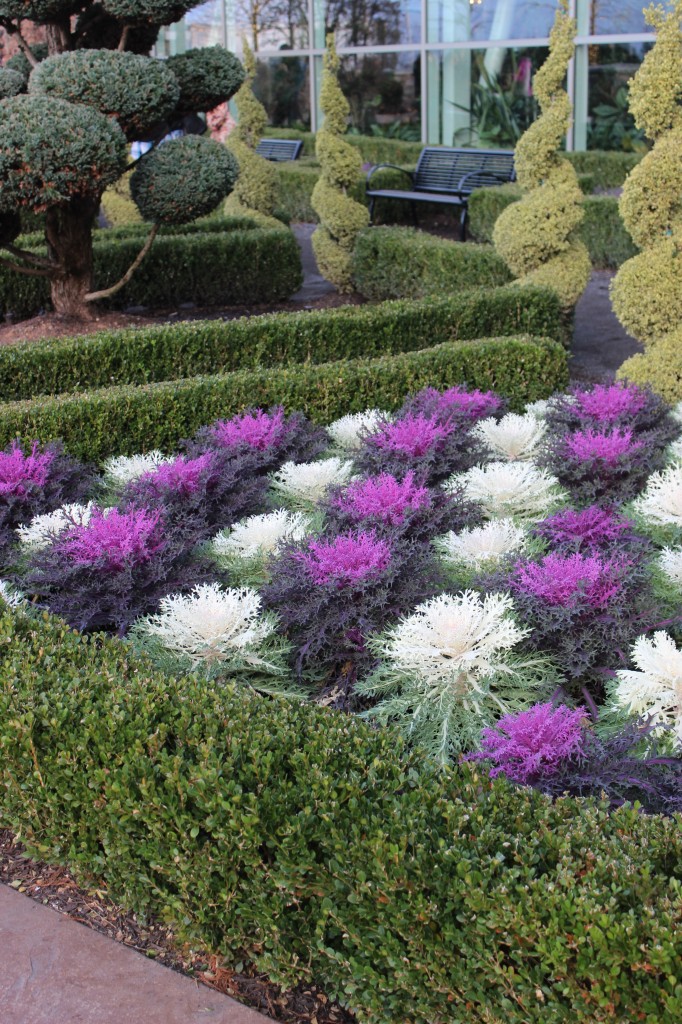 Getting a garden like this is much easier than you may think, especially if you create it out of artificial outdoor plants instead of natural plants. Start by outlining the garden with a solid line of artificial hedges. From there, start filling the inside of the garden with a combination of low and high plants in varying colors. Give the garden some added visual appeal with the finishing touch of some high, reaching topiary in your choice of ball or spiral designs.
If you aren't quite ready to commit to all artificial plants, why not start with artificial hedges and topiaries, the two components that would require the most pruning and shaping if they were natural, and then fill in the extra spaces with natural low plants that are easier to maintain.
Once you are done, place a beautiful garden bench nearby, because you are going to want a comfortable place to sit and enjoy your new manicured gardens.