Football season is finally hear again and we are ready to cheer in style. Show your friends and neighbors your team spirit by decorating your deck with a collegiate patina fire pit. These fire element will warm up your backyard space in style so you can cheer on your favorite team long into the night. Imagine surrounding your fire pit with comfortable Adirondack chairs, hanging an outdoor television on the wall, and rooting on your team from the comfort of your back yard.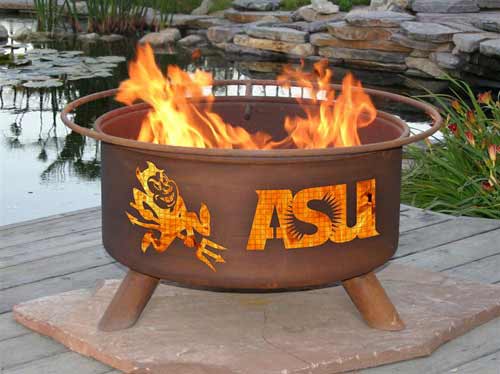 Collegiate Fire Pit Design
These fire pits feature cut-outs around the perimeter of the steel drum, backed with a spark screen that keeps sparks from escaping through the cut-outs. Each one has been uniquely designed with the school logo. Place a stand beneath your fire pit to protect your floorboards or concrete from the heat the ire pit produces.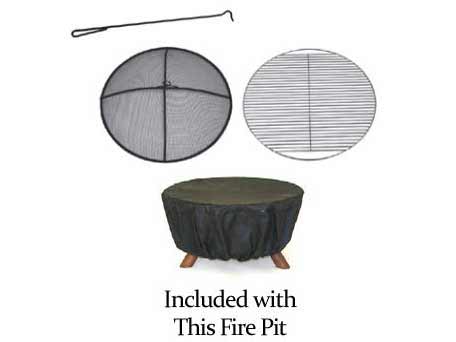 Fire Pit Accessories
When you order one of these collegiate patina fire pits, you will also receive a vinyl fire pit cover, barbecue grill, spark screen, and a pit hook. Go from grilling hotdogs and hamburgers during the big game to protecting the fire pit while it is not in use. This fire pit truly offers everything you need to enjoy a fire all night long.