Hi Everyone! It is time for another wreath of the month. I am partial to the month of February because it is my birth month. We all know that the gemstone for February is the amethyst and it is that birthstone that acted as my inspiration for this wreath.
Supplies:
Twine Wreath Base
Artificial Flowers in Shades of Purple
Wire Cutters
Coordinating Wire Edged Ribbon
Step 1:
Tie a big, beautiful bow with the ribbon. If you have not done this before, I have a step-by-step You Tube tutorial available here that you can check out. Once you have tied the bow, add the tails and secure it to the bottom center of the wreath using a long piece of floral wire.
Step 2:
Cut each individual flower stem from the single base using your wire cutters. Create two even piles of flowers, one for each side of the wreath.
Step 3:
Starting down by the bow, start adding your flowers by inserting the stems into the spaced provided in the twig wreath. Alternate back and forth with colors and work your way up one side until you are out of flowers. These can be as close together or as spaced apart as you like.
Step 4:
Create a mirror image of your flower arrangement on the other side of the wreath until you have used up all of your flowers.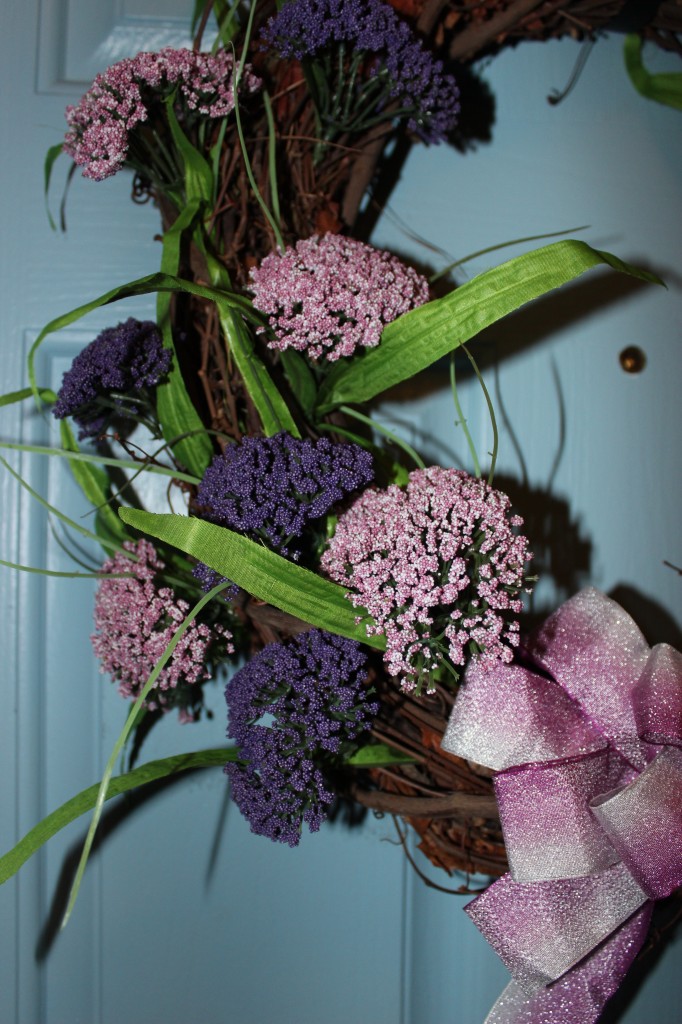 Step 5:
Hang your wreath where you plan on displaying it and give your bow one more fluff and final adjustment. Enjoy your finished wreath and enjoy it for the month of February and throughout the spring.
Check out the full step-by-step tutorial on how to make this February wreath below.