We are in love with the snow-covered look that flocked Christmas trees provide. If you have been thinking about bringing one of these trees into your home or office for the holiday season, this is the blog for you. We will show you the right decorations for transforming this white tree into a true winter wonderland. Decorating flocked Christmas trees is easy when you start with these inspirations.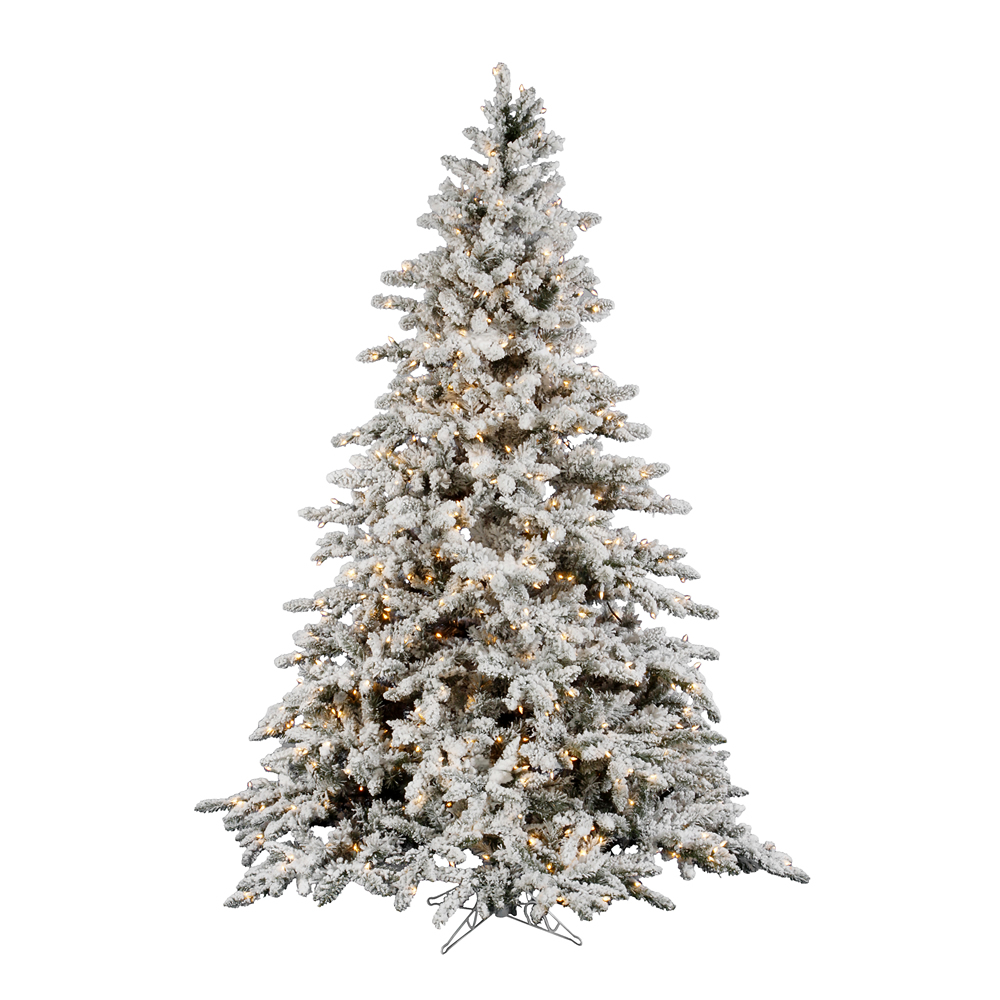 Choose Your Level of Flocking
Flocked Christmas trees can include everything from a light dusting to complete coverage. There are even all-white trees for a truly monochromatic look. Check out each one for yourself to determine which level of flocking is most appealing to you. No matter which one you choose, the decorations we share below are sure to look spectacular on your new flocked Christmas tree.
Choose an Icy Color Scheme
Think about the way nature looks after a thick snowfall. The reflective color of icicles. Create this same look in your decor by choosing mint greens, icy blues, silvers, and even some golds to complete your decor. We also love the occasional pop of red to set the whole thing off and add a vibrant burst of color.
Color Scheme 1
Color Scheme 2
Color Scheme 3
Adding the Finishing Touches
With your ornaments and color scheme selected, it is time to top off your Christmas tree decor with a couple of fun elements. An illuminated star tree topper, assortment of fun floral pics, and scenting wire-edged Christmas ribbons are must-have items for professional tree decorators. If you want to be able to get that high-end look at home, check out these items.
Share Your Flocked Tree with Us
If you have decorated your home or office with a flocked or white artificial Christmas tree this year, we would love to see it. Share your pictures with us on our Facebook page and inspire others. Looking for even more inspiration? Check out our Pinterest Board on Decorating Flocked Christmas Trees.