This spring, we are crazy about ultra colorful outdoor furniture. Classic wicker, teak, and polywood furniture gets a fresh and fun makeover with the addition of bright and colorful cushions. Whether you are looking for brand new patio furniture or just wanting to breathe new life into existing pieces, choosing colorful cushions can make all the difference in the world.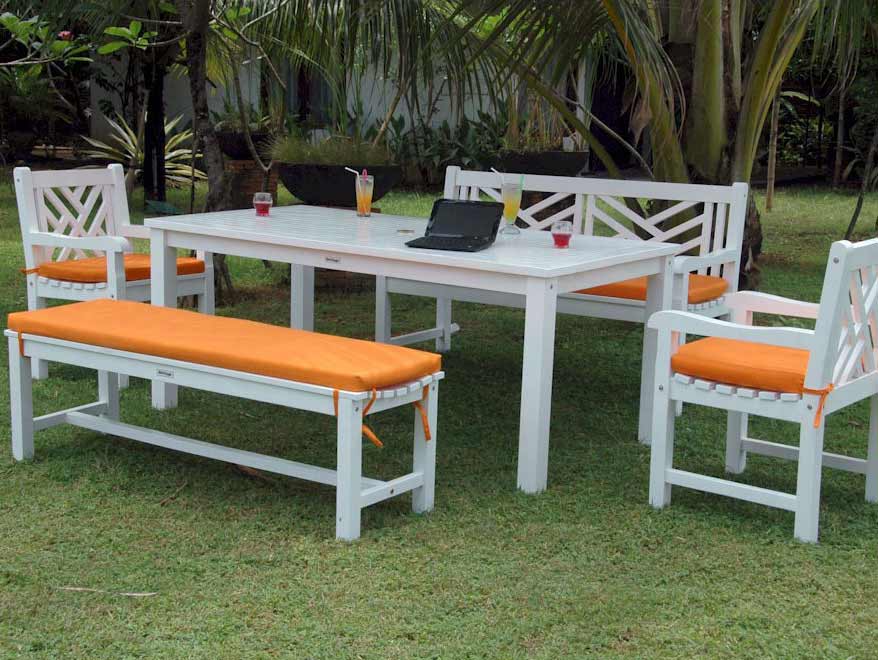 Staying Trendy
Orange, teals, and neon reds are all trending this spring and summer. These hues can be seen in everything from throw pillows and home accessories to clothing and shoes. Of course, trending colors are always changing. That is why I recommend that you choose neutral furniture and then jazz it up with cushions. It is much cheaper to change out cushions every couple years than it is to refinish furniture that you bought in a funky color and got tired of.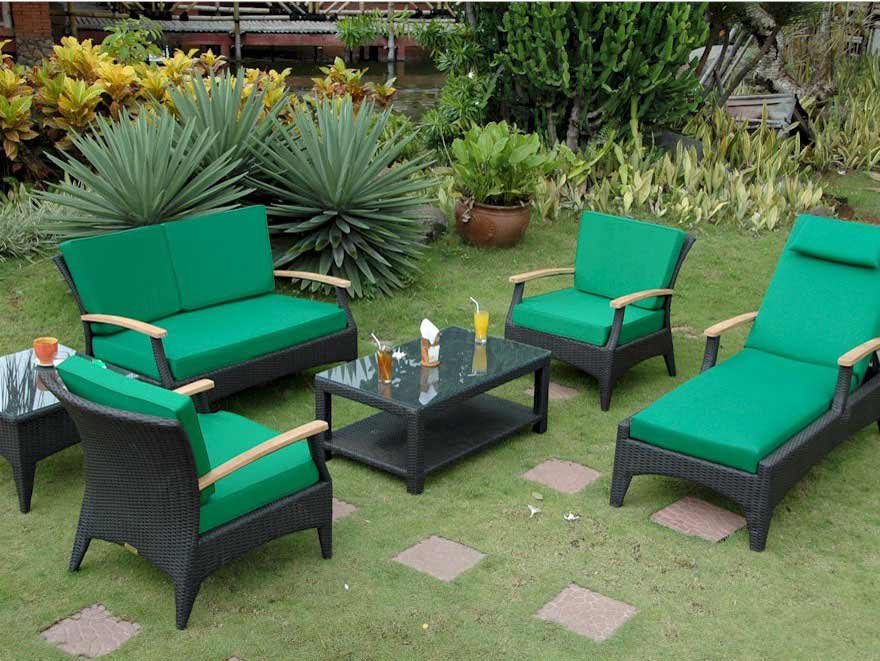 Choosing Colors
Keep in mind, that the brighter the color is, the more festive and cheerful the end result will be. Even if there is a color that is trending, that doesn't necessarily mean that it will be a color that will blend in with the rest of your decor. Look at your favorite colors for spring and then determine which of those will blend in with the overall color scheme and feeling of your home.
Adding Accents
Once you have the cushions in place, it is time to repeat your new color scheme throughout your outdoor space. To stay on a budget, do this by spray painting an old vase, side table, or candlesticks. Throw pillows are an excellent opportunity to introduce a print that will also give you some coordinated accents.