Oakland Living is a brand that has become known for their gorgeous cast metal outdoor furniture and garden accessories. This line of outdoor furniture offers the perfect combination of style and durability. Powder coated aluminum and iron is tough enough to hold up to the toughest of elements while the intricate styling and design allow you to show off your personality.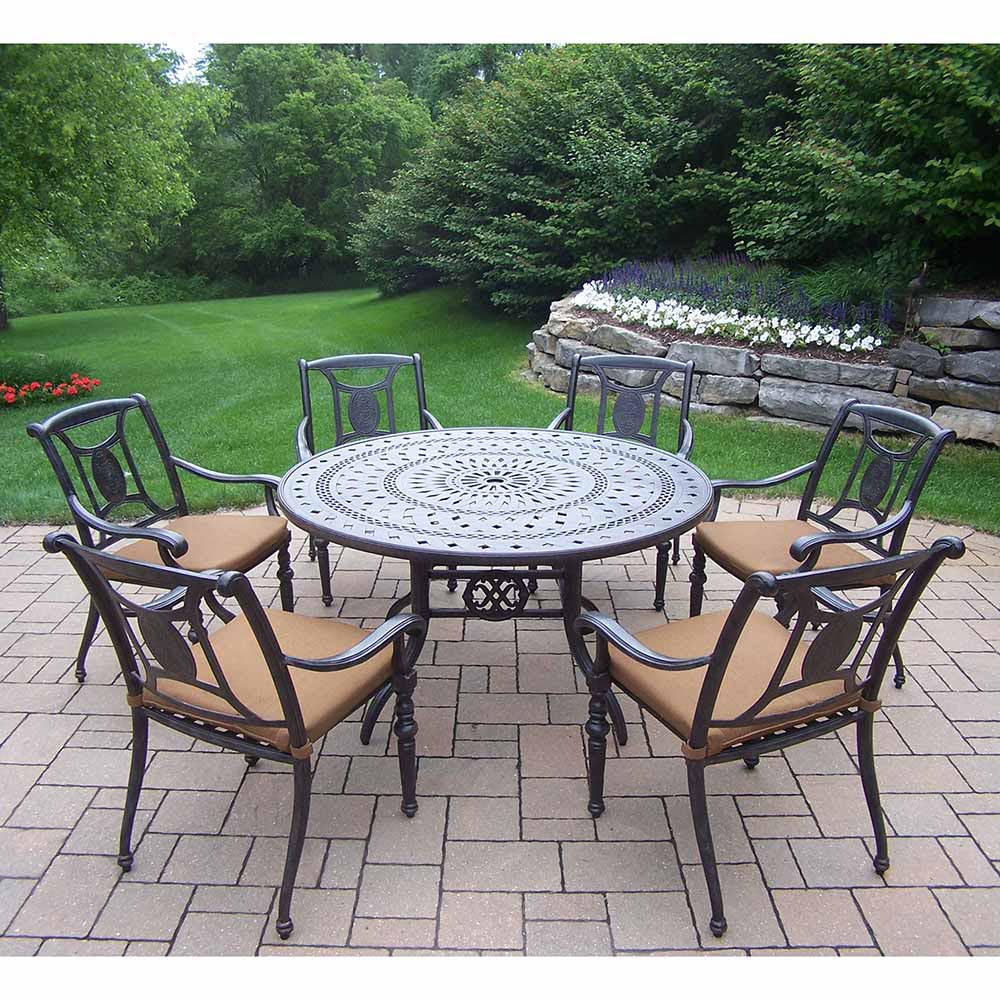 Outdoor Dining Furniture
Nothing says summer quite like a cookout. The wide selection of outdoor dining furniture by Oakland Living includes everything you need to transform a plain deck or patio into an outdoor dining room the whole family will enjoy. From simple bistro sets for two to complete outdoor dining sets the whole family can gather around, we have it all.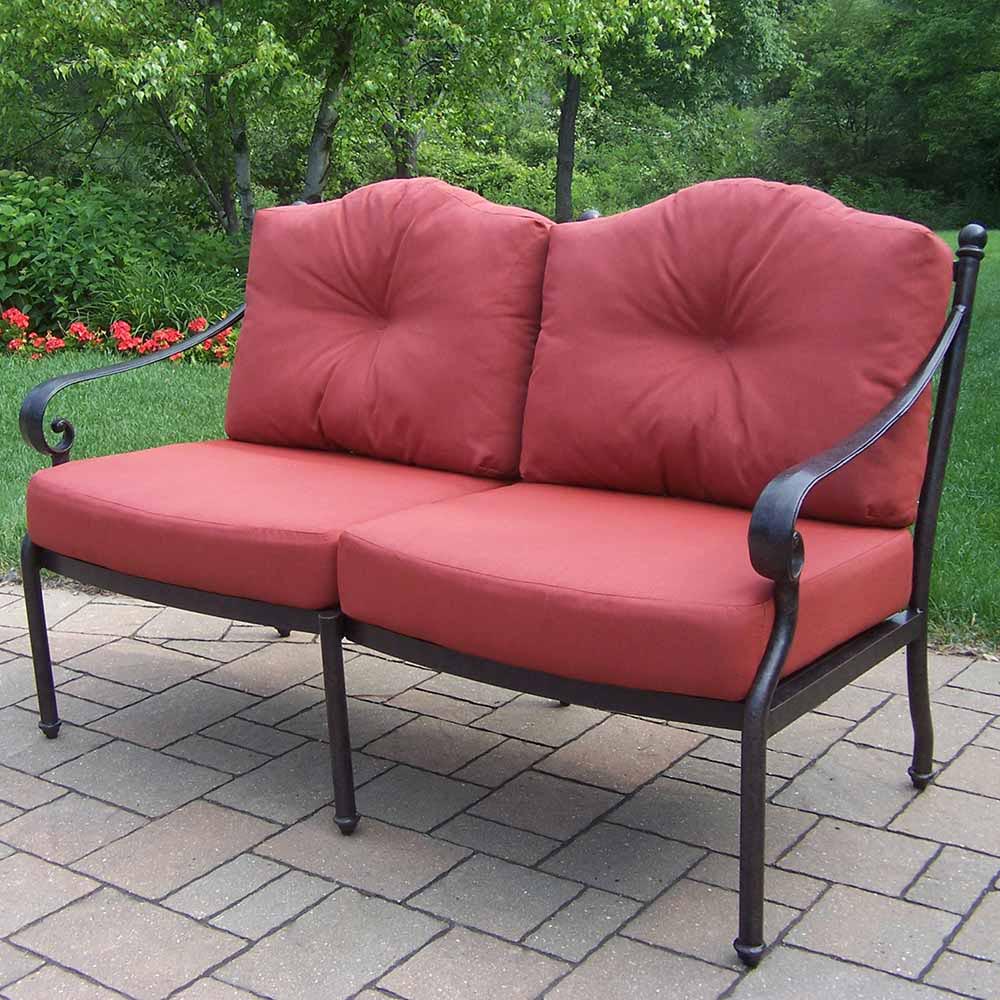 Outdoor Living Room Furniture
Enjoy the warm weather in style when you create an outdoor living room with Oakland Living furniture. Accent chairs, love seats, and sofas come together to make complete outdoor living rooms. Plush seat cushions and durable accent tables finish off your brand new outdoor room.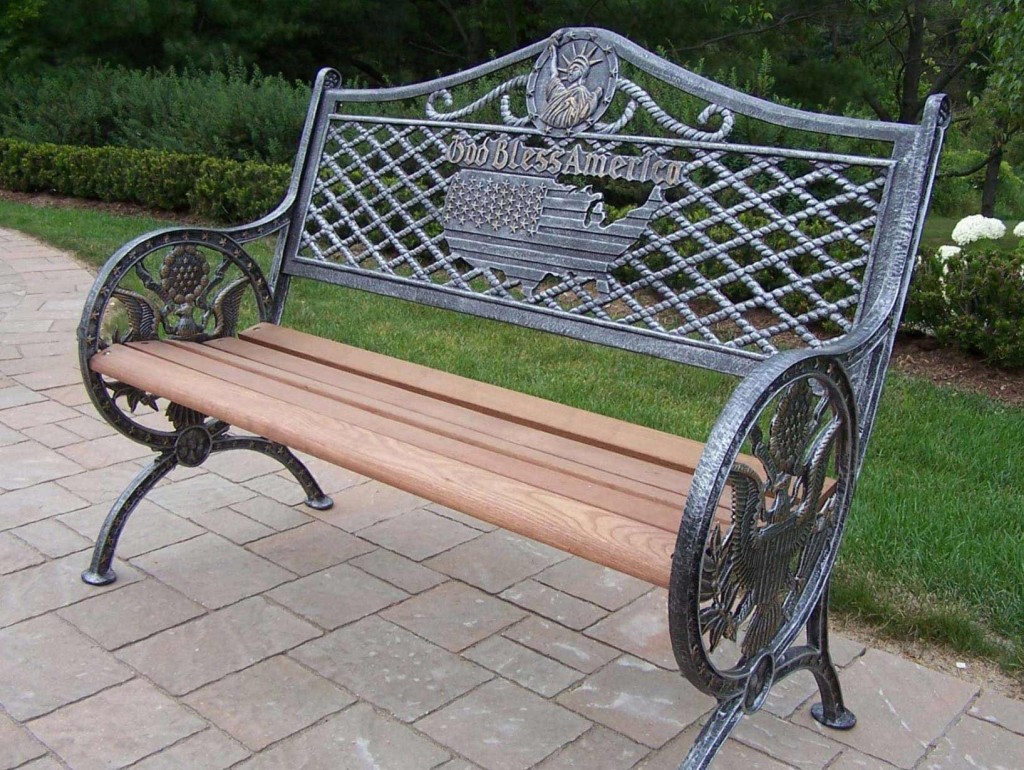 Accent Furniture
Sometimes, you don't need to completely furnish an outdoor room. Sometimes all you need is a simple yet beautiful garden bench. Benches are one of the items that Oakland Living specializes in. Many of them feature intricate cast iron designs such as american flags, horses, and other animals.
Hot and Cold
Heat things up or cool them down with the addition of fire pits and patio coolers. These fun backyard items are not only functional, they are also a great way to pack some extra style into a space.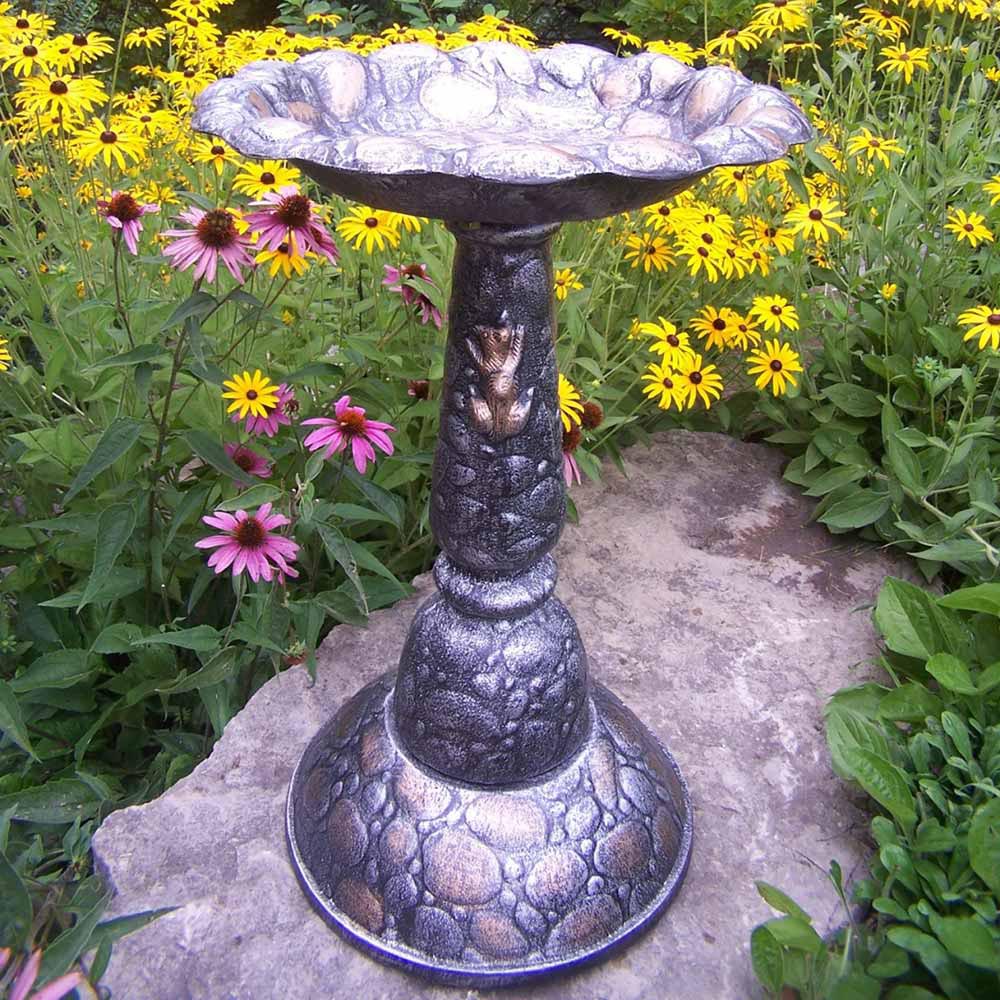 Garden Accessories
Your garden can look every bit as beautiful as your deck and patio when they are accented by these garden accessories. Stepping stones, urns, bird baths, and bird feeders are just some of the amazing garden accessories included in this collection.