Every floral arrangement deserves a spectacular planter as a foundation and none of these ten will disappoint. Clean lines lend a contemporary edge to these stylish planters. It doesn't matter what plant you end up filling them with, the result is going to be absolutely stunning. Without further adieu, let us share with you 10 contemporary planters were are absolutely in love with.
10 Contemporary Planters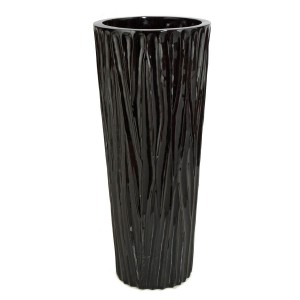 When you are looking for a planter that will add height and texture to a space, this high-gloss black planter is an excellent choice. The deep ridges of texture catch the light while the gloss finish provides just the right amount of reflection. Grasses, trees, reeds, and bamboo sticks are all great fillers for this beautiful and contemporary planter.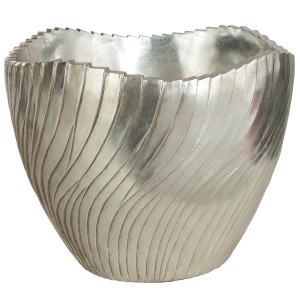 A great centerpiece often starts with a beautiful bowl planter. This asymmetrical option features undulating lines and soft curves. Imagine how fantastic this bowl would look filled with rocks and an assortment of cacti and succulents.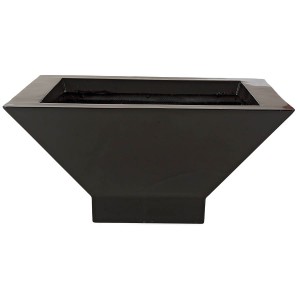 When you are looking for a modern planter with a bit of a masculine touch, this geometric selection is a great choice. The strong angled lines draw your eye to the tapered shape. Like the bowl above, this planter would be great for a textural plant such as a succulent or a cactus.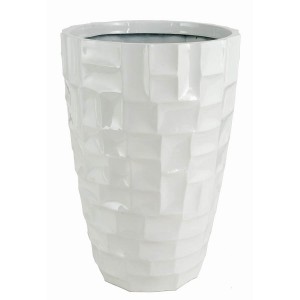 Add a touch of crisp elegance to any room when you create a custom floral arrangement with this planter at the base. A geometric design and high gloss finish work together to catch the light. Go completely monochromatic by filling it with white flowers such as hydrangeas and lilies or add a pop of color that coordinates with your room design.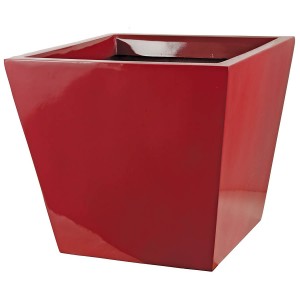 For rooms that are screaming for a bold pop of color, reach for this high-gloss red planter. Angled lines offer a minimalistic style and allow the color to be the star of the show. Fill it with an artificial tree, bush, or grouping of flowers to finish the look.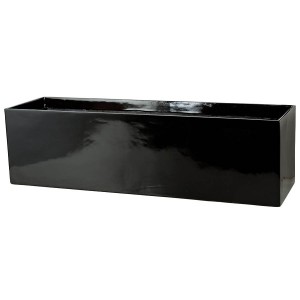 Rectangular dining tables and buffets are ideal places to showcase a low and long planter such as this. The narrow shape allows you to line up your favorite plants in an organized and minimalistic manner.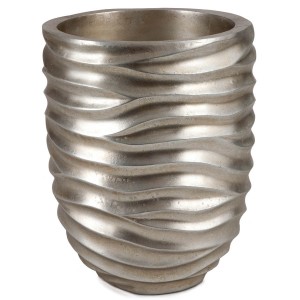 Add a bit of feminine flare to your favorite artificial plant or floral arrangement by housing it in this brushed silver planter. Undulating lines offer a relaxing style reminiscent of waves. The classic shape can be used to accommodate a wide range of plants and flowers, making it incredibly versatile.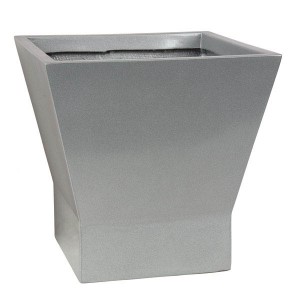 Celebrate the clean lines and architectural interest of this brushed silver planter. A tapered base opens up toward the top, allowing plenty of room to showcase artificial plants and trees.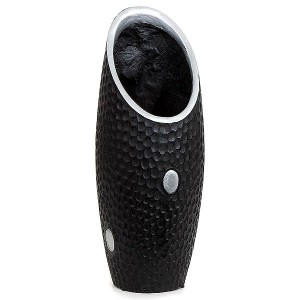 Decorate your home with a planter that acts as an instant focal point. This asymmetrical cylindrical planter is a high-gloss black with silver embellishments that draw the eye to the interesting opening. Whether you fill it with bamboo rods or lush greens, you are going to love the end result.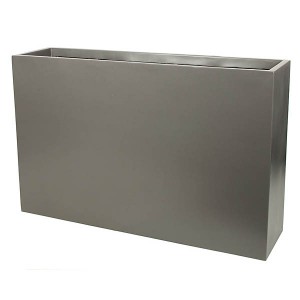 When long and narrow is what you are after, this brushed silver planter is just what you need. The clean geometric lines can be used to add architectural interest to a space. Whether you choose just one or a trio, the custom planter you create is sure to be spectacular.
Share Your Style
Do you have contemporary planters decorating your home? Snap a pic and share it with us. We would love to see your creative design.