When it comes to grilling, are you team gas or team charcoal? Super Bowl Sunday is nearly here and backyards grills everywhere are getting fired up for the big event. Grill masters everywhere continue to get heated up over the gas vs. charcoal debate. Both teams have wonderful things to offer, so which one will come out on top? Let's take a closer look and find out.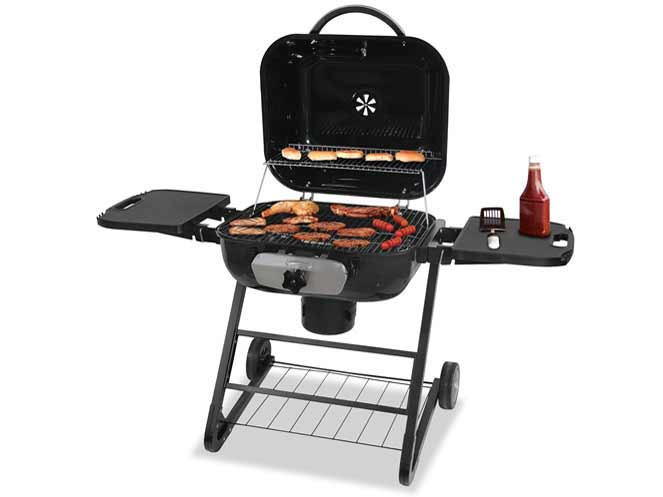 Team Charcoal:
Authentic Grilling Experience
When authenticity is what you are going for, there is simply no match to the charcoal grill. This is the ultimate grill-master's domain. Loading it up with charcoal, bringing it to temperature, and grilling is a skill many hold sacred.
Unmatched Flavor
In addition to traditional charcoal that offers food that wonderful smoky flavor, there are countless new varieties of charcoal and wood chips that enhance the flavor experience. Play around with different additives to your charcoal mixture to vary the flavors that get infused into your foods.
Never Run Out of Gas
Nothing is worse than getting half way through cooking your dinner only to realize that you have run out of propane. You have to load a heavy tank into the car, take it to a refill center, exchange it, come back home, and hook it back up before you can continue your evening. With a charcoal grill, you are always aware of how much fuel you have so you never end us with a surprise speed bump half way through your meal.
Cost Efficiency
When it comes right down to it, charcoal grills are less expensive both to purchase and to fuel up. For a fraction of the price you will spend on a great gas grill, you can get a large charcoal grill that can accommodate all the burgers you can throw at it.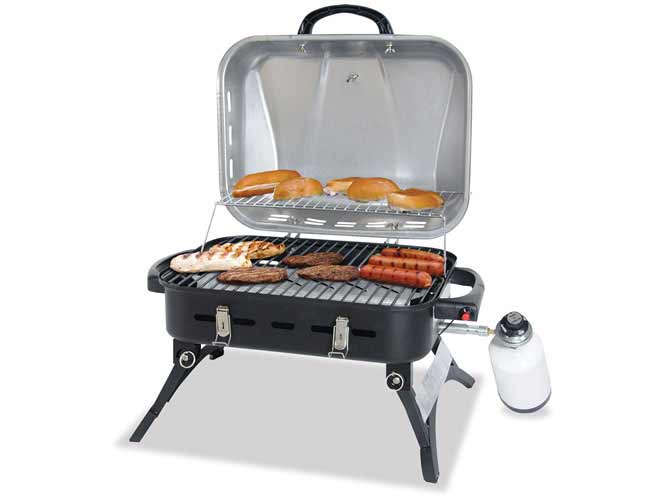 Team Gas:
Convenience & Speed
Gas grills are easy to turn on and heat up fast, making it possible for you to cook an entire meal of burgers and dogs during halftime alone. When you are done, simply turn them off and wait until your next grilling mood strikes.
Easy Clean-Up
Charcoal grills produce ashes and soot and can be a pain to clean up. If you want to avoid all that hassle, gas grills are definitely the way to go. Simply scrub down the grill itself to get rid of any food particles and your grill will be ready to go for next time.
More Even Distribution of Heat
One of the biggest benefits of gas grills is that they provide an even distribution of heat. If you are focussed on making sure every patty on your grill is cooked at the same temperature and to the same level of doneness, you will love this benefit.
Better Temperature Control
Many gas grills give you the ability to set them to a specific temperature. For many recipes, this is crucial to the success of the meal.