According to ASSIST (Alliance for Solid State Illumination Systems and Technologies), "A successful outdoor lighting design…incorporates the needs to visibility, aesthetic appeal, economy, and energy efficiency. Strategically placed outdoor lights can help illuminate uneven terrain, highlight walkways and stairs, and deter criminals.
Best of all, lights on our list today are solar powered, making them energy efficient and completely no-fuss. Add these solar powered lights to your landscape and see the difference they can make. These benefits are not limited to residential locations, they are also incredibly important for businesses. Outdoor solar lights are a must-have safety feature for businesses and residences alike.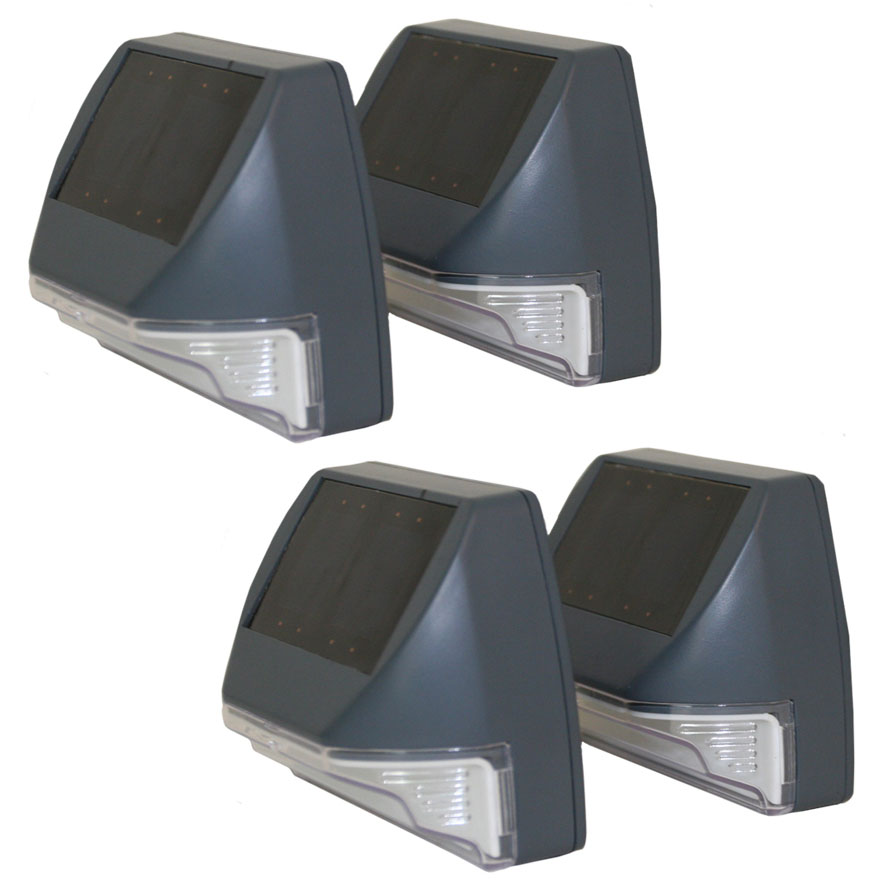 Improved Outdoor Visibility
Wall mounted solar lights are super easy to install and can be placed anywhere you need some added illumination. They add light to furnished spaces for easy navigation and are an absolute must-have anywhere you have stairs or uneven terrain.
Pathway Lights
Wall Lights are great but you also need illumination to and from the building. Lighted pathways aren't just safer from a navigation standpoint, they also give people a sense of security approaching and leaving a building.
Less Light Pollution
Light pollution is a term that refers to the glow that electrical lights add to the sky and surrounding areas at night. Solar lights are not as intense and cast a softer glow than their electric counterparts. Get rid of the glare and unwanted light trespassing by making the switch to solar outdoor lights.