This is the time of year that all of our flower beds start to look a bit sad. Our annuals are dying off and our perennials are fading away for the winter. So how do you get a gorgeous landscape in the fall and winter too? Faux outdoor plants are a great way to go. Not only are they a beautiful addition to a home, but they are also a smart choice for commercial and rental properties. Here are our favorite artificial outdoor plants for fall.
Orange Bromeliads
The bright orange color is reflected in the surrounding trees this time of year and yet it still adds a beautiful pop of color to your flowerbed. Because they are just $16 each, they are affordable enough to use in multiple as a border plant.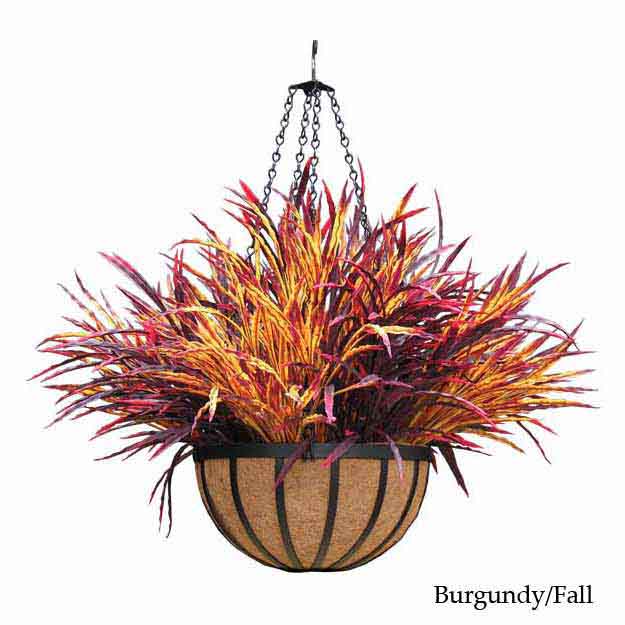 Ribbon Grass Hanging Basket
I love a classic hanging basket and this one hits the mark perfectly. The yellows, oranges, and burgundy shades in this hanging basket will make it the focal point of your porch or deck.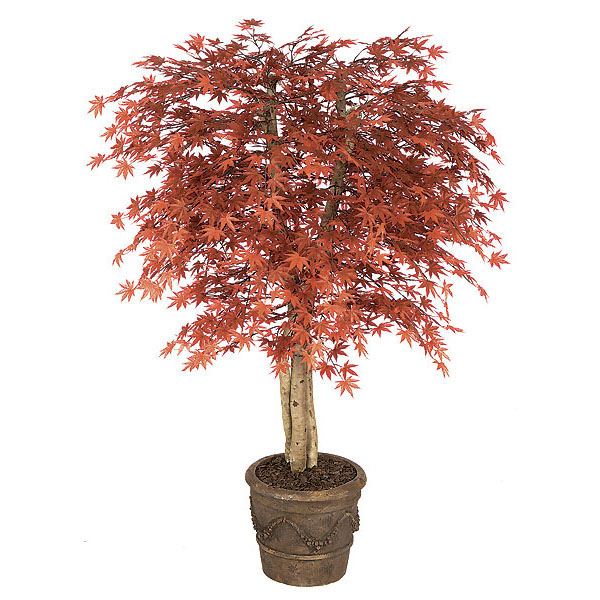 Artificial Japanese Maple Tree
Transform your landscape for autumn with the addition of this stunning artificial japanese maple tree. The autumnal hue of the synthetic leaves are so realistic looking that you will be forced to do a double-take.