Your front door is your first opportunity to create a welcoming environment for your holiday guests. Because of this, it is important to set the stage with plants and decorative items that show that you take pride in your home. That is exactly what this home has achieved by adding beautiful lanterns and a pair of beautiful topiaries on either side of their front door.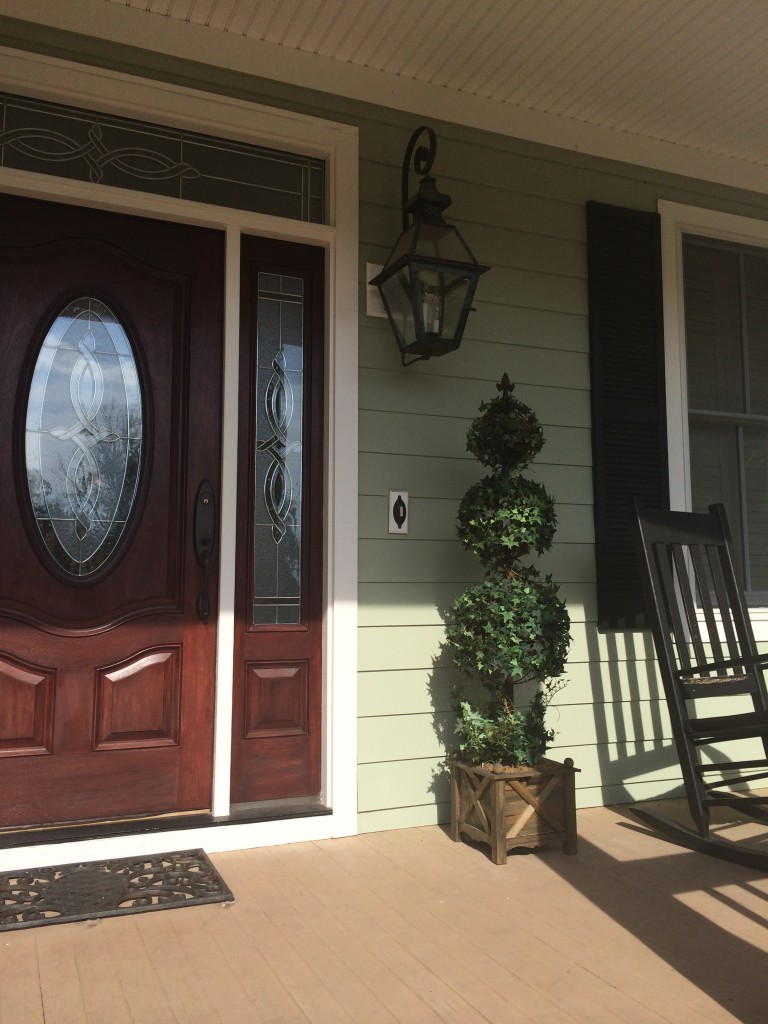 Topiaries
Topiaries are a great choice for any entry way. Not only are they beautiful, but because there are so many different styles of them available, you really can customize the look to suit the style and location of your home.
This Triple Ball Star Ivy Topiary in Wooden Pot comes in a beautiful wooden pot and stands 64 inches tall. The height was just the right size for this low country home with a wrap around front porch. Three balls of beautiful artificial ivy in graduated sizes offer just the right year-round accent for the front door.
Come Christmas time, this homeowner likes to add a bright red ribbon between each ball and string glimmering white LED lights on the three spheres. The rich green color of the artificial silk leaves is the perfect compliment to the pale green color of the home's siding.
When you are decorating your foyer, think about using this homeowner as inspiration and flanking your door with an artificial topiary or two.