Creating a beautifully decorated Christmas mantel is easy when you refer to this decorating checklist. We have comprised a complete list of everything you may need to design a mantel that looks like it stepped out of the pages of your favorite decorating magazine. It doesn't matter which color scheme, theme, or style you prefer, this checklist will cover it all.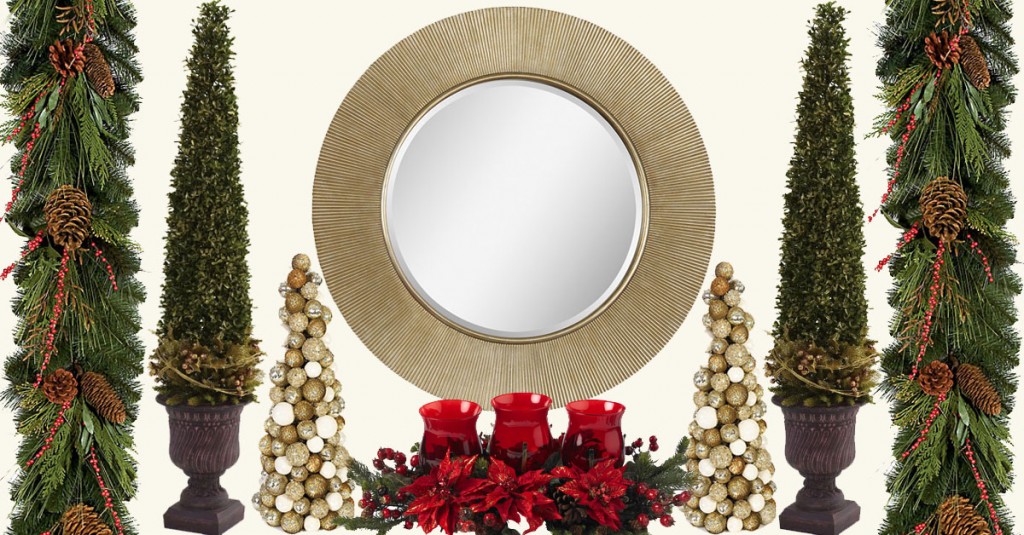 Christmas Mantel Decorating Checklist
Garland
Every mantel needs thick, beautiful garland. These can range from your traditional pine and fir garlands to modern metallic bay leaf garlands.
Mirror or Wreath
Every well-decorated mantel needs a focal point front and center. Most commonly this is a mirror or a wreath. Pictures and signs are more contemporary choices for this focal point. Don't be afraid to entertain your personal styling preferences, as long as you have one element that acts as the main focal point that all other decorations support.
Something Tall
Bridge the gap between your focal point and your garland by flanking your focal point with a couple of tall items.
Candles or Candelabras
There is nothing like the gentle flicker of a candle to add ambiance to a mantel. Arrange an assortment of candles below your focal point, between your two taller items.
Stocking Hooks
Have a place to hang a stocking for every member of your family when you line up stocking hooks. Metallic hooks also act as a bit of jewelry for your space.
Garland Clips
Before you set out to decorate your mantle stop by your local big box store and stock up on light clips and garland clips. These adhesive backed clips won't damage your mantle but they will help you secure your decorations in place.
Christmas Lights
You can never have too many Christmas lights. If you have pre-lit garlands you may not need them for your mantel but if you have unlit garlands, lights can be the perfect added touch. You will never be sorry that you have too many lights because you will always find a new way to use them.
Potted Plants or Topiaries
One of the biggest mistakes that you can make when decorating your mantel is forgetting about your hearth. A pair of potted topiaries or poinsettias placed on either side of your hearth will help complete your design. Well-placed baskets and accessories can be paired with these potted plants as well.