If you have children, chances are that you are counting down the weeks until they go back to school. Back-to-school shopping is in full swing as kids stock up on new clothing, shoes, and school supplies.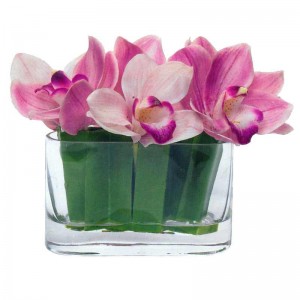 This is also the mark of the beginning of the school year for the teachers. They are going to be spending the next year carefully instructing your children. Get the year off to the right start by giving their new teacher a back-to-school gift.
Artificial flower arrangements are ideal for teachers because they brighten up a classroom and don't require any maintenance. Artificial floral arrangements are available, complete with the planter or vase. You can get them in virtually any size, from a small, desk-top orchid or a tall, artificial tree for the corner of the classroom. Your child's teacher will be able to enjoy them year after year and can even leave them in the classroom over winter and summer breaks.
Any teacher is sure to appreciate these thoughtful teacher gifts as a way to welcome the new school year.